HISTORY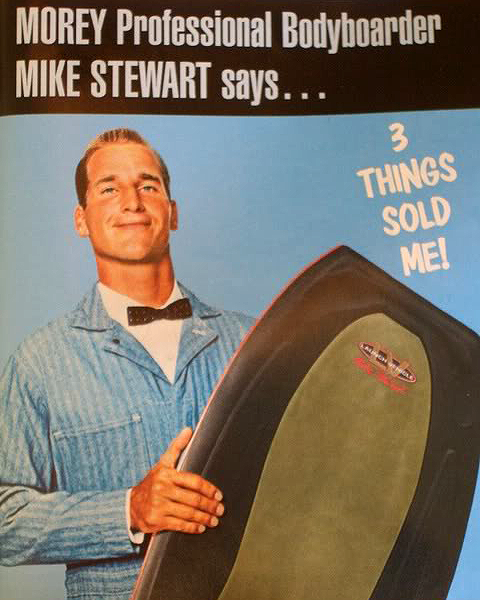 Mike Stewart back where he first began riding Morey/ Turbo boards in the mid 90′s.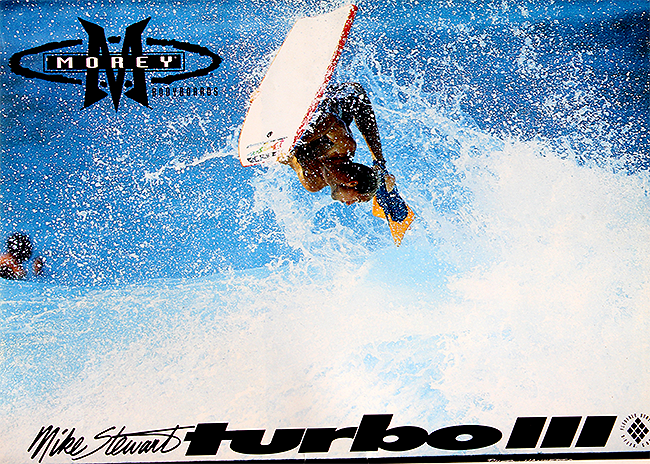 The highly competitive US Tour was the main focus of top riders prior to the start of the World Tour. Early 90′s saw the Stewart and Tamega rivalry begin to unfold.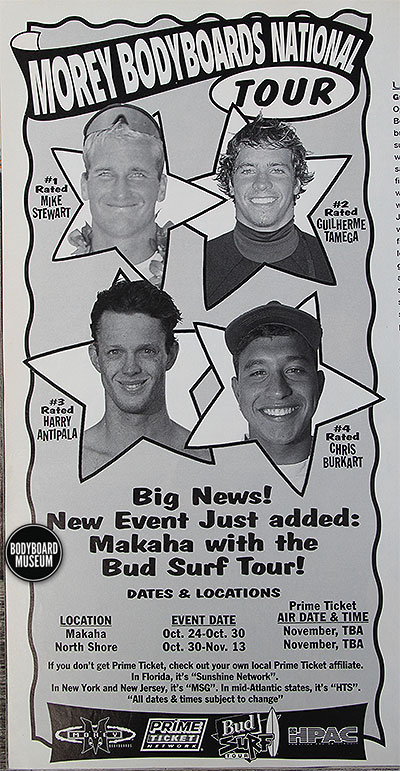 Early 90′s Paul Roach was instrumental in riding and promoting the new Morey Boogie 7-ss model.Photo Bielmann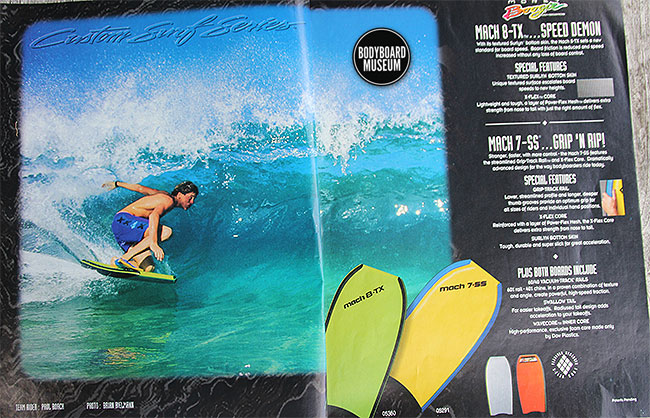 Team Morey including  Jay Reale, Keith Sasaki, Kevin Cerv, Chris Cunnigham, Kainoa McGee, Dean Marzol.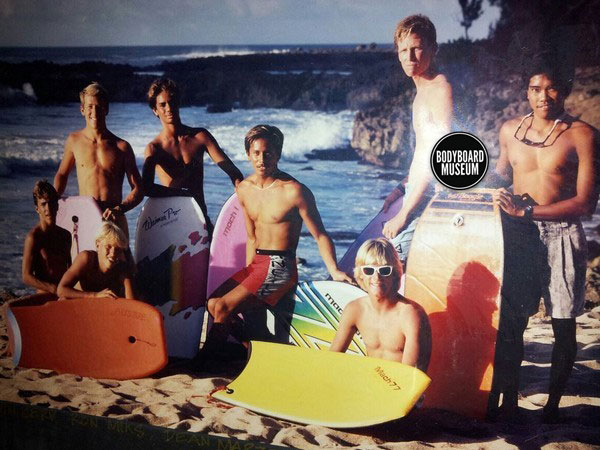 1987 Morey Boogie Mach 20 RS Bodyboard. Comes with adjustable fins that can be moved in and out.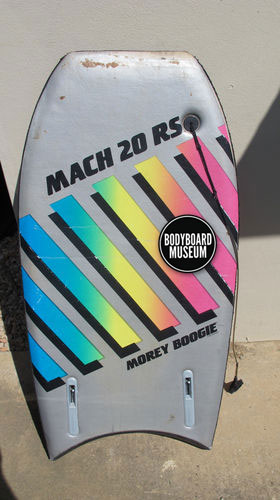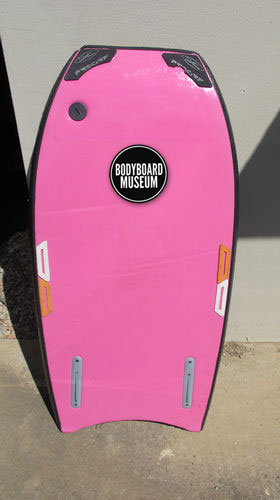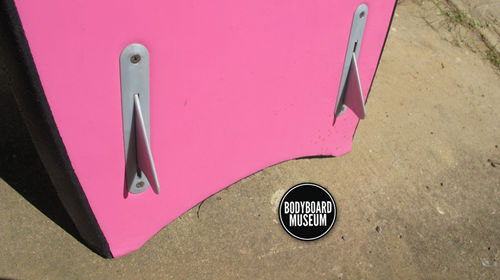 Here's a late 70′s Morey advertisement featuring Hawaiian girl charger Phylis Dameron. Phylis earned a solid reputation on the Northshore for being one of the first bodyboarders to charge on those big days at Waimea and Sunset.
One of the first Morey's bought in the late 70′s in Australia came with a unbreakable guarantee..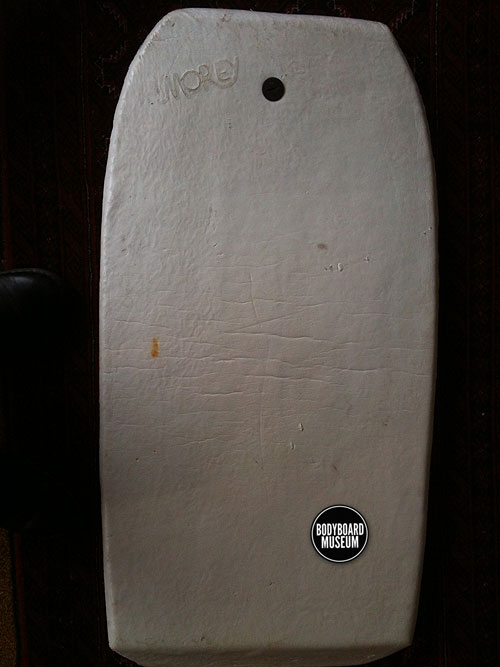 Morey Boogie  Bodywear might not have set the Bodyboarding world on fire but with Marylands Jay Reale as its sponsored rider it was sure to get a lot of exposure. For a large chunk of the 80′s and 90′s Jay was mainland  USA's most visible and consistent rider scoring plenty of coverage in magazines around the world. Jay was one of the sports true professionals and always went out of his way to portray bodyboarding  in a good light.