HISTORY
The first Morey Boogie advertisements of the 70′s were the only lifeblood of the sport, spreading the word long before bodyboard mags and videos. This one featured Scott Harrison pic by Tony Prince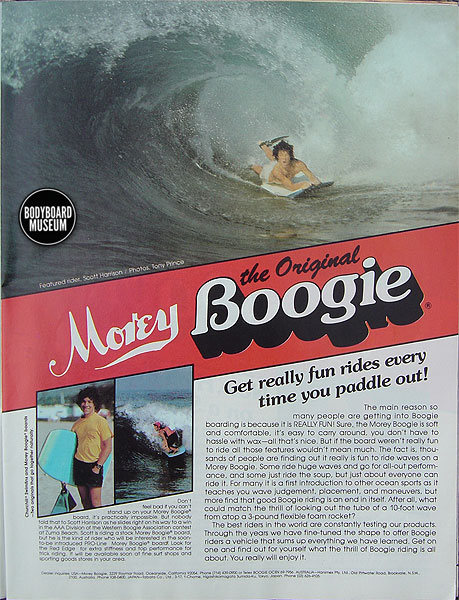 Another typical Original Morey Boogie advertisements that appeared in Surfing Magazines throughout the 70′s.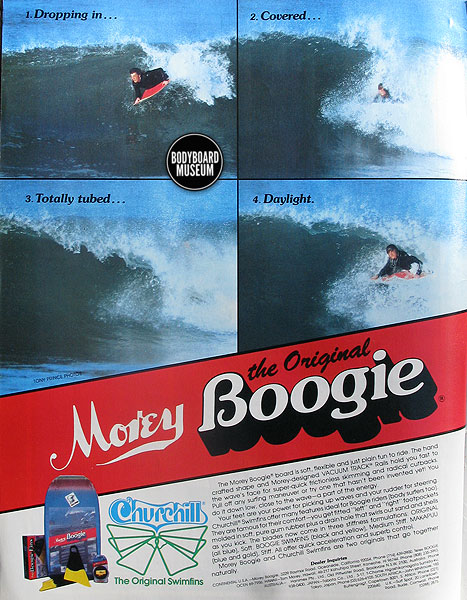 One of the first Morey Boogie bodyboards kit models to arrive in Australia around '73 that came complete  with glue and instructions  on how to put it together. This classic board is on show at Bodyboarders Surf Co. on the Gold Coast.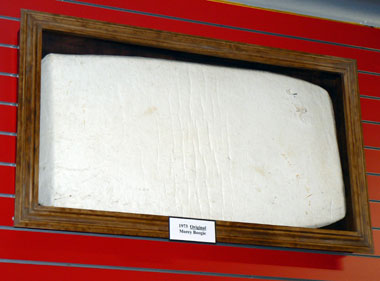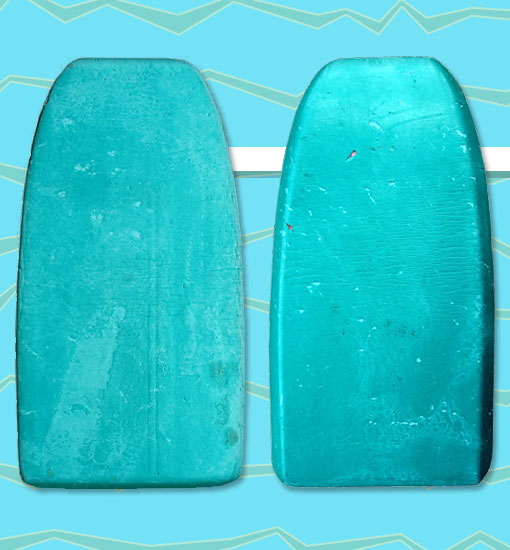 One of the very first boogie boards, this board was acquired personally from Tom Morey in 1972 by Rus Calisch, who was then the advertising director for International Surfing Magazine. It even predates the Morey Boogie name, which was trademarked in 1973. The board measures about 47″ long, 25″ wide, 2.25″ thick, and 3.75 lbs. Early boards like this allowed the rider to feel the wave through the board much more than with today's stiffer, improved bodyboards. Photos courtesy of Rus Calisch.Check out this board and others on the new website dedicated to Vintage bodyboards at   http://www.vintagebodyboards.com/brand.asp
Morey Boogie Advertisement '87 pic by Brian Bielmann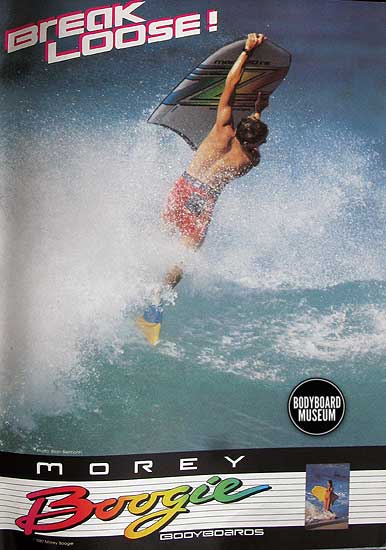 In the early days the ground roots level of bodyboarding in '82 in Oz was a series of low budget comps up and down the coast attracting bodyboarders from near and far.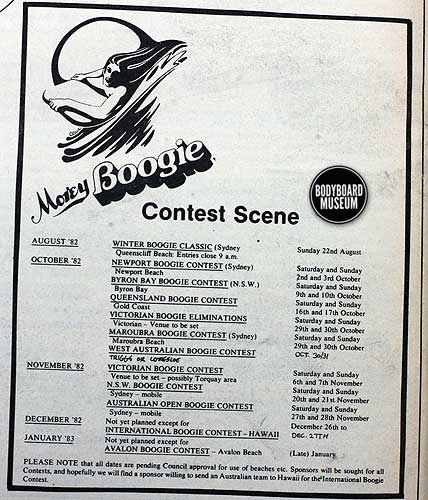 The much sort after original Mach 7-7 with the black bottom….From Henry Marfleet collection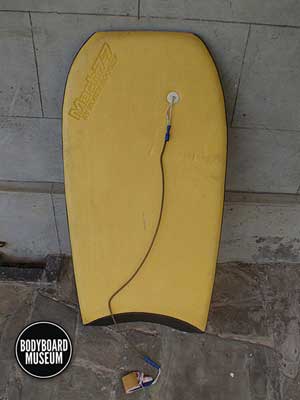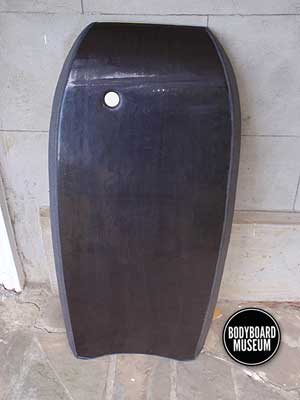 Classic Morey Boogie testimonial style advertisement from '77 found in Surfing  Magazine June issue.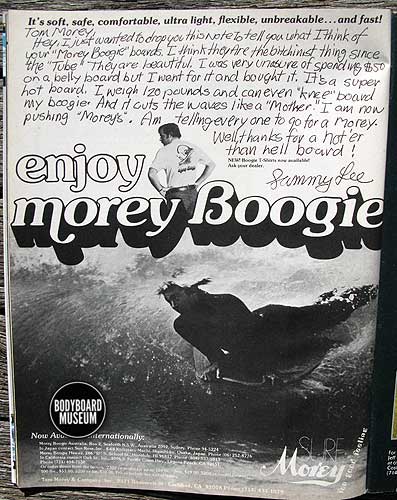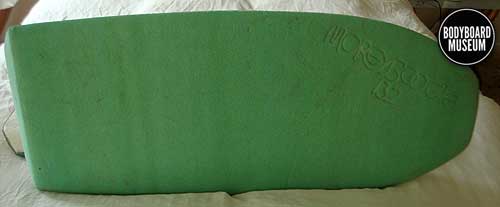 Vintage Mini Morey Boogie 132 board courtesy of Russ Havens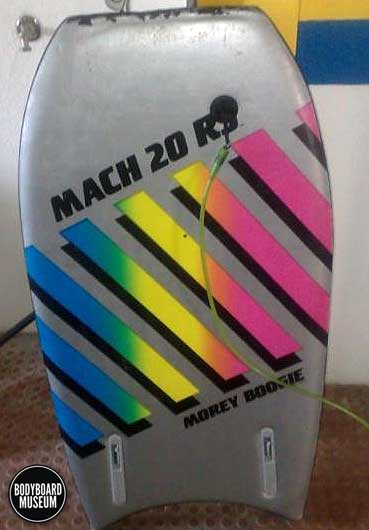 Early model,The Morey Boogie Mach 20 RS complete with Skegs photo courtesy of Nobroo.