HISTORY
Posted: February 14, 2018 at 12:37 pm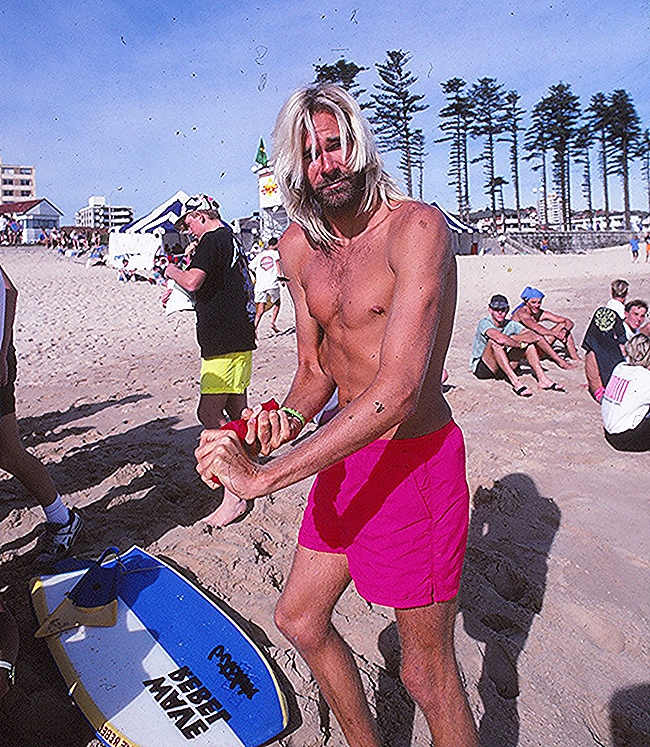 Pat contemplates the go out at Waimea Bay on a huge day late 90s photo Stroh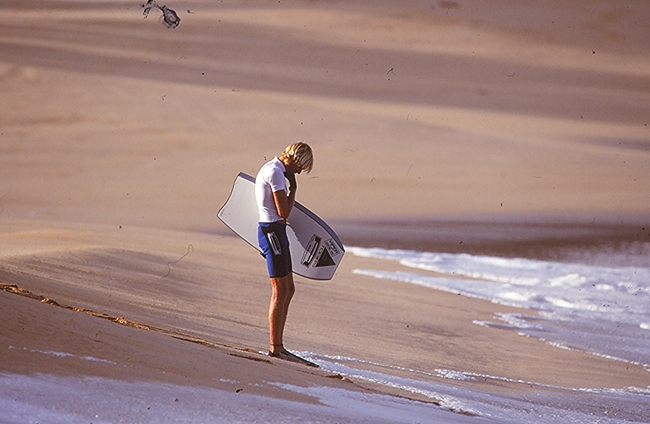 Pat Caldwell at the first Pipeline contest 1980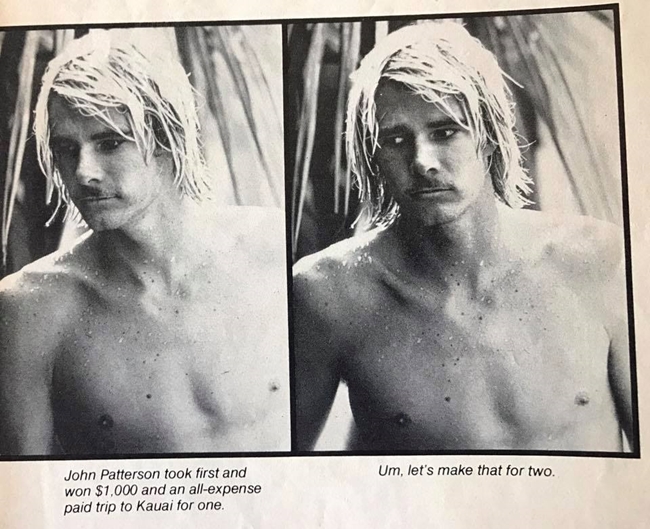 Ben Severson , Pat Caldwell and Jay Reale talking board design.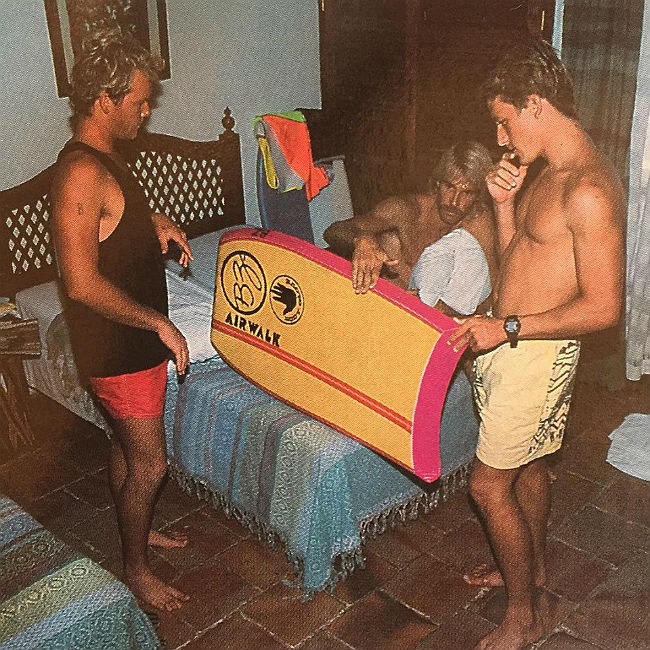 Early Days, Pat Caldwell and Ben Severson Circa 80′s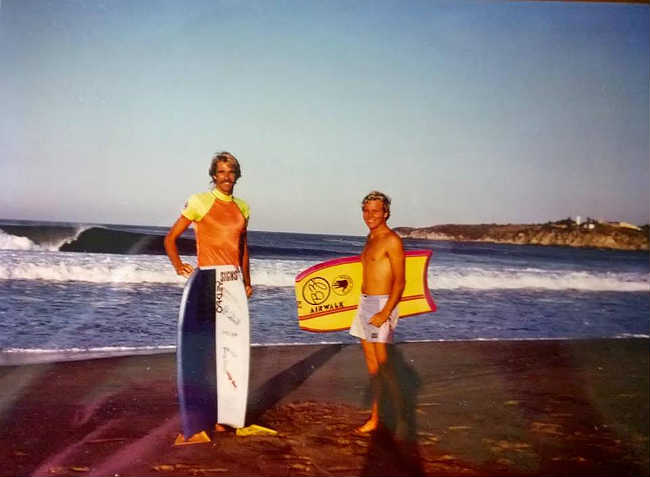 Shots from Pats own photo archives.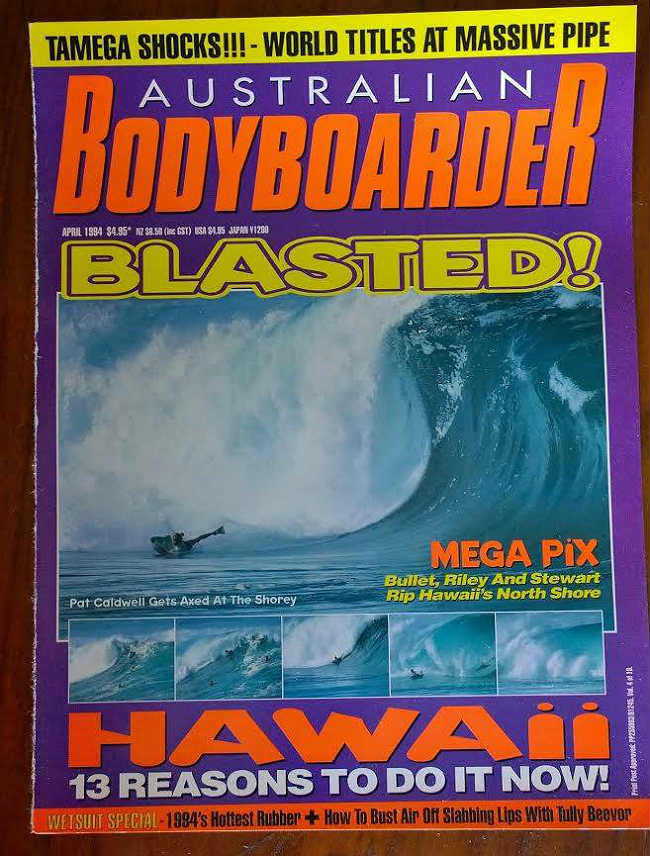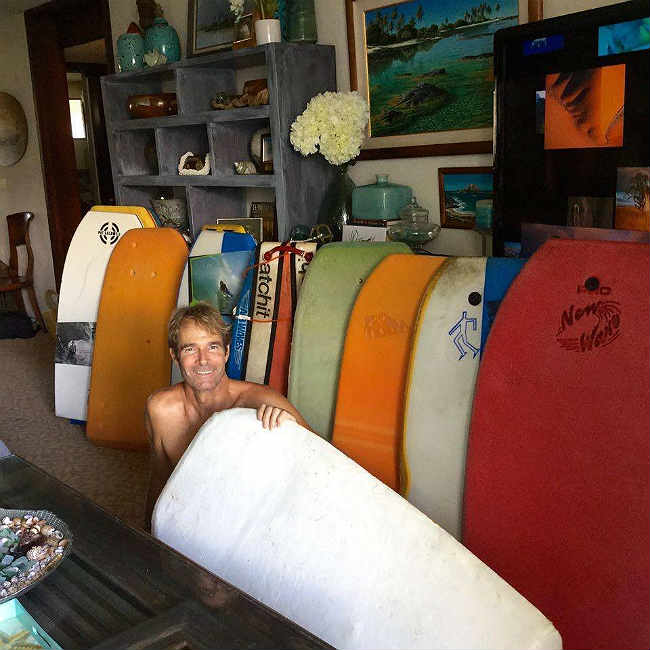 Pat and his bodyboard collection and Kit board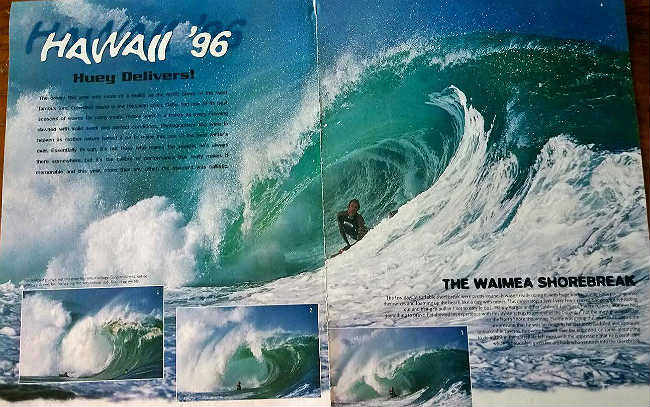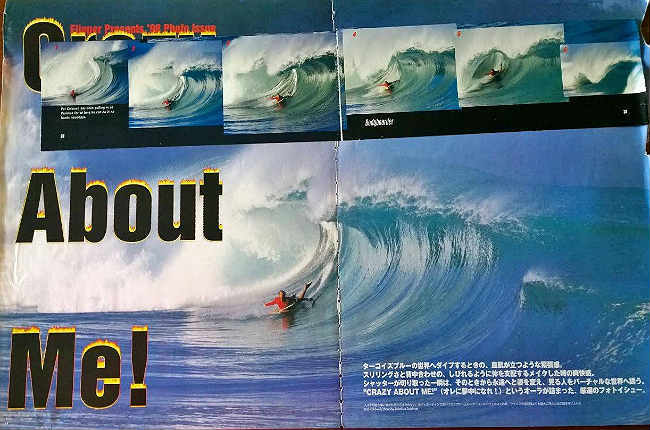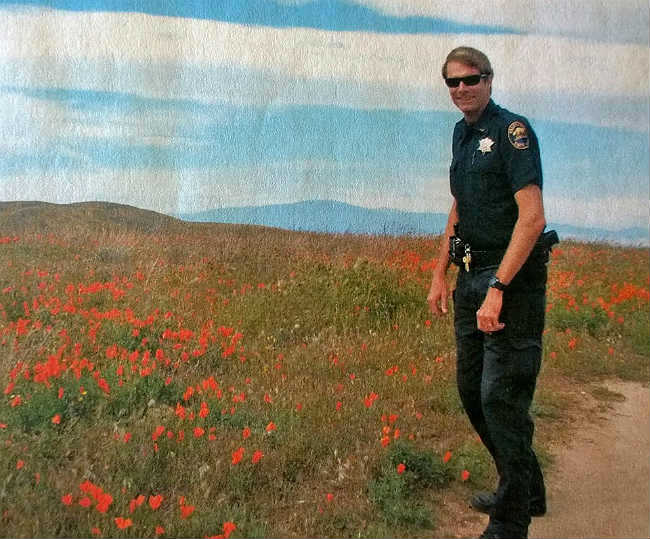 Pat a former man of the law.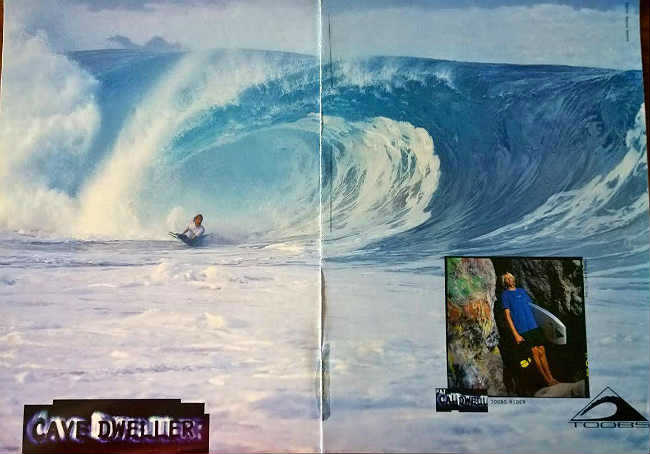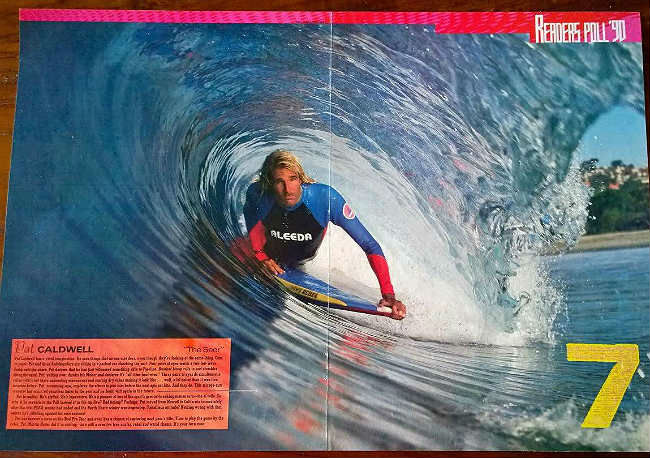 Texas Wavepool Circa 90′s photo Hoover.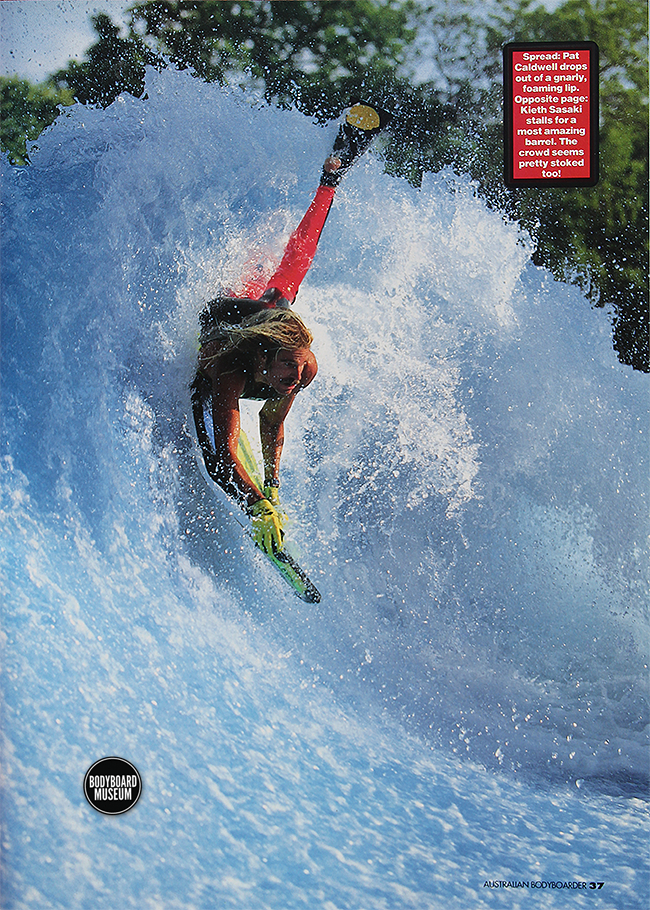 Pat Caldwell for Wave Rebel at The Wedge in Newport California 1990 photo Russel Hoover.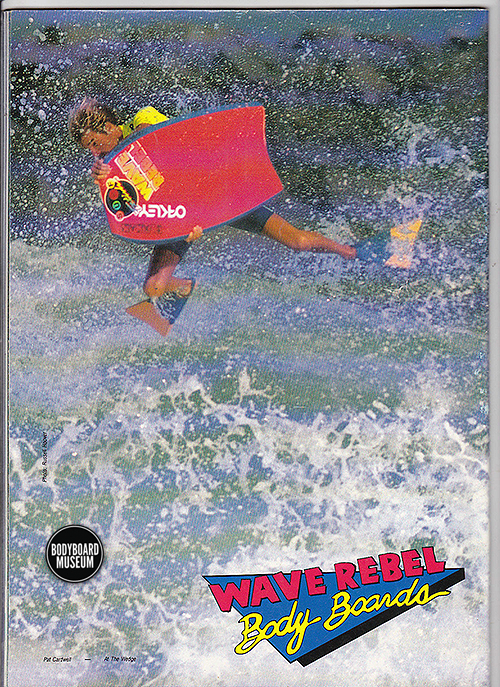 May 1985 Pat Caldwell graced the cover of the first edition of Bodyboarding Mag with a photo taken by Tom Boyle.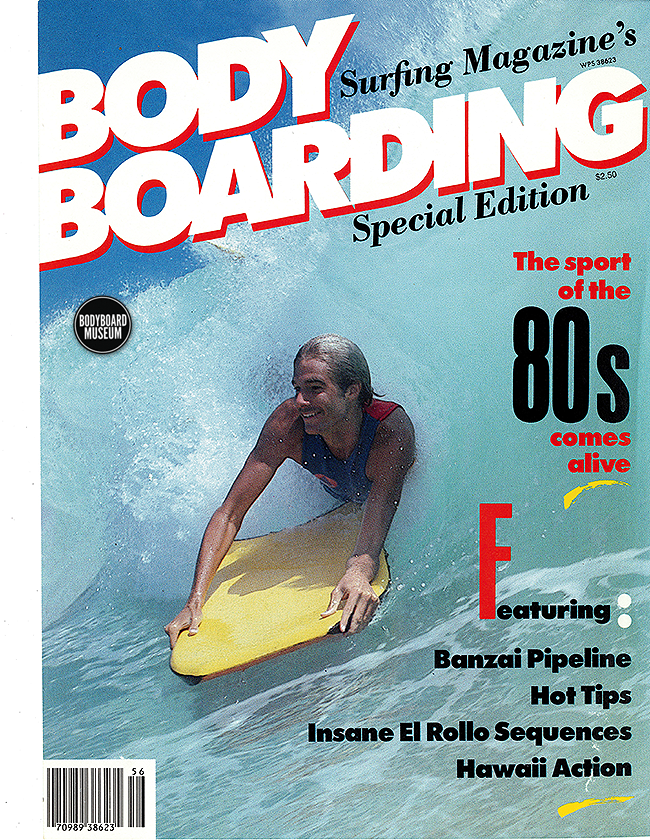 6 Bodyboarders where the faces of  the sport in the early to mid 80′s. Ben Severson, JP Patterson, Keith Sasaki, Mike Stewart, Jack Lindholm and Pat Caldwell.