HISTORY
Northside pair Tully Beevor and Chopper Riley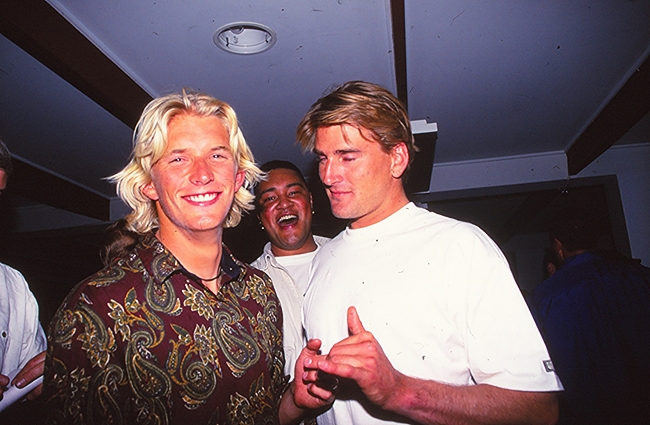 Aussies Tully, Macca, Ballard and Eppo on tour in Portugal '96 photo Stroh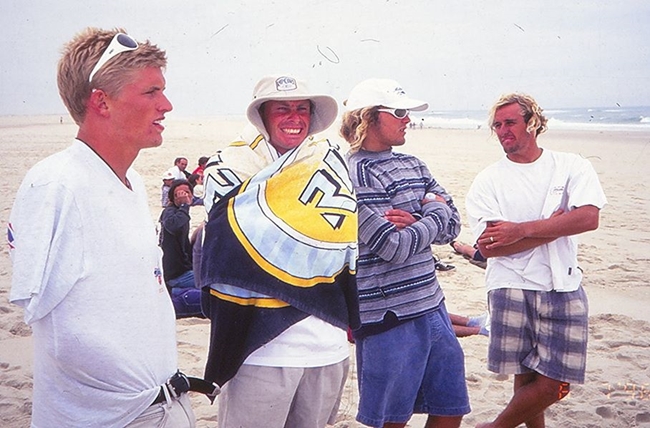 From Avalon on Sydney's Northern Beaches Tully was raised in a surfing family who lived for the ocean. He had a wicked style and was a high profile bodyboarder throughout the 90′s. South Avalon launch photo Stroh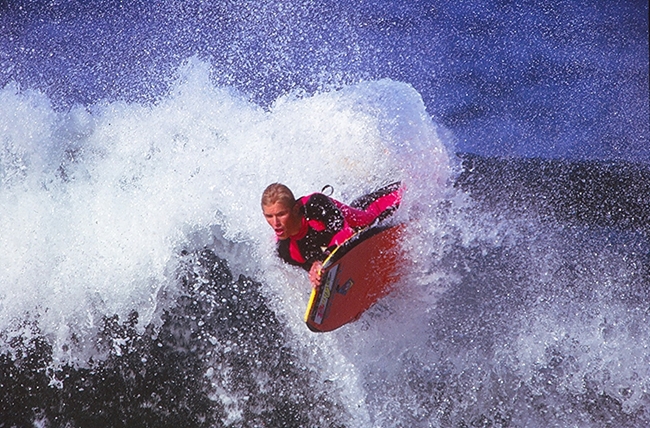 Aussie standout known for his flowing style of the mid 90′s from Avalon on Sydney's Northern beaches photo Wilmot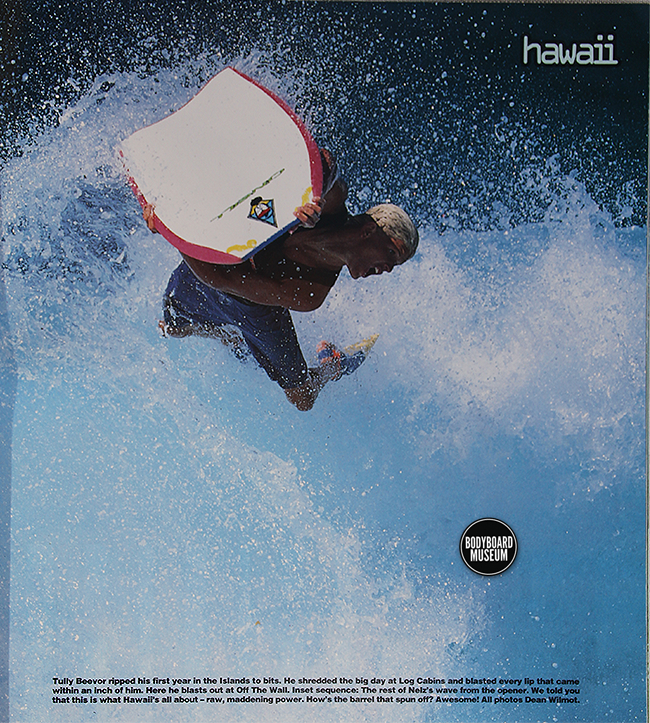 From Avalon Beach, Tully was one of Australia's red hot young guns in the mid 90′s. His debut in Hawaii had people raving about his style and gutsy performances at Pipe. Photo Stroh '96.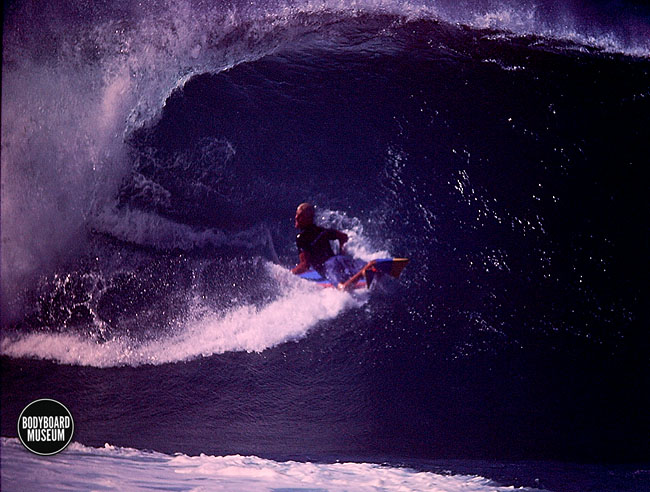 Tully Beevor and Nathan Nugget Purcell from Australia where two of the most visible and high performing bodyboarders of the mid 90′s. This shot taken at a Qld premier for a Underground Tapes.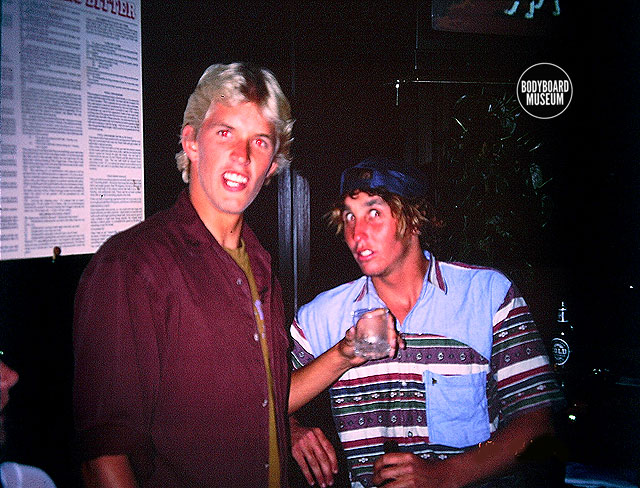 Avalon's Tully Beevor burst onto the bodyboard scene around '94 and quickly became the new rising Aussie talent thanks to his fluid lines and stylish manoeuvres reminiscent of a young Mike Stewart. Photo Stroh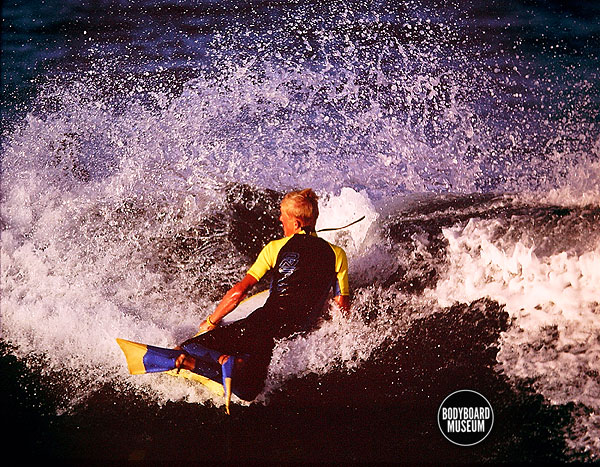 Nice clean air from Avalons Tully Beevor , fresh face standout in Hawaii '95.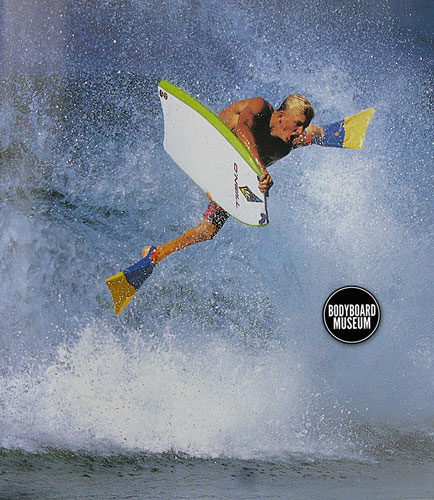 Avalon's Tully Beevor was a popular rider amongst the Aussie crew in the mid 90′s. When this shot was taken for Australian Bodyboarder Mag, Tully was hot news.