HISTORY
Posted: January 28, 2019 at 10:28 am
Kyle Maligro was the most progressive bodyboarder in the 90s, anything was possible. Off The Wall photo Stroh Circa 90s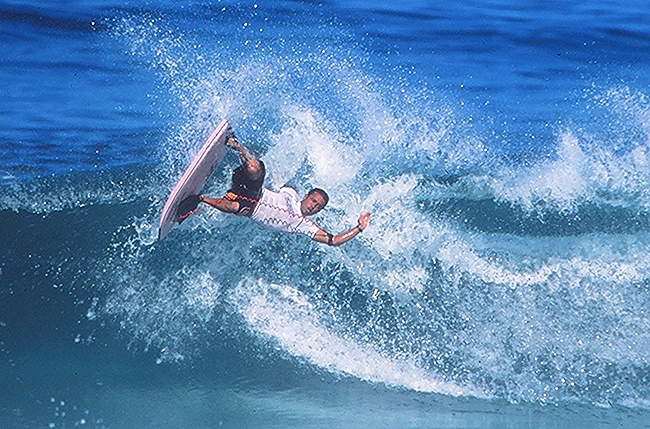 BZ 2000 Kyle Maligro, 41.5" ,VFS stringer , Bat tail
Multi talented Kyle Maligro was so freakish you never knew what he had coming up next in his bag of tricks photo Stroh.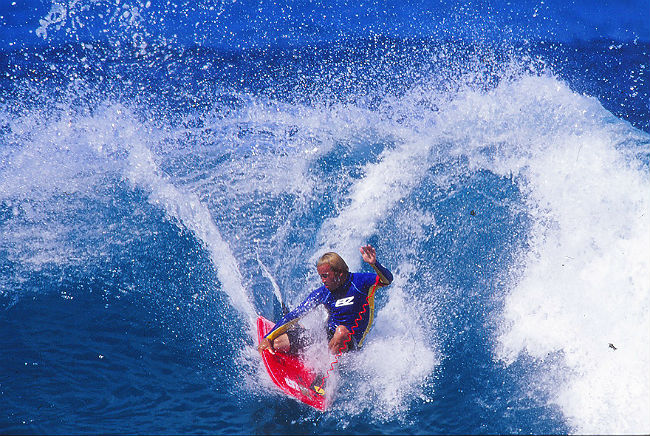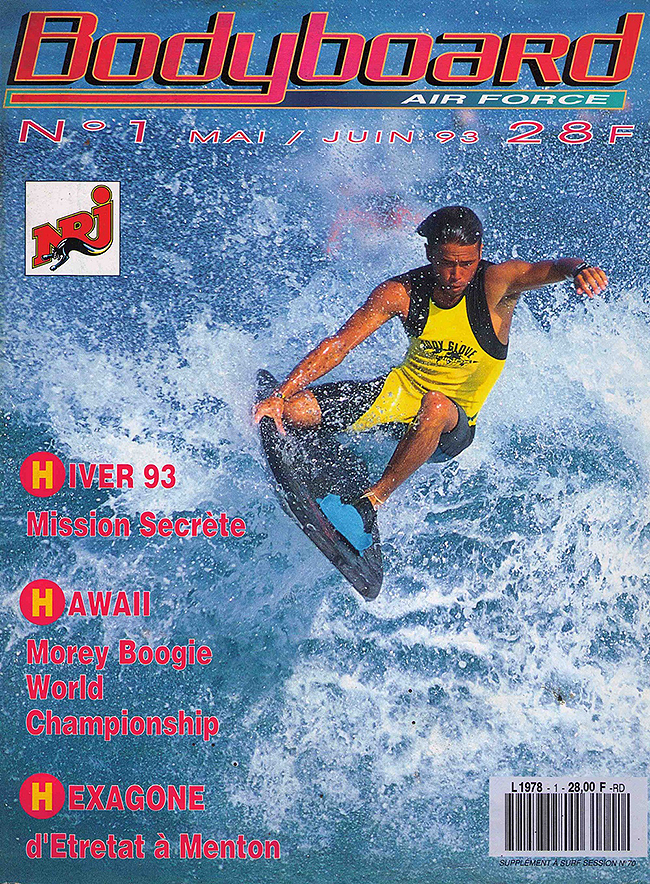 Maligs still got it.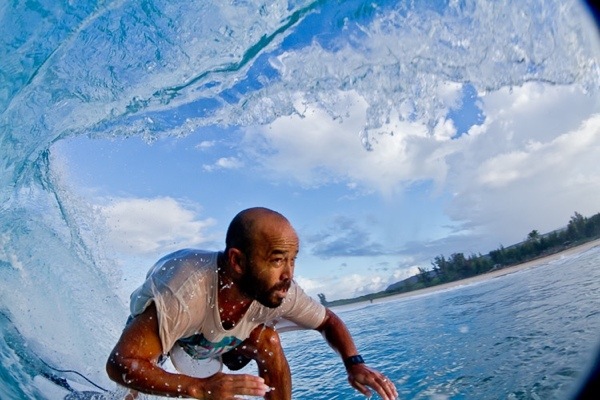 This photo was taken in Reunion Island at St Pierre, it was a full star studded session but Maligs and Mike Stewart rose above the pack and were having this duel between each other. Wave for wave they pushed each other and battled it out the highlights ended up in the Underground Tapes video Psychotic. Photo Stroh taken around 96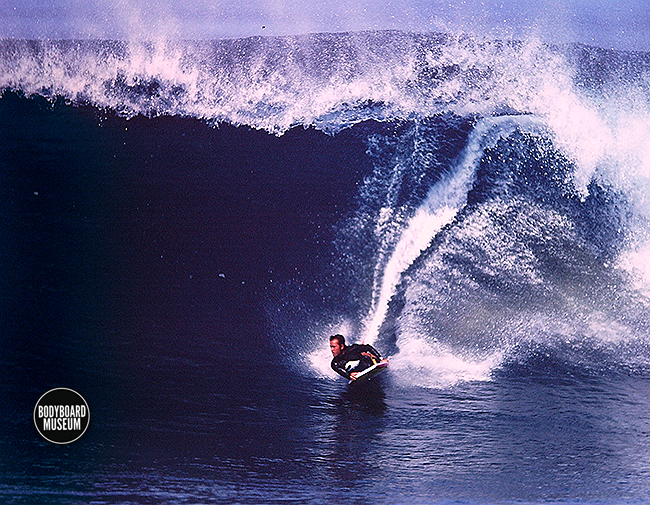 Kyle Maligro adv. riding for Kauai Classic/ Easy rider bodyboards early 90′s.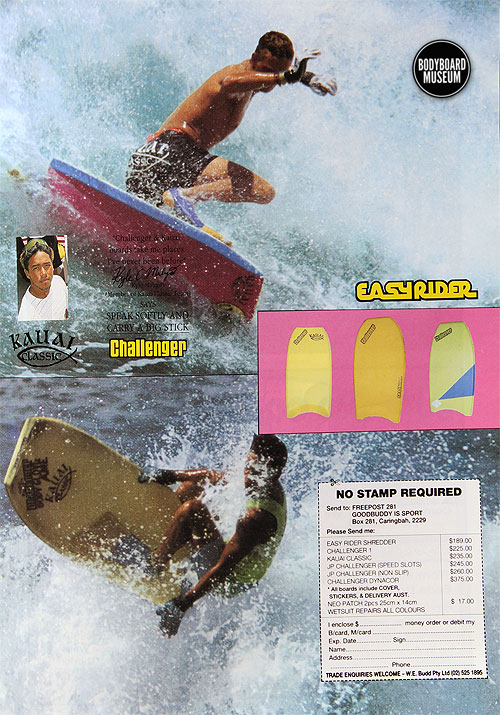 Every now and then The Northshore can become a little hectic so some of the boys like to jet off  to one of the outer islands for a quick escape. This day the waves were firing all along the beach in a series of  A Frames. The crew consists of Hubb, Maligs, Eppo, Burkes and a few local friends. The current was ridiculous so they used a car as a shuttle to take the boys back up to beach drop them off then pick them up once they drifted way down the line and then start over. It was impossible to paddle against the rip this day. Photo Stroh late 90s.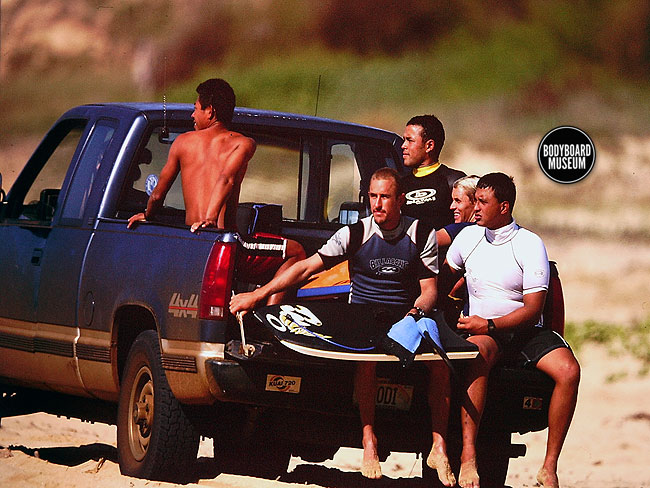 Maligs was one of the most flamboyant and unpredictable bodyboarders in the sport throughout the late 80′s and 90′s. At Off The Wall he would always  standout doing the weirdest and most cutting edge moves. On the beach he was a walking side show as well with his coloured hair and bright apparel. You never knew what he was going to do next.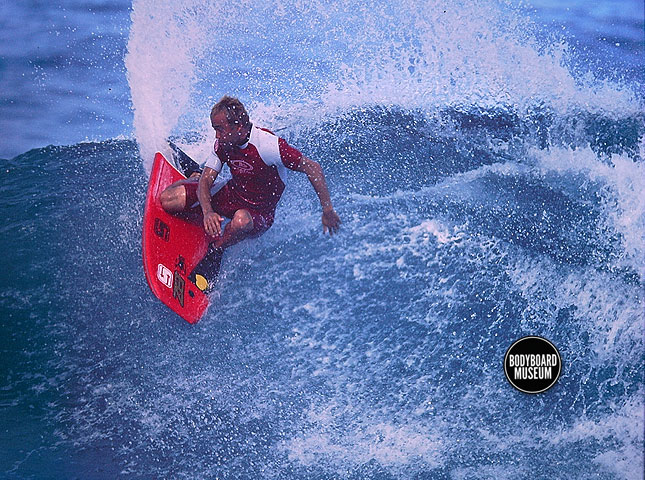 Kyle Maligro's clothing brand Stardumb adv. Thats Kyle as a grom Circa late 90′s.