HISTORY
Posted: February 22, 2013 at 12:07 pm
Eppo was the face of Billabong throughout the 90′s and was plastered over every bodyboard magazine. After his competitive career ended he worked for Billabong as there team manager for several years.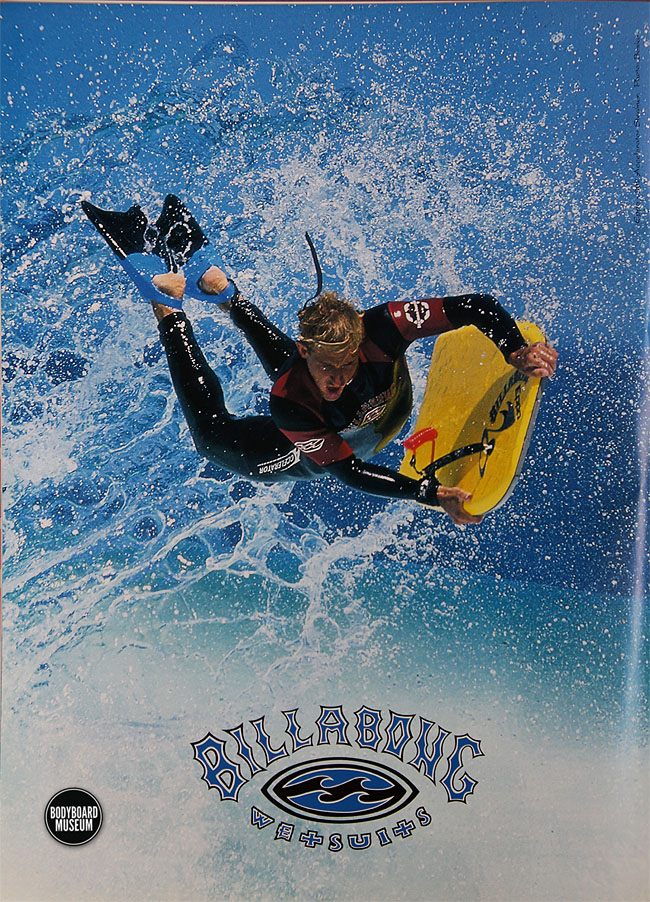 Toby Player from Avalon Beach on Sydneys Northern beaches has been a hardcore bodyboarder for the majority of his life and today he continues to be involved in the sport with his successful online bodyboard store. This shot by MTV captured Toby back in the early days of his career doing what he loved most getting pitted.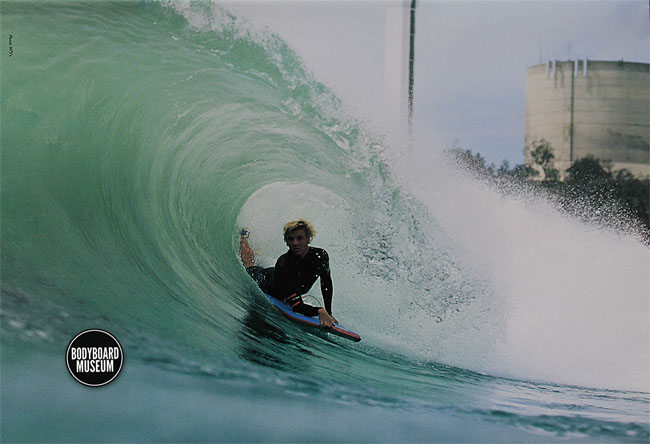 Guilherme Tamega from Brazil the most successful competition bodyboarder of the 90′s was the backbone of Wave Rebels advertisement campaign.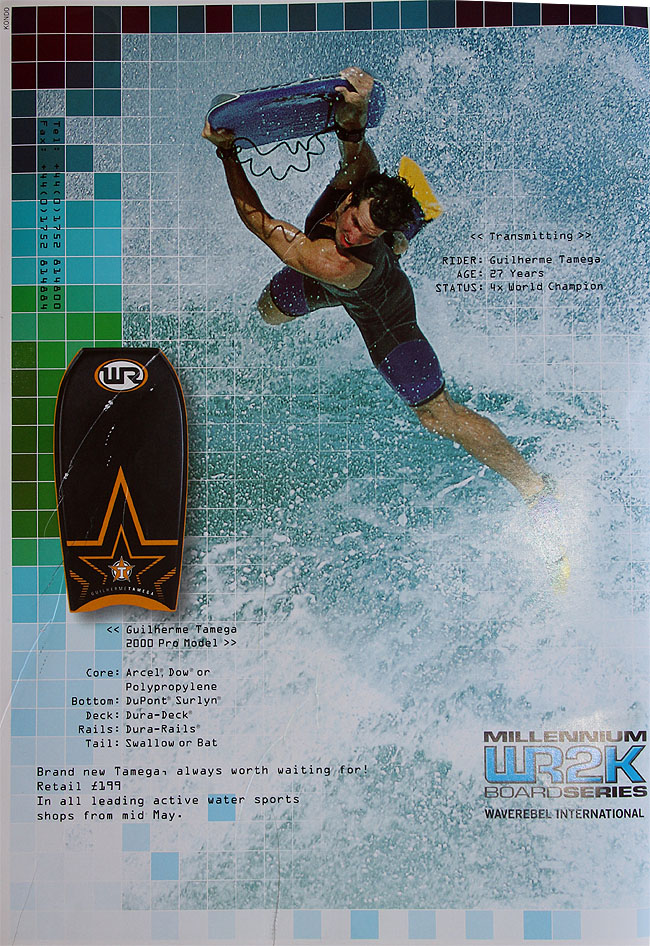 Toddy grew up right on the sand at Lighthouse Beach at PT MacQuarie in the early 90;s the area was a stronghold of bodyboard talent with the likes of the Murray Bros, Rick Bannister, Simon Thornton and Eppo it had a very competive bodyboard scene. Young Toddy was one of the best competitors coming up the ranks and could excel at both Dropknee or prone. This shot was taken in Hawaii on his first trip mid 90′s by Mike Searle of Threesixty mag.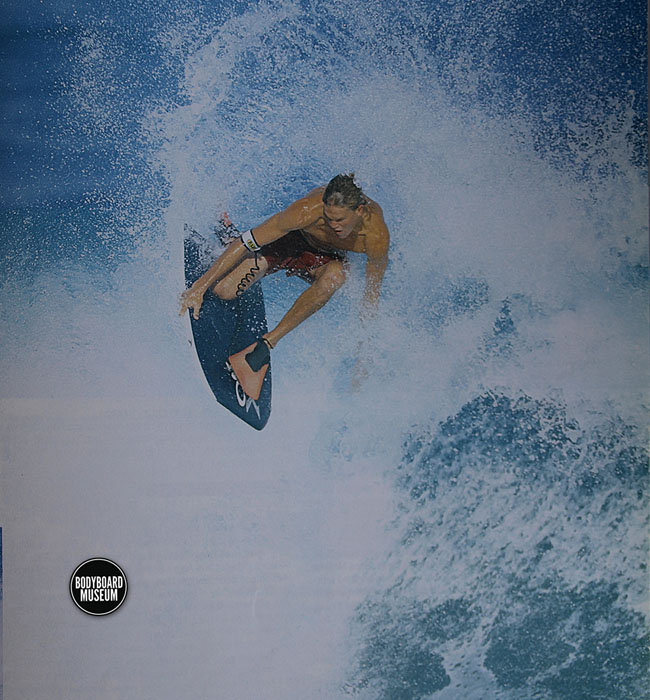 Matt Percy was a part of the early 90′s Shark Island crew who were respoonsible for pushing the limits with some serious slab riding. This photo was taken by Frank mid 90′s.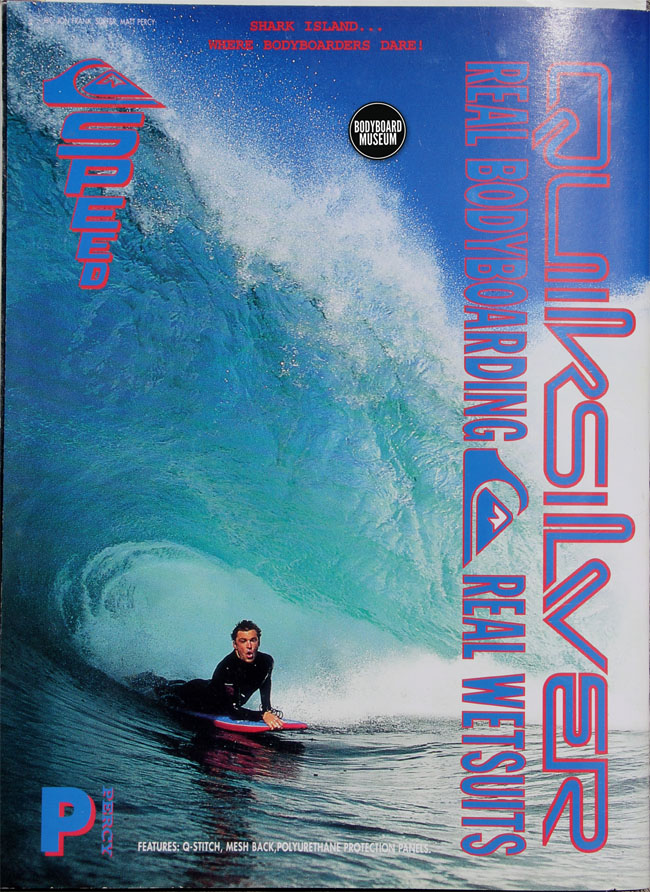 Situated at Newport Harbour in California , The Wedge is a notorious side washing wave that is exclusive to body surfers and bodyboarders. Big swells rebound off the rock pier creating a thick mutant slab and a heavy backwash creates some wild rides and dramatic freefalls. Jay Reale scores one of The Wedges more rider friendly and classic moments in the mid 90′s. 6 people have died surfing here.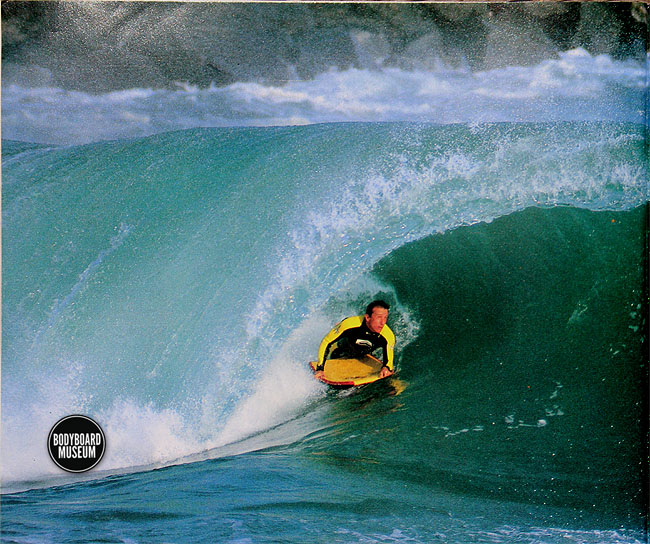 Mike Stewart and Viper swim fins joined forces in the mid 90s and created a strong lasting bond.Advertisement  Circa 90′s.Photo Van Lennup.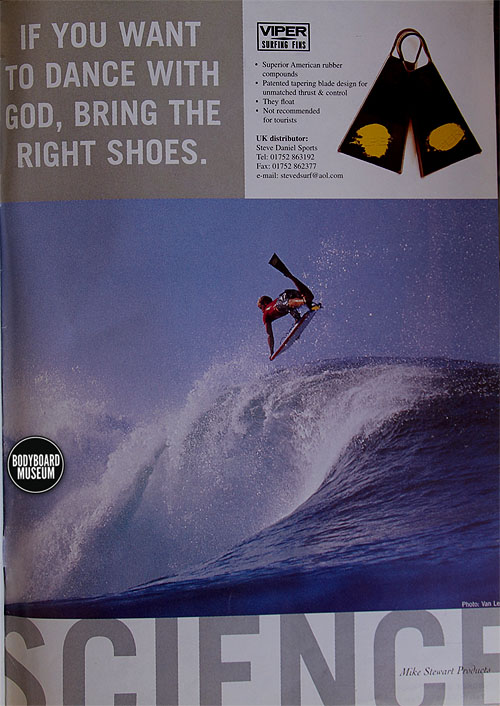 Gold Coast bodyboarder Mitch Rawlins was just a wide eye young pup when he landed on the Northshore in the late 90′s for the first time. Mitch had a strong following back home so expectations were high.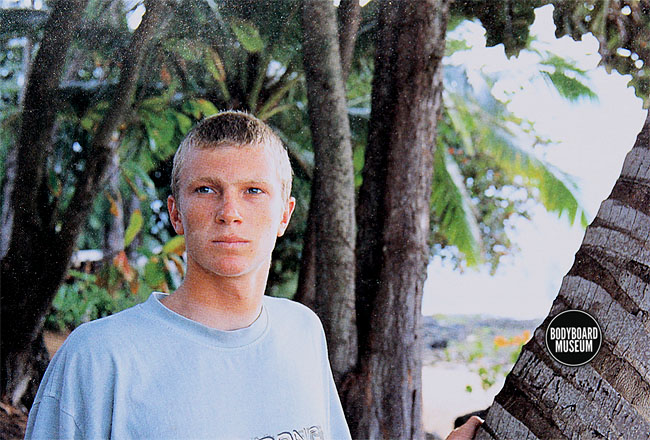 Aussie bodyboard champion Steve Bullet MacKenzie after a long association with Morey surprised many when he brought out a signature board model with Toobs in the late 90′s.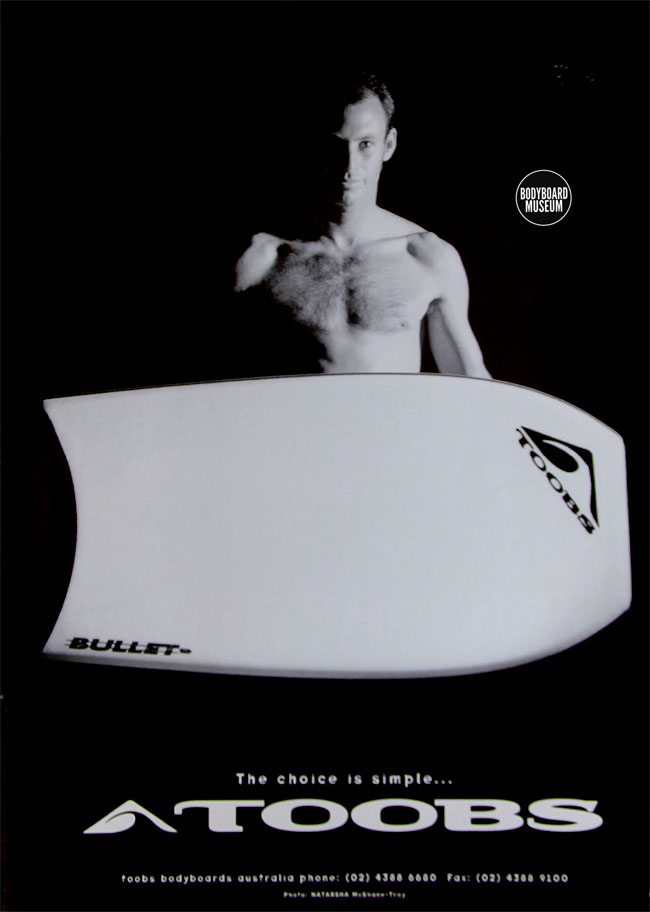 French bodyboard star Thomas Richards scores the cover of Spin Air 1999.