HISTORY
Posted: February 8, 2013 at 4:16 pm
Warren Wazza Finebeer was fearless when it came to surfing Shark Island during his prime. Wazza took on any wave that came his way including closeouts and lefts off Surge. Unfortunately his number came up on one particular nasty wipeout in the late 90′s and his back was crushed when he was bounced off the bottom. The injury kept him out of the water for a while but Wazza was back riding again before long but this time a lot more cautious and selective than his early devil may care antics. Wazza going left at The Island in his trademark canoe helmet. Photo Stroh.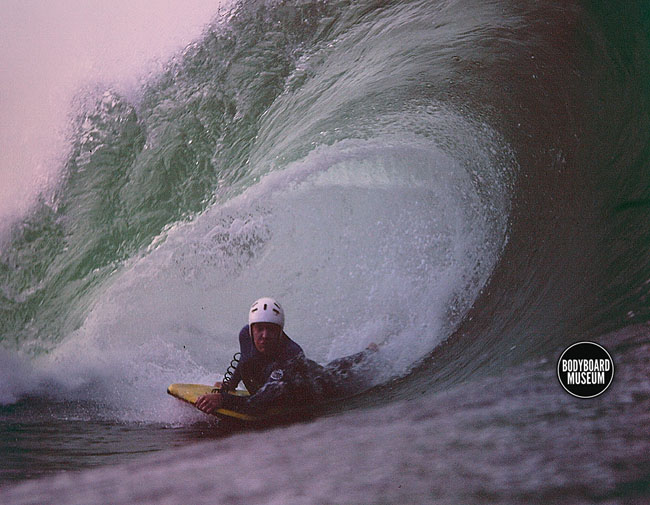 662Mob was the work of Eddie Solomon a Californian bodyboarder known for his big wave charging at The Wedge at Newport and Waimea Shorey. Eddie was one of the first and most successful online bodyboard stores that popped up in the early 2000′s. Solomon loved the lifestyle and was a great promoter putting on premiers and wild parties. Eddie was also known for his sponsoring a heavy crew of core riders/ friends  including Dre and Hubb. Unfortunately Eddies life was cut short due to a medical condition but 662mob continues on today. That's Eddie furthest on the left.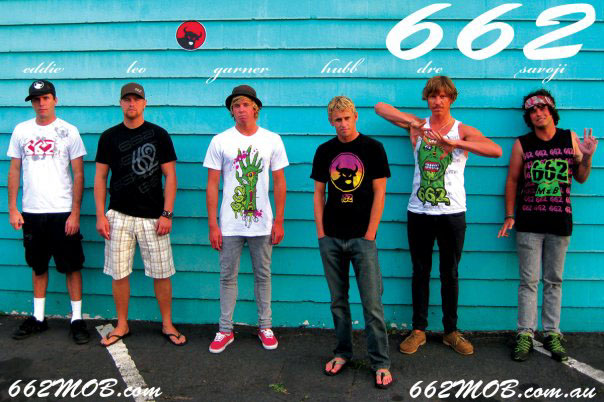 Paul Roach scored the cover of this Pit Magazine  from the US and featured heavily in the often left of centre editorial in most issues. Pit Mag had a strong following in the 90′s and was Free around this time in some areas.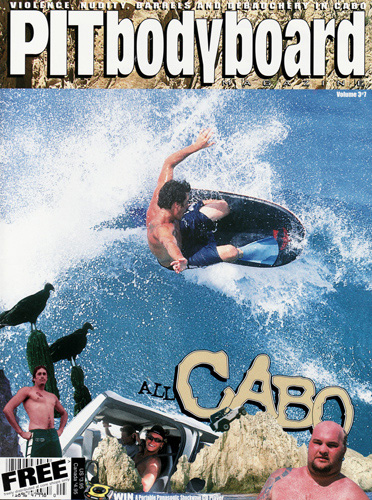 The word "Boogie Board" originated from Tom Morey's love of Jazz'. Tom was an accomplished drummer who would like to play Jazz  Boogie with other musicians.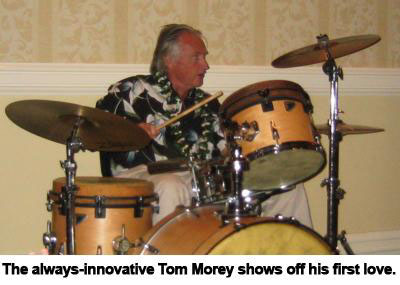 Tim Jones a former pro bodyboarder switched to shooting water photos after his career as a bodyboarder began to wane in the late 90′s. Jonsey was not afraid to get deeply involved with his subjects as he was used to putting himself into the heaviest parts of the impact zone. In the space of 1 year he was right up there with the best waterman and his photos became in demand. On this day Nugget lined up with Jonsey to get a deep fish eye angle at Shark Island. At the time it was pretty ground breaking and a gutsy effort to see a photographer getting so deep at the notoriously heavy reef . Photo CSP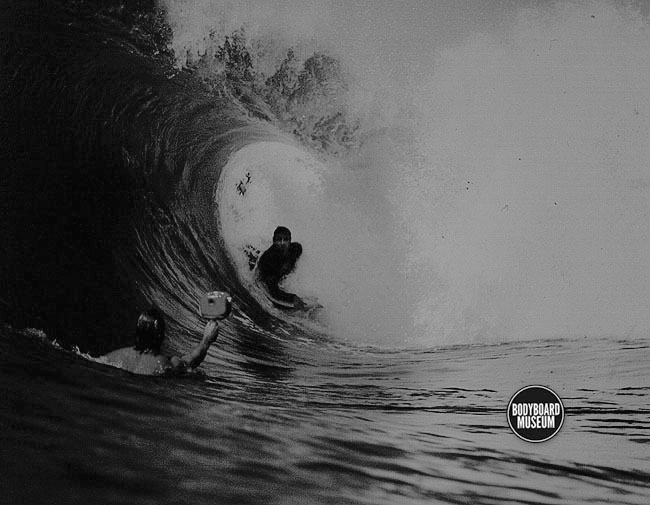 During the late 80′s Ross Hawke was Australias best known rider  worldwide mainly due his free surfing and comp results at Pipe which at the time he was the highest placed Aussie to date. His growing profile saw him release the first signature board model locally with Manta called The Pro Hawke.Photo Stroh '89.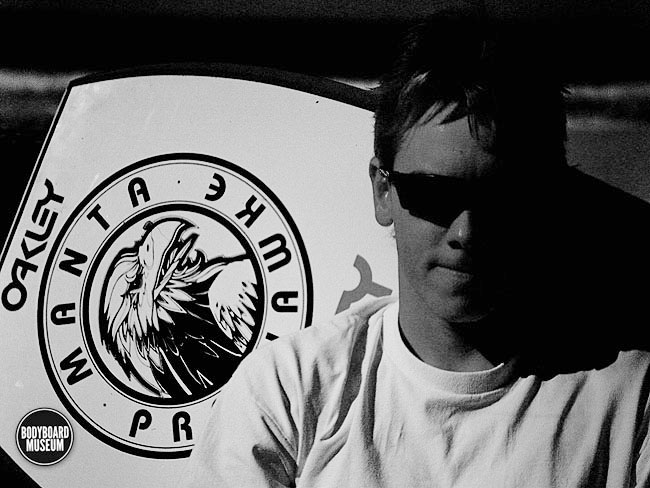 From Avalon Beach, Tully was one of Australia's red hot young guns in the mid 90′s. His debut in Hawaii had people raving about his style and gutsy performances at Pipe. Photo Stroh '96.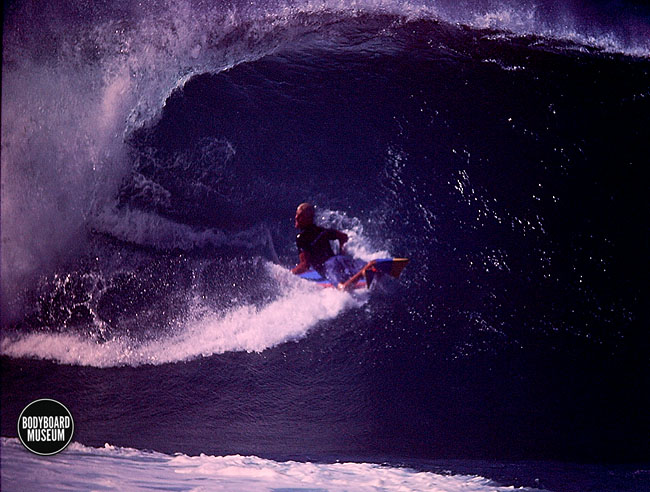 Cronulla's Andy Lester was one of Australias most successful competitors on the Aussie domestic tour. After winning the Aussie title numerous times he had a short stab on the world tour resulting in him winning Pipe one of his most memorable victories. Below reaping the rewards Andrew during his reign. Photo Stroh