HISTORY
Posted: November 26, 2011 at 10:01 am
One of Brazil's top female competitors from the late 80′s and 90′s.  shot taken at Cronulla during the Pro-Ams around '88 photo Stroh.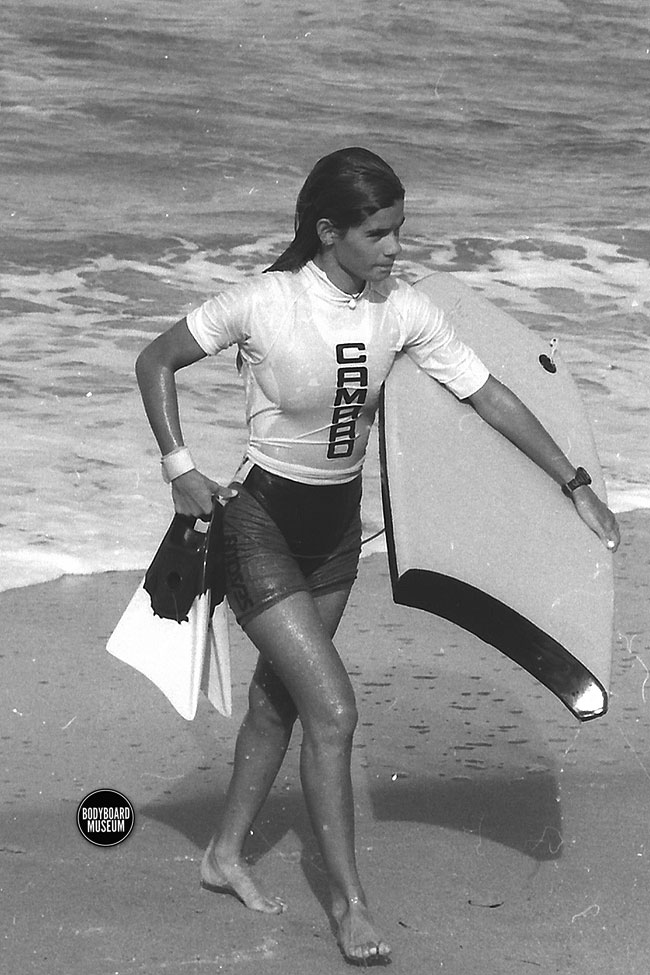 When Ben Player made his debut on the Northshore around '97 and in particular Pipeline the scrawny kid from Avalon fitted into the wave and lineup like he had surfed there all his life. Ben took to Pipe almost immediately and was soon pulling into the kinds of caverns that were reserved for guys like Mike, Tamega and Kainoa. Ever since Ben has been a standout at Pipe each winter and continues to show no sign of slowing down. Photo Stroh late 90′s.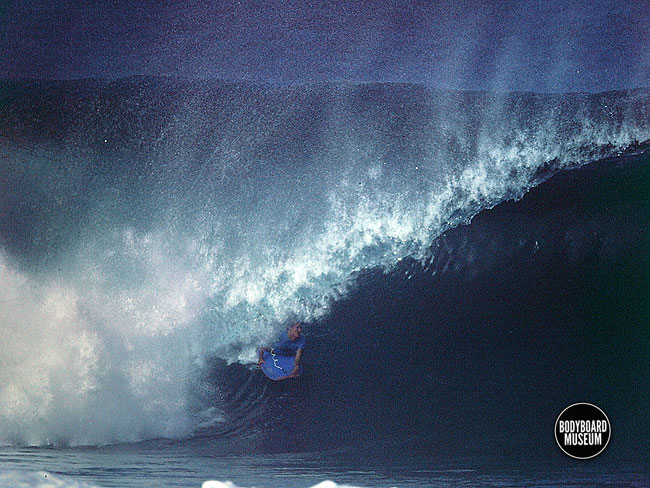 Before Ryan Hardy made a name for himself internationally for years he was charging the biggest and best waves that West Oz is famous for often alone. Growing up Ryan surfed by himself most days often way out to sea on reefs that few others dared venture out to. Here's Rhino on one such day below taking a large one at Cross-waves.  Photo Holtzy.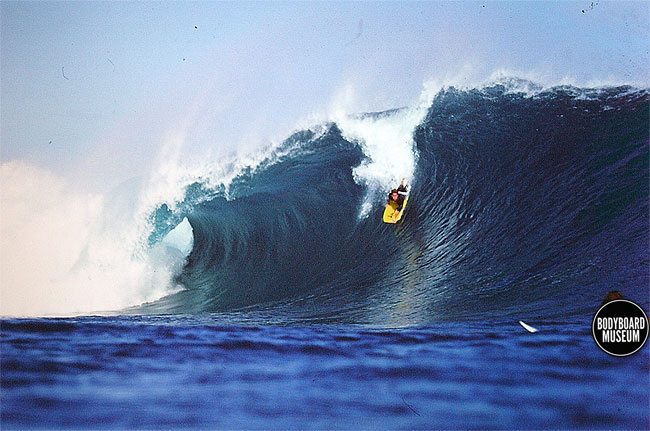 During the inaugral Shark Island Challenge supplies were running low for the officials and competitors who were parked in a large cruiser boat in the channel off the Island. This photo shows Wazza, Fordy hidden and The Pulsator paddling out an esky full of goodies to save the day. Photo Stroh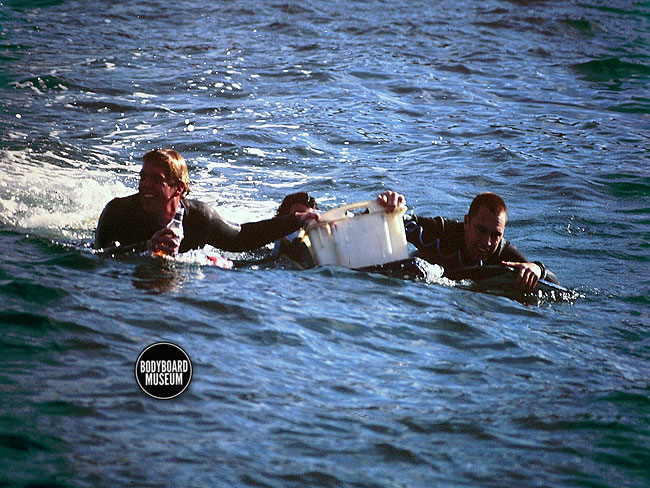 One of Hawaii's Northshore local standouts of the mid 90′s. Kap was a familar sight along the Off The Wall to Backdoor strip during the Winter months. Always a favourite with photographers busting moves like this reverse air at Backdoor. Photo Peto.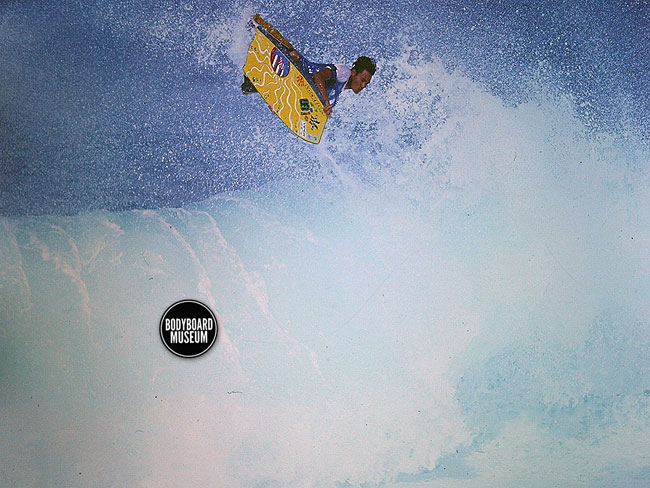 Keegs was from the Sunshine Coast in Australia and throughout the 90′s earned a reputation as a top competitor as well as an all round free surfer who could mix it up no matter how big or small. Adam was part of the Rheopaipo team and featured heavily in there advertising campaigns. Pic of Keegs at The Box in W.A. by  Holtzy.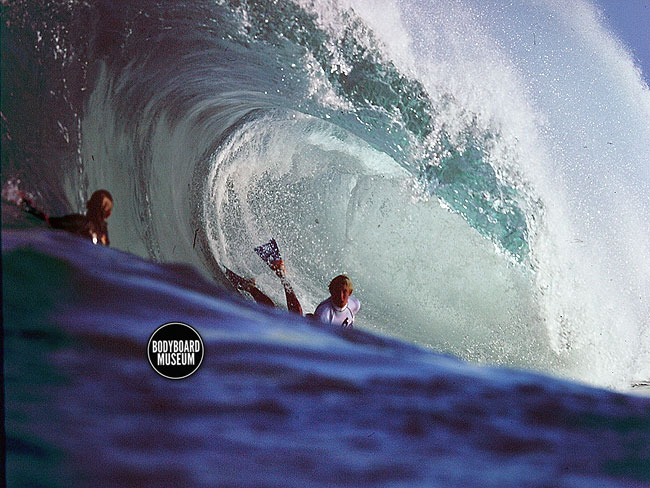 Here's a late 70′s Morey advertisement featuring Hawaiian girl charger Phylis Dameron. Phylis earned a solid reputation on the Northshore for being one of the first bodyboarders to charge on those big days at Waimea and Sunset.
One of the first Morey's bought in the late 70′s in Australia came with a unbreakable guarantee..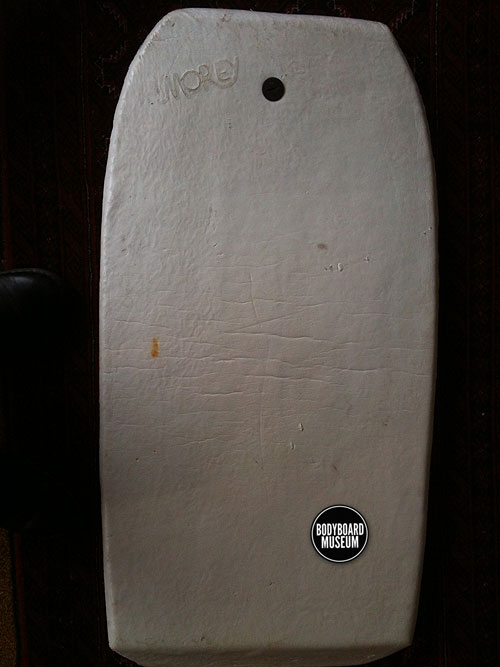 This photo was taken at The Wall at Cronulla late 80′s. Back then Bal was a  cheeky writeoff who never pulled any punches and called it like he saw it. Thirty or more years later he still hasn't changed. Photo Stroh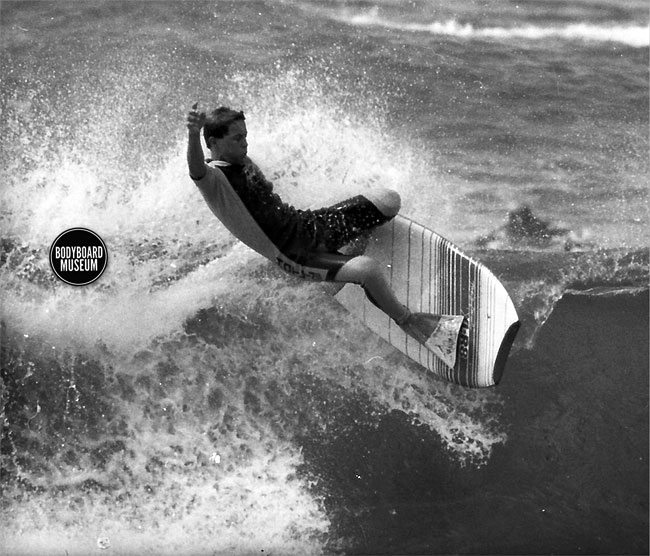 This photo was taken late 80′s when Mike was single handedly ruling the sport in every aspect photo Stroh.