HISTORY
Posted: November 18, 2011 at 6:38 pm
Brett Young at one of his favourite reefs around Cronulla photo Stroh late 80′s.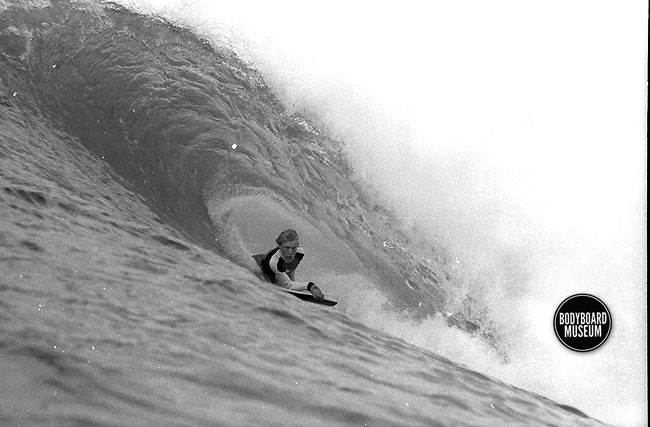 Macca the hell grom from Maroubra photo Stroh.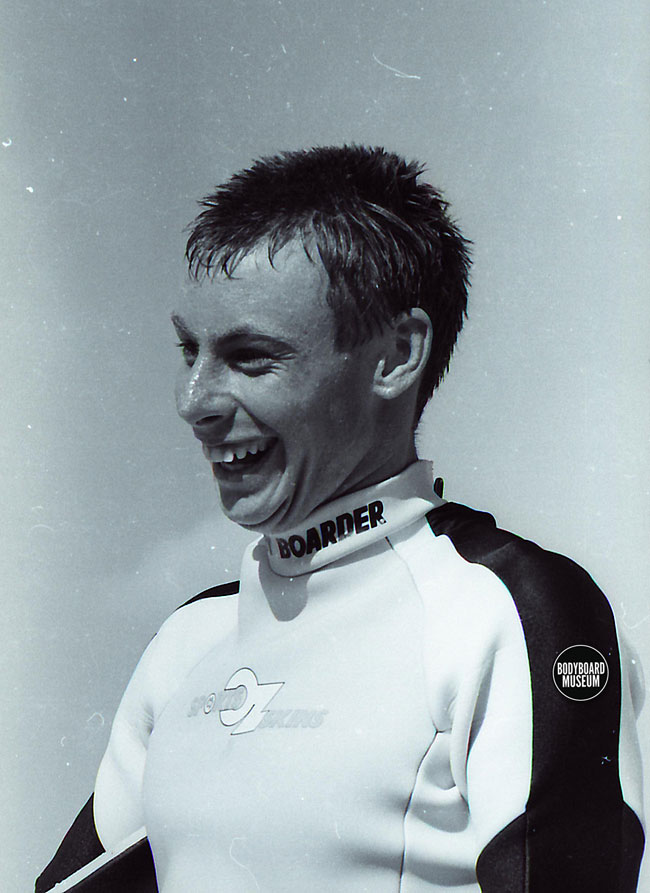 The talented Keith Sasaki was the best dropknee rider in the world when this shot was taken on the South Coast during a promo tour of Oz in '89 photo by Stroh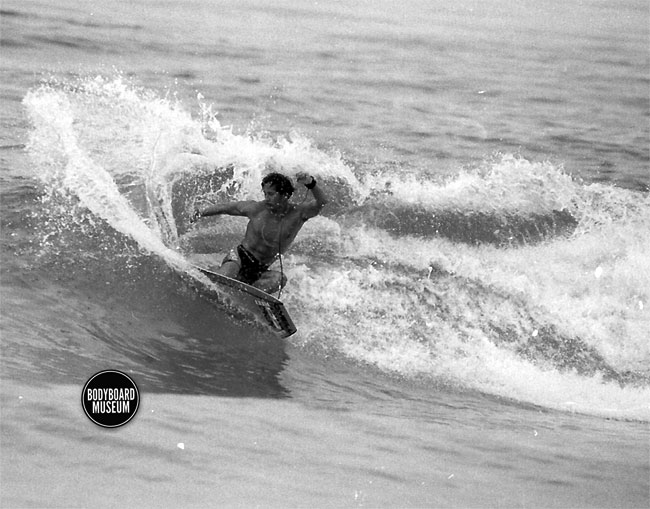 The Terminator was Narrabeen's most famous bodyboarder Dave was  the driving force behind Quiksilver bodyboards. This shot taken around '88 by Stroh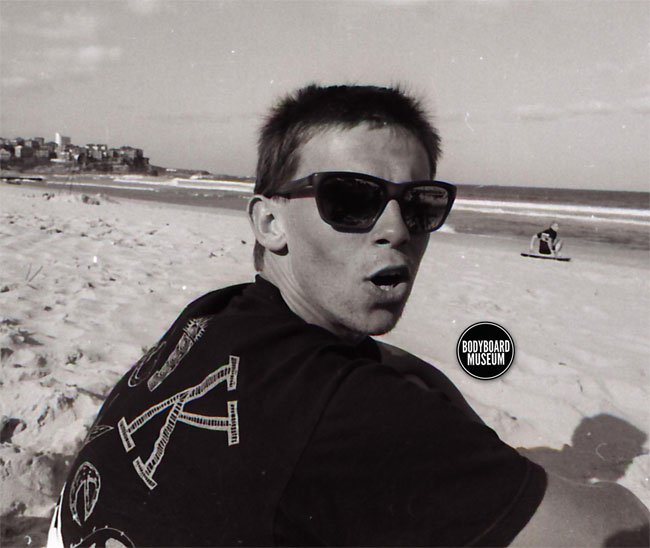 Cronullas Doug Robson came on strong in the late 80′s and for several  years was Australia's main man. He was known for his Island charging and also admired for having one of the biggest airs in the sport. Suckrock launch photo Stroh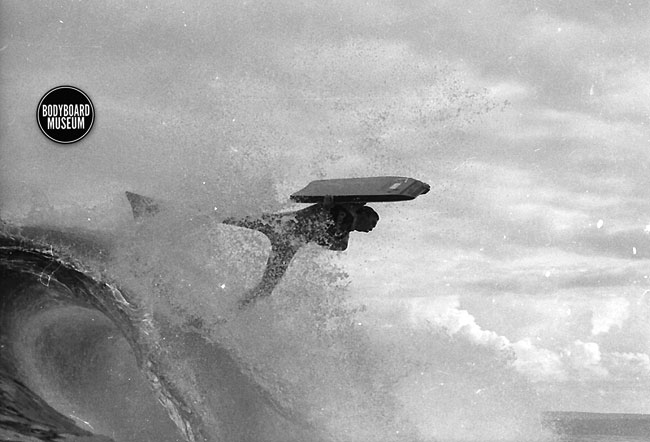 Jay Reale was a regular traveller to Australia, going from State to State  competing and on promotional duties during  his annual pilgrimages in the 80′s and 90′s. He loved the place that much he even married an Aussie. One of his favourite waves was Aussie Pipe also known as Blackrock. Here's a shot of Jay full pedal to the metal as he whips a clean reverse in the early 90′s photo Stroh.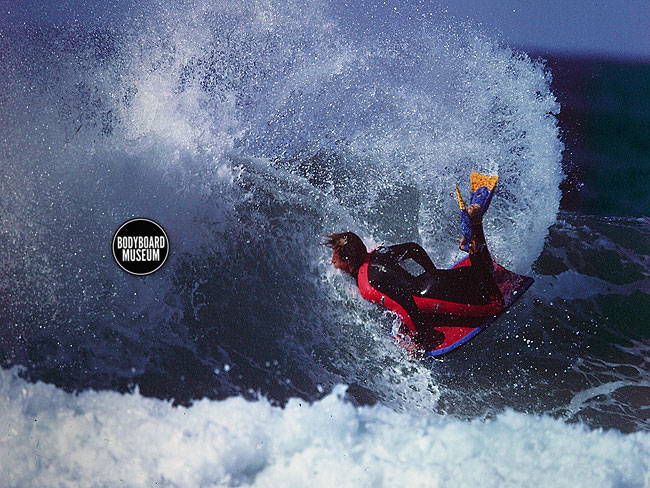 There once was a time when bodyboarding was literally taking over from surfing. As the numbers of bodyboarders  swelled in the lineup kids worldwide were becoming  converts overnight as guys like Mike Stewart, Paul Roach and Kainoa McGee brought the sport some hard earned respect. It would not last long but during this time anyone who saw Kainoa McGee dominating out at Pipe on the biggest days would be a liar if they wern't impressed. Kainoa was in a class of his own both prone and Dropknee. Sure Stewart was calculated and a tube riding perfectionist where Kainoa was just  pure animal. He'd take off on the biggest , meanest wave and make it at all costs. What a legend and there has been no one like him ever since. Below Kainoa in action mid 90s photo Stroh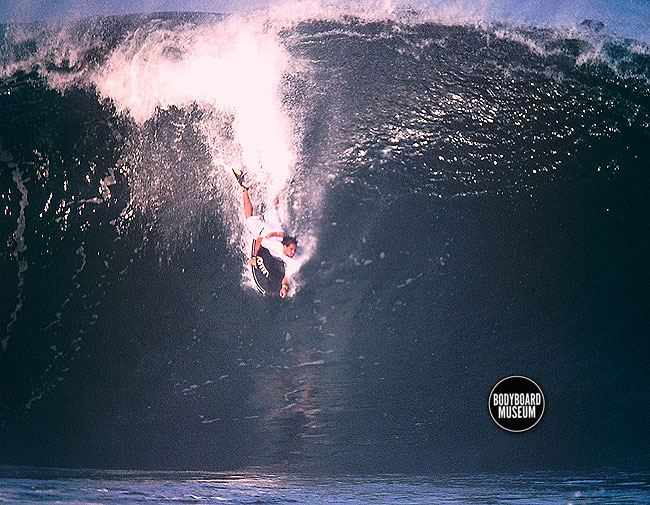 One of the first Morey Boogie advertisements mid 70′s.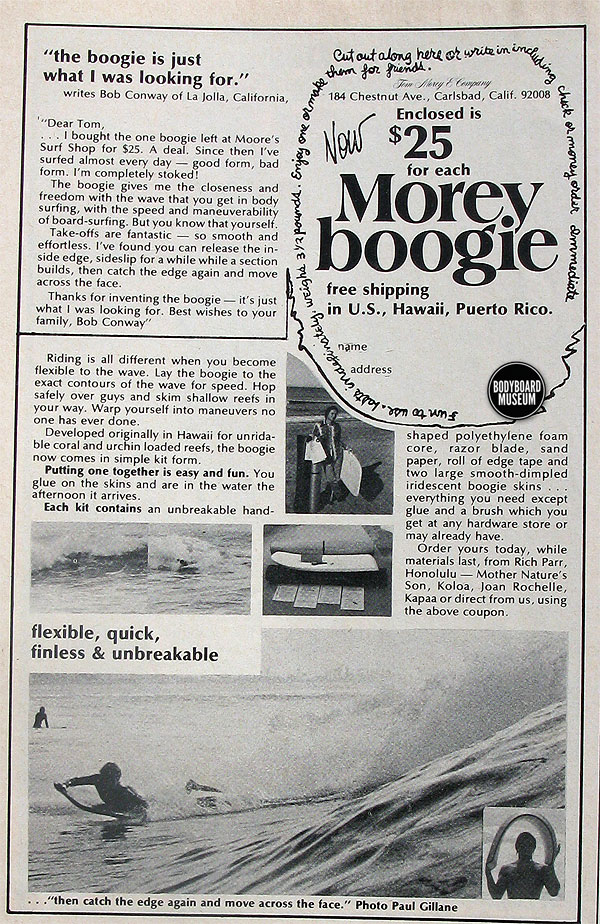 Cronulla on the Southern side of Sydney City has long been the hub of bodyboarding activity in Australia. Home to Shark Island, Suckrock, Voodoo and now Pikers Hole its a virtual wave paradise when the swell and wind co operate which can be frustrating as its not every day. The area has produced plenty of talent, names like Chaz McCall, Doug Robson, Wazza, Dave Ballard, Rissole, Brett Young, Wingnut, Matt Percy, Nugget and Andrew Lester are just some of the riders who have played an important role in Aussie bodyboarding. Pictured below is Cronulla standout John Showell who throughout the 2000 decade was the Nulla kid to watch and one of the best Island riders ever. Johnny launch Photo Stroh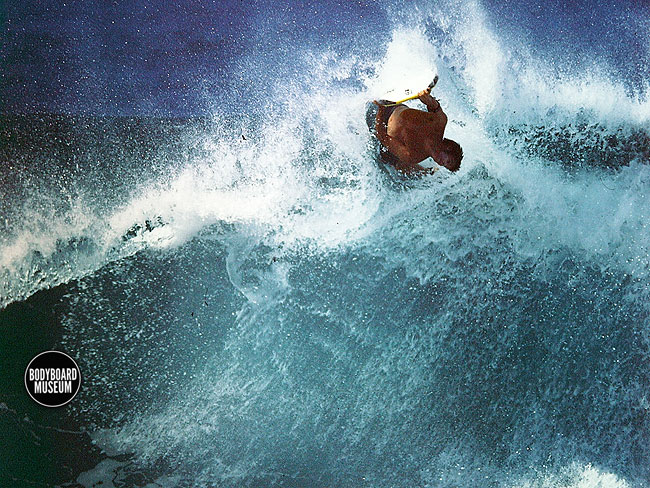 Michael Epplestun is best remembered for introducing the gymnastic moves like the Double Roll, ARS and The Backflip but it was his Frog Airs that first made people stand up and take notice. On his first year in Hawaii Eppo busted a huge backwash air at Off The Wall that ended up in Tracks. For the time it was huge. Eppo went on to master his aerial flights with his unique frog leg landings and was pushing the limits of just how high you could go. Watching Jeff Hubbard today you can clearly see the Eppo influence. Photo below Eppo launch Hawaii mid 90′s Photo Stroh