HISTORY
Posted: November 27, 2016 at 5:58 am
There's no denying that Tom Morey  has a unique wisdom and outlook on most things in life. Long time Morey Boogie Art Director  Craig Libuse  inherited Tom's rolodex cards. He wrote down things about running the business and filed them. New employees were asked to read them as an introduction to the company. He has some interesting insights into running a company.  Below is a photo of the actual rolodex cards.
Toms Wisdom
Craig Libuse has been involved with Bodyboarding since almost day 1. Below we asked Craig to tell us about his longtime behind the scenes  involvement……In 1972, I was just out of 4 years in the Air Force. I got married and moved to Carlsbad a block from Tamarack Beach. I was riding a kneeboard at the time. I saw two kids on boogie boards in the surf (Bobby Szabad and Rick Broderson) and they looked like they were having a lot of fun. My wife was having trouble learning to ride a kneeboard so I asked them where they got the boards. They directed me to Tom Morey's house on Chestnut Street a few blocks north. He was hand shaping blanks in his garage and packaging them with two coloured skins and a set of instructions. I bought a kit for $35 and made a board for my wife. Within a week I was back for another board for me. Tom mentioned he needed a logo, so I designed the original logo of the long-haired guy/girl in the tube that Tom envisioned. They used it for years. Tom paid me $25 for the full rights to the art. I was unemployed at the time so that was big money. Once Tom started making boards out of a small shop on Rooseveldt street he needed more artwork and ads and put me on the payroll. That job lasted 15 years. I started my own graphics business and worked 12 hours a week exclusively for Tom Morey & Company. When Kransco bought Morey Boogie they kept me on as Art Director. Over that 15 years I learned a lot from Tom, I wrote the article Selling Fun in Bodyboarding magazine 20th Anniversary issue which covers a lot of that. I was sure  in the right place at the right time. The Bodyboarding article below.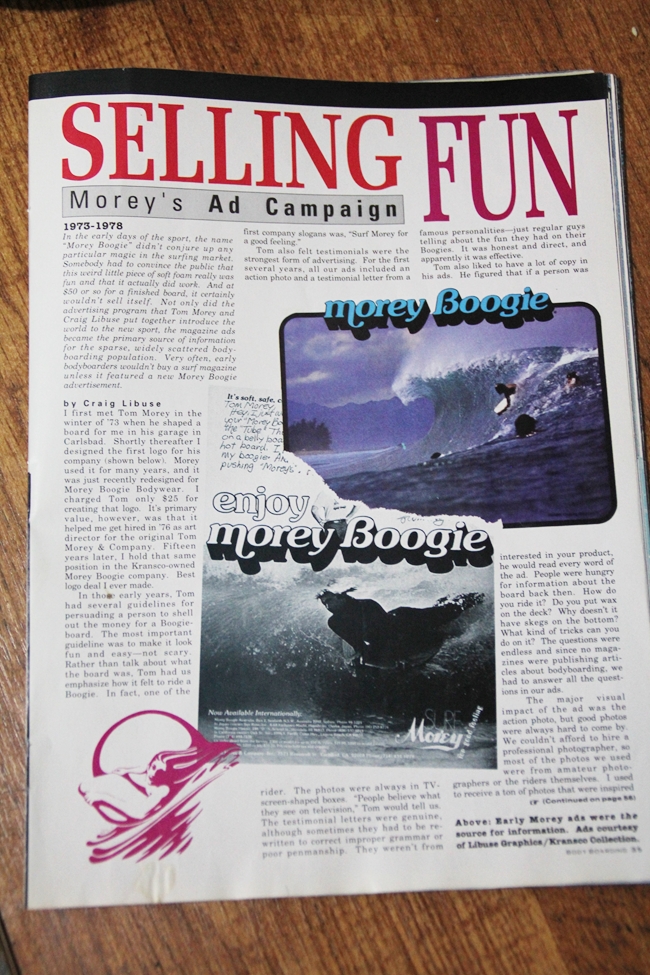 Barny takes on Waimea Shorey and scores the cover..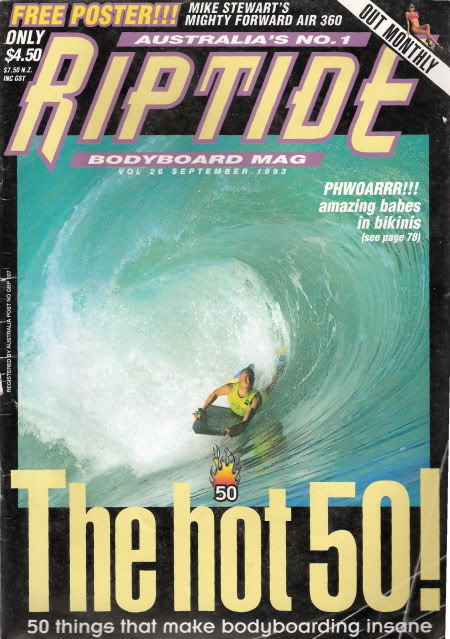 Early 90′s everyone wanted a piece of the Bodyboarding pie.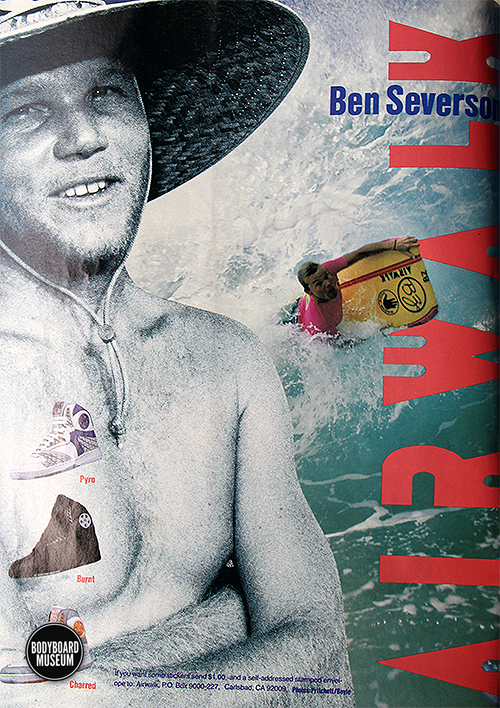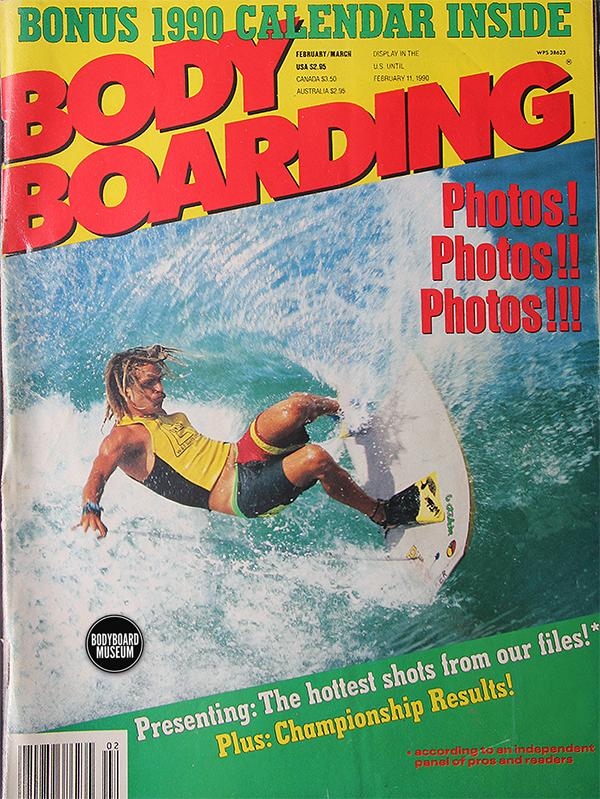 Former Newcastle bodyboarder Rod Owens has joined the ranks of the worlds elite surf photographers. Rod follows a long list of bodyboarders who have successfully made the transition to surf photograhy like Tim Jones , Trent Mitchel, Lil Todd and Scott Aichner. Heres Rod back in the day blasting at home.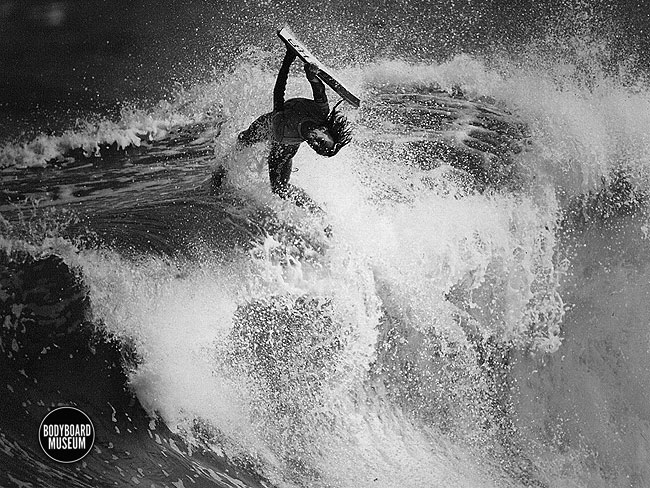 Artist, computer whiz and design guru, Murray Bell is the  head designer behind Movement magazine. Muzza grew up bodyboarding Shark Island with his mate Andrew Lester. Here he is showing off an early masterpiece. Photo Stroh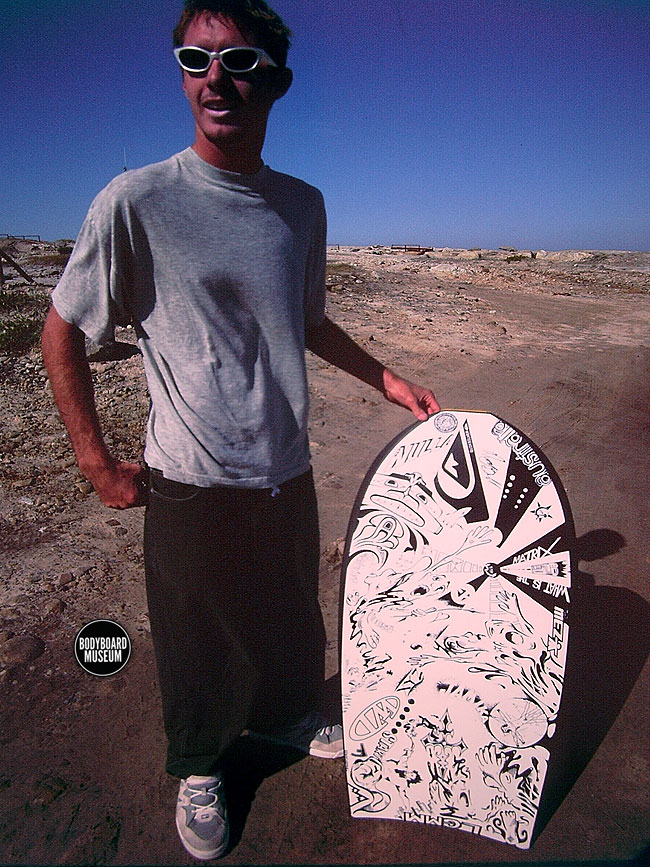 Around 1998 passionate bodyboarders Mick and Karina opened up the first bodyboard only dedicated shop at Narrabeen. At the time it was a bold move setting up a risky buisness  in one of Standup Surfings most core heartlands. The shop was an instant success and ever since  it continues to be a market leader catering for every whim any bodyboarder desires. BSC started a chain reaction with other stores following in all parts of Australia.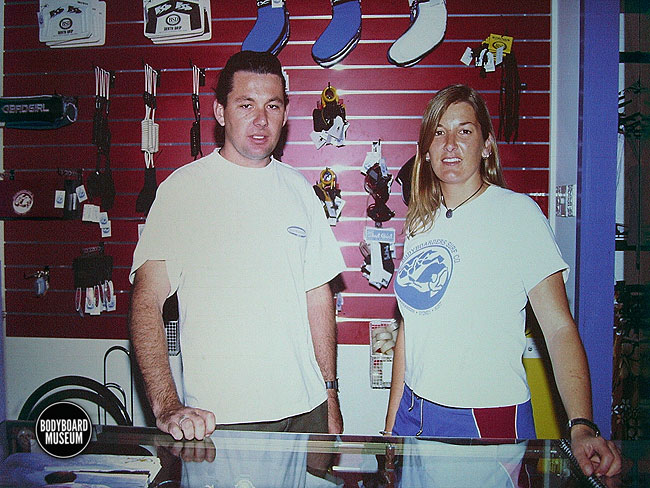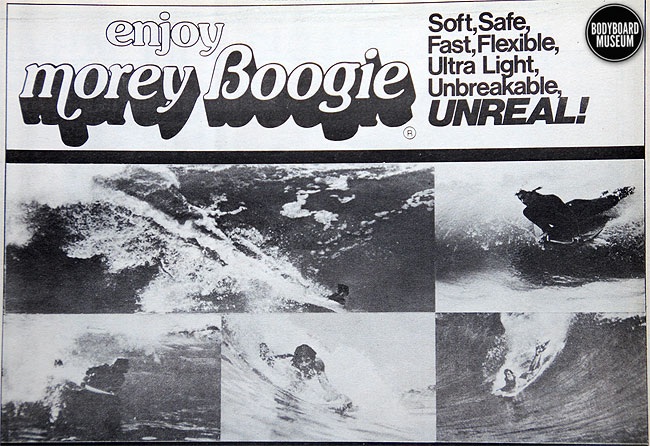 Mez began his career in bodyboarding manufacturing in New Zealand working for  Rick  Broderson who was producing Morey , HB, O&E and assorted other brands. From here the rugby loving Kiwi moved to the Central Coast of Sydney where he worked for Toobs and Rheopaipo. A stint in America working for Buzz  at Custom X gave him the skill and confidence to bust out on his own.Today Mez is the driving force for Versus and Nick Mezritz Designs and is at the forefront of new manufacturing materials and future shapes. Photo Mez hard at work pic Stroh