HISTORY
Posted: September 30, 2012 at 12:08 pm
Mike Stewart for years was the first surfer to catch a wave at Pipeline every New Years Day. Mike would paddle out during the night hours and ride in the first wave of the year. Photo Stroh Circa mid 90′s.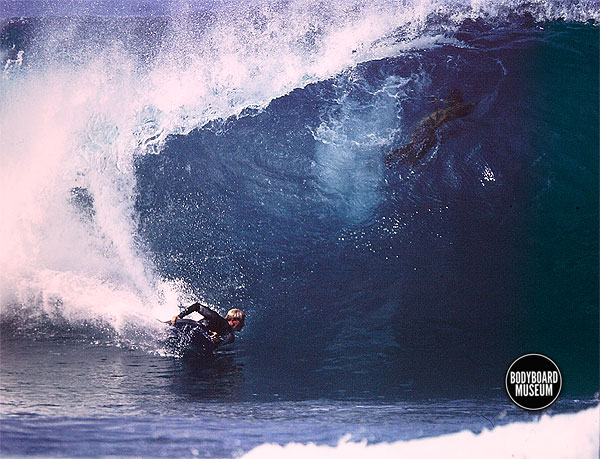 It was Keith Sasaki who first used a wrist rope to help power his dropknee turns. Keith would tug on his  rope during a move to get a full carving turn and effectively throw buckets of spray. It helped make his manoeuvres appear more radical. Photo Brian Bielmann 1990.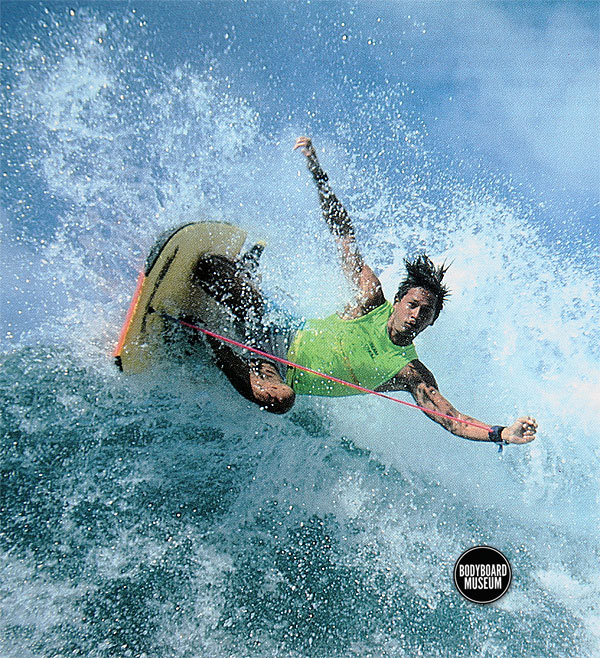 Toby Player may not have won a World Title like his brother Ben but on any given day Toby could often outshine Ben on a regular basis on their daily free surf sessions. Toby and Ben were inseparable growing up and they would push each other constantly. It was this friendly brotherly rivalry that took them both to the top of the sport. Toby at Blackrock late 90s photo Stroh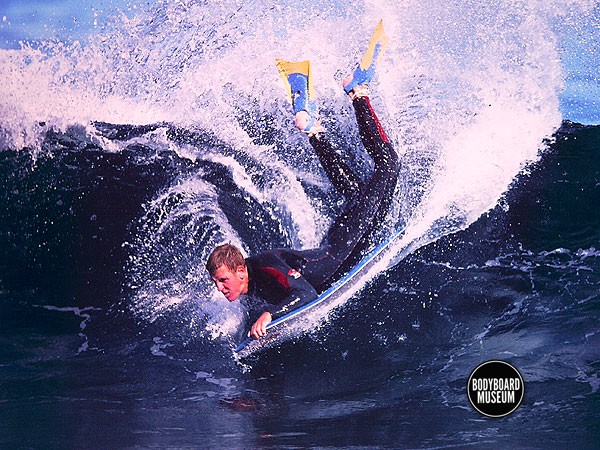 Hawaiian bodyboard princess Shawnee Oide was one of the top competitors of womens bodyboarding in the late 80′s and early 90′s. Shawnee would later become Mrs Aka Lynman. Shawnee at  Manly Photo Stroh 90.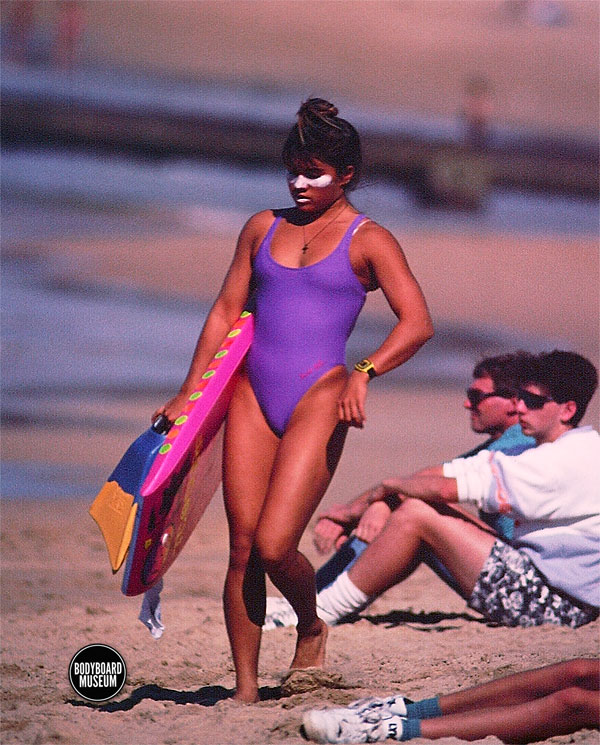 When Ryan Hardy made his first trip to the Northshore there was big expectations for the West Australian bodyboarder. He had been quietly building up a solid reputation at home and now if he wanted continue on the path as a pro bodyboarder he had to prove it on the World stage. Hardballs took to Pipe quickly and by the end of the 95/96 season all fears were laid aside as he had definitely left his mark. Rhino with a Pipe reverse , photo Stroh.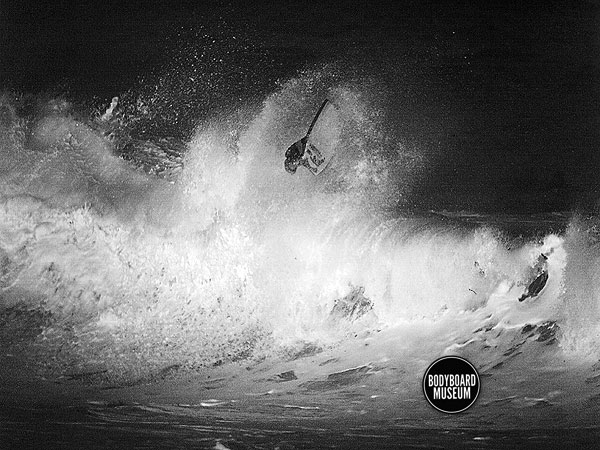 Ocean 1 Wetsuits was one of the first brands to get behind bodyboarders in Aus in the early 90′s. They even produced a suit specially designed for the likes of Doug Robson and Tim Jones featured below. Circa 90′s photo Hoover.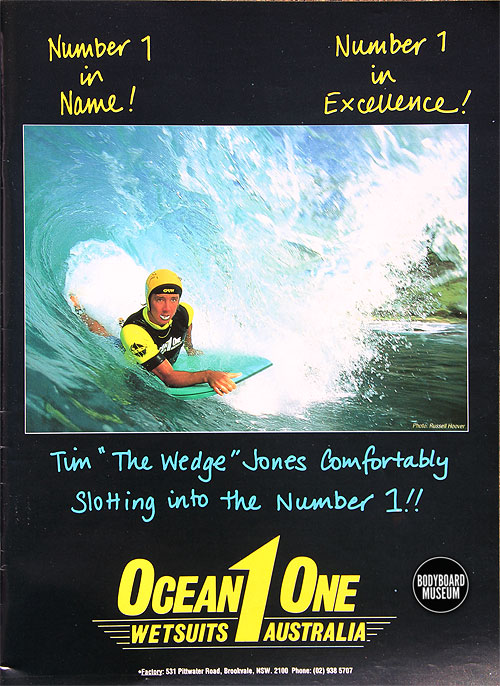 The sport has seen some real characters throughout the years but probably few leave a more lasting impression than the boy from Cronulla affectionately known as Nugget. With Nugget what you see is what you get. As one of the standouts at Shark Island in the 90′s Nuggets name was well known around the bodyboard world. Tales of his adventurers were always doing the rounds. As a bodyboarder Nugget had a wild pedal to the metal approach and would never hold  back. This shot taken in Hawaii at Backdoor Circa 90′s by Chris Stroh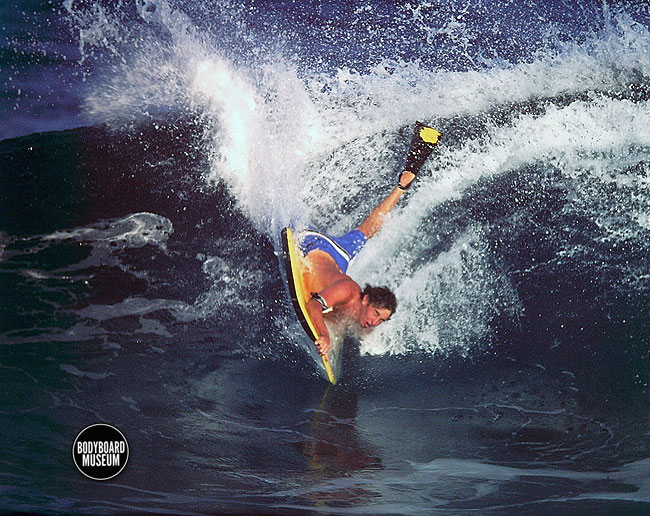 With the rise of bodyboard only stores around the world in the late 90′s it opened up the way for companies to create more pro mo tours for team riders to promote their products. Throughout the 90′s it was a golden age for groms to meet their idols , score autographs and free product. Tours by Americans Mike Stewart, Morey, No Friends, BZ , Roach and Toobs to name just a few drew big crowds in Australia as they toured up and down the coast. Below the Custom X team from the US drops into Emerald at Cronulla for a pro mo.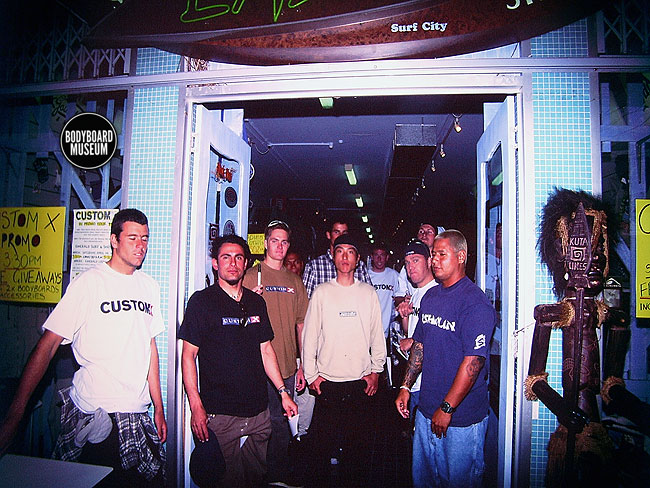 This is the symbol  of a revolution. The first No Friends logo started a movement that began in 1998 and lasted a decade. The NF brand changed the whole dynamics of  the sport by inventing classy vids, cool clothes and with the best team in the sport at the time the best progressive riding. The name itself represented a break away from standup surfings longtime monopoly to create a self sufficient industry that stood alone.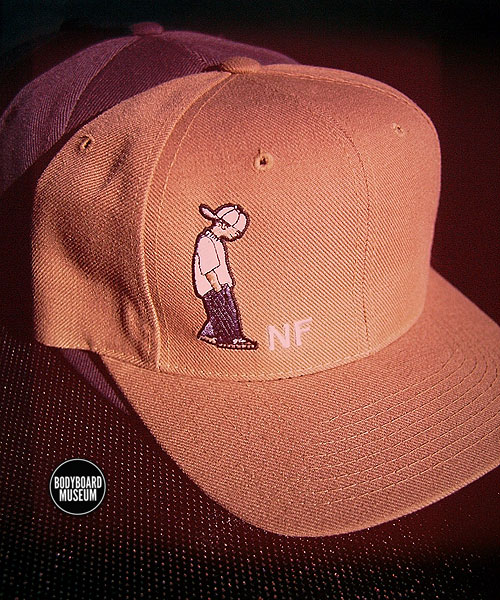 Known as Bullet or Macca young Steve MacKenzie from Maroubra was for many years around the late 80′s and early 90′s the top dog of Aussie bodyboarding. With a laid back quiet nature and never a bad word said about anyone  Macca was a well respected amongst his peers for his clean style and text book moves. His career peaked in 1997 when he won the Pipe Contest in huge swells. Riptide cover Feb '92.