HISTORY
Posted: September 12, 2012 at 1:47 pm
Probably the most versatile bodyboarder the sport has ever seen. Kainoa could charge the biggest waves both prone and dropknee, he could tear apart small waves unleashing the latest new school DK moves and be a World Title contender pushing Mike Stewart for top honours. This shot taken at Rocky Point around 1990 by Ted Grambeau .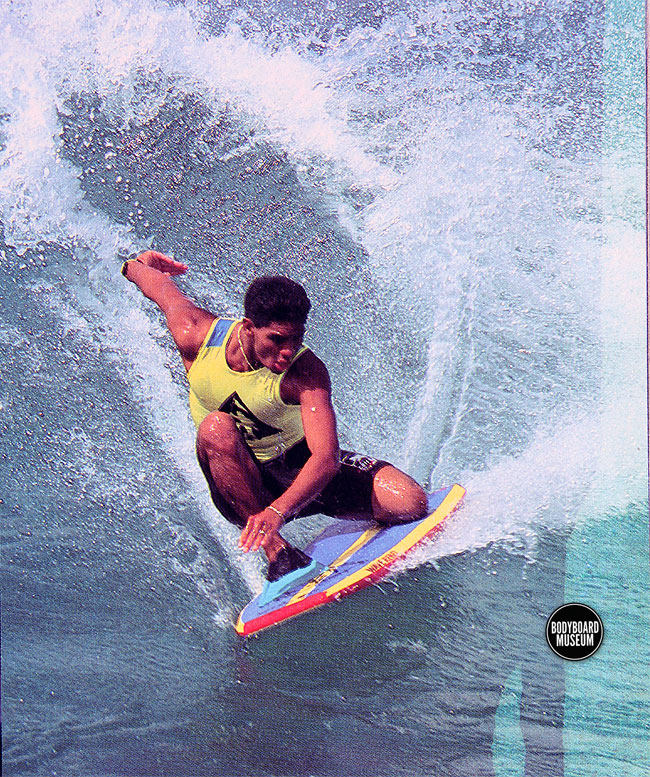 Posted: September 12, 2012 at 1:42 pm
Around 1998 passionate bodyboarders Mick and Karina opened up the first bodyboard only dedicated shop at Narrabeen. At the time it was a bold move setting up a risky buisness  in one of Standup Surfings most core heartlands. The shop was an instant success and ever since  it continues to be a market leader catering for every whim any bodyboarder desires. BSC started a chain reaction with other stores following in all parts of Australia.