HISTORY
Posted: July 29, 2012 at 3:32 pm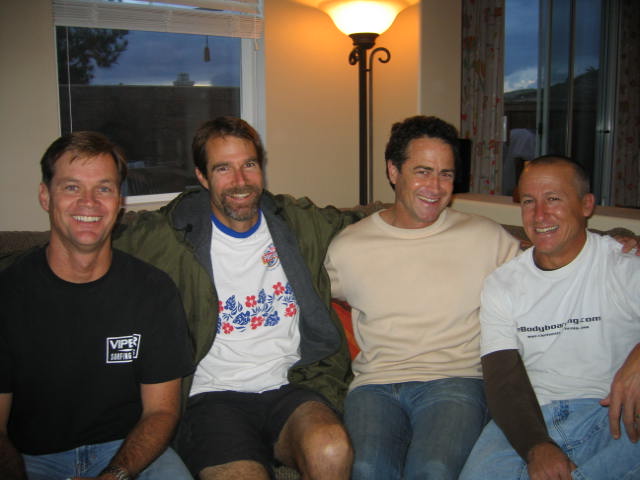 JP Patterson was one of the original Sandy Beach Crew. He was the sports first Pro Bodyboarder and he won the first Pro Bodyboarding Competition  held at Pipe. We caught up with JP to see what he has been getting up to lately…. from left to right….JP, Pat Caldwell, Tom Boyle and Jay Reale.
Q.Do you still ride.
JP…On occasion… Not enough. Old, fat & lazy… (Just ask my wife!)
Q…What do you do for work these days.
JP……Independent Sales Rep/Agent (Self employed)
1. Viper Fins (I've been with Vipers since 1980 less a short time while I was wearing Scott Fins)
2. Doyle Surfboards and SUP's And I'm also a Handiman & House Manager (Babysitter) for Million dollar vacation homes with owners out of state.