HISTORY
Posted: April 18, 2011 at 8:34 pm
Here's Jonsey trying to kill himself  out at Waimea Shorey a session that earned the Terrigal bodyboarder worldwide coverage. Pic Hoover.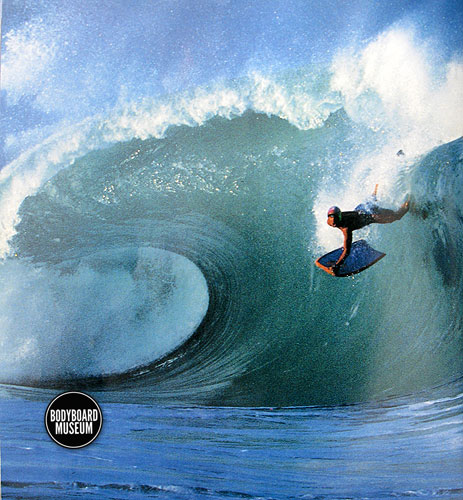 Posted: February 15, 2011 at 6:28 pm
This cover sequence documented the Day that Tim Jones gained worldwide coverage for bodyboarding. It was Jan '93 when  he paddled out early and charged The Shorey on his own for around 30 minutes before anyone else ventured out. He took the drop into several impossible freefall cathedral sized tubes and it was all captured on film by a multitude of cameras. This was pre -tow in and at the time it was one of the gutsiest big wave performances ever seen. Tim Jones  became overnight one of the most recognised names in bodyboarding. Seq was by Russell Hoover.