HISTORY
Posted: April 18, 2011 at 8:39 pm
Nice clean air from Avalons Tully Beevor , fresh face standout in Hawaii '95.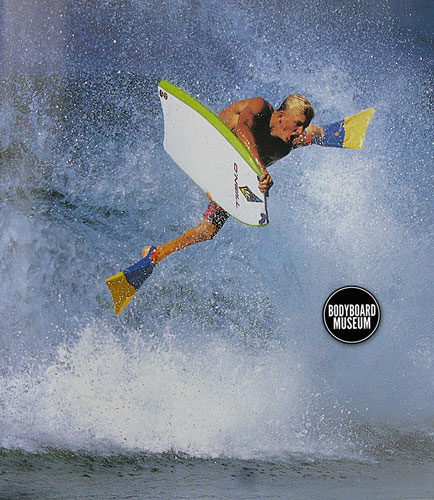 Here's Jonsey trying to kill himself  out at Waimea Shorey a session that earned the Terrigal bodyboarder worldwide coverage. Pic Hoover.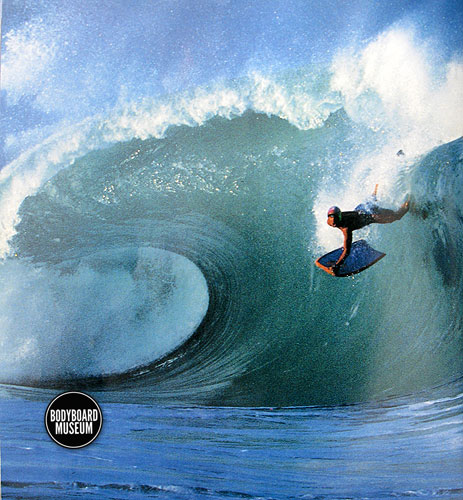 From Chris Bystrom and Derek Hoffman this slick production came out in the early 90′s featuring, Stewart, Eppo, Danny Kim , Hauoli Reeves, Fred Booth and the rest of the top pro's from that era.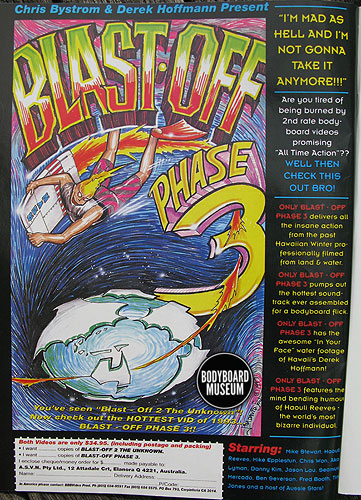 Eppo known mostly for his aerial approach to wave riding was also a compentent tube rider. Eppo scored the cover of Aussie Bodyboarder Mag pulling into this blue Hawaiian Pipe pit in '95. Photo Frank.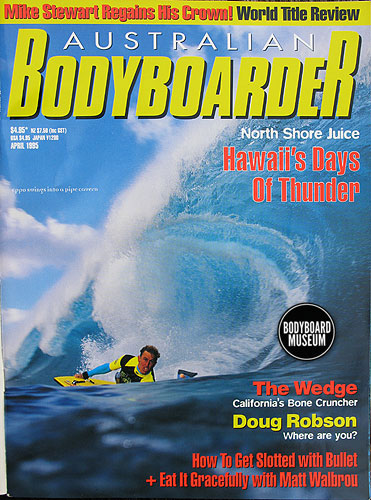 Newcastle bodyboarder Will Black was one of the best to come out of the Steel City during the 90′s. Sponsored by HB Bodyboarders, Will featured regulariy in there advertisements.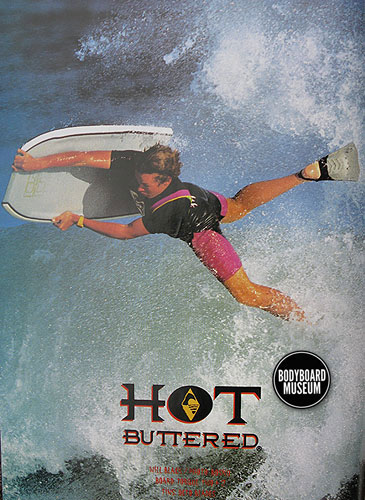 Early Manta Stinger board with vinyl deck. Circa late 80′s. Stroh Collection.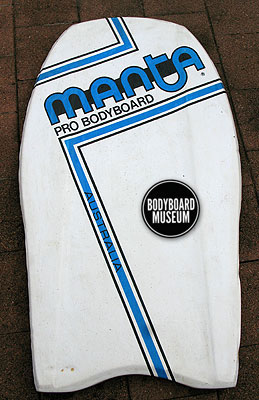 Charger was the first bodyboader to push the boundaries at The Box and other heavy wave locations in West Oz. Gene is the older brother of Ryan and it was the Charger who pushed Rhino in the early days. Box wave photo that appereared in Aussie Bodyboarder Mag by Morris.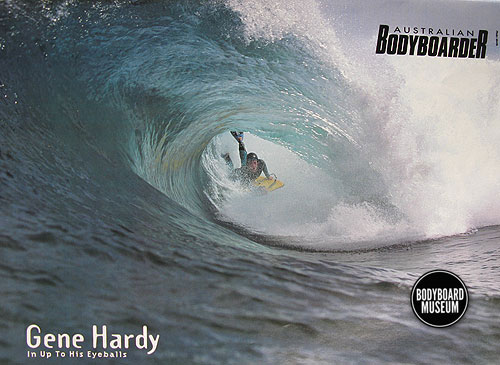 Carving cutty by Matt Percy, Hawaii mid 90′s.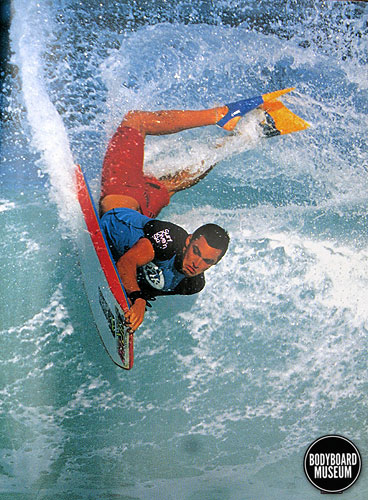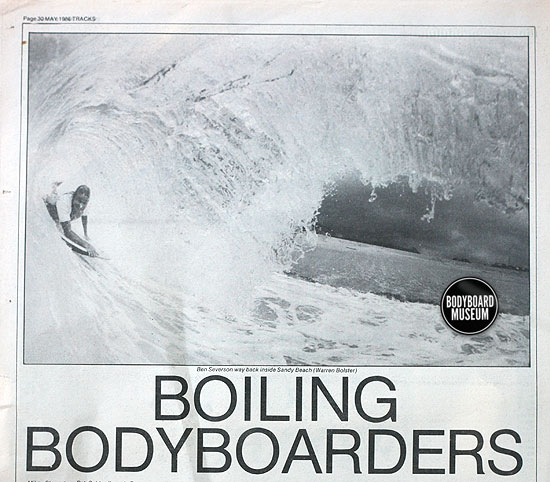 Sevo slotted on the Westside for an article titled Boiling Bodyboarders in '86 photo Bolster.
French bodyboard star Stephane Sisco was a major player on the European contest scene during the early 90′s. Here Sisco gets launched in Reunion Island.