HISTORY
Posted: March 20, 2012 at 3:07 pm
Pat  stylish as ever busts out the Praying Mantis move on a fun size day on the far South Coast around '90 photo Stroh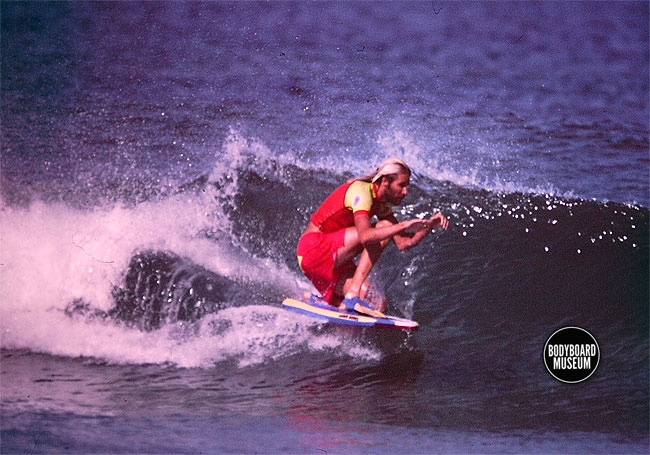 When Ross Hawke released his custom model with Manta Bodyboards it was the first Aussie signature bodyboard to hit the Australian market. Photo Stroh '90.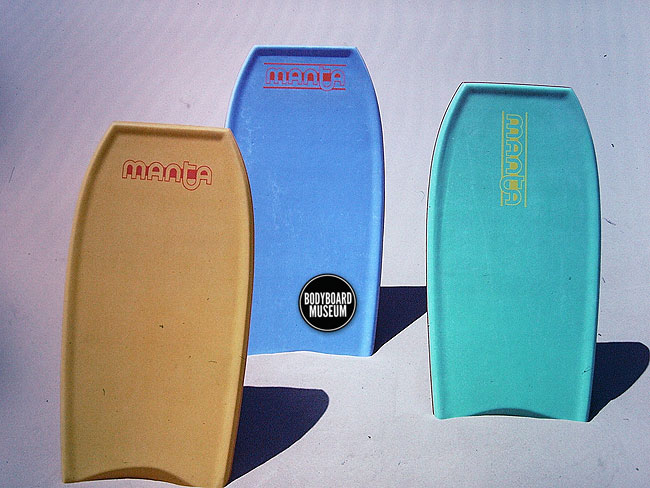 This pic of Ronk was taken near Forster on the mid north coast of Australia around '92 when the Hawaiian bodyboarder  made his first appearence in OZ. Check out this typical  crocodile hunter style burger he's about to devour photo Stroh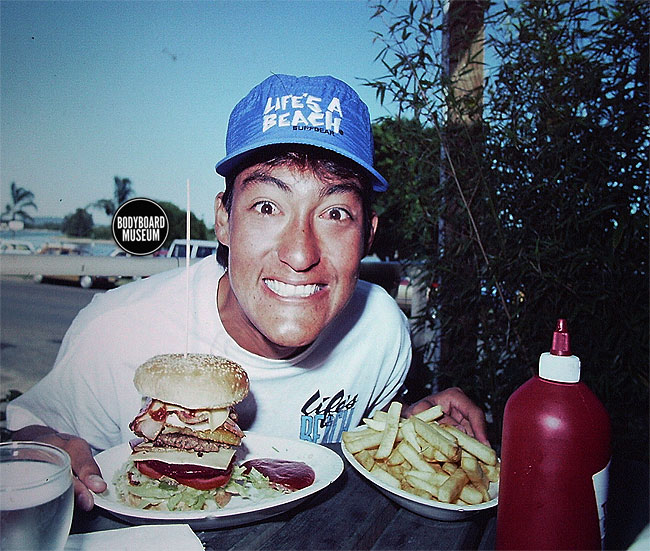 When I first met Eppo  he was full of hyper active energy. Eppo hated school so to make up for his lack of education he would love playing tricks and performing stunts to get attention.  When he discovered bodyboarding he put his physical skills to good use and with launch-able waves in his own backyard he redefined what could be achieved on a bodyboard. The original air pioneer gets freaky in Hawaii…photo Chris Stroh mid 90′s.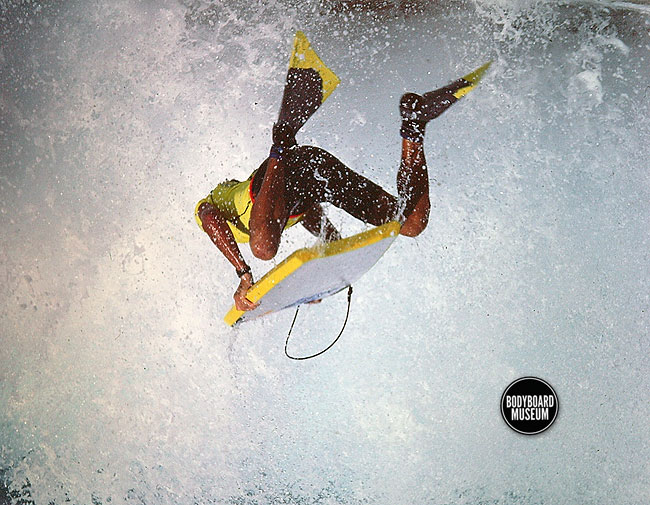 As a surf photographer I first met Dougy Robson around the late  80′s at a training/ photo session for the Aussie surf team heading to the world titles. Dougy was the only bodyboarder and the new hot kid who was super amped to shoot photos. After that first meeting he got hold of my phone number and for the next few years we started shooting photos almost daily. Dougy introduced me to hardcore bodyboarding and to all the other top bodyboarders. Soon I was spending more time shooting Dougy and his mates than I was shooting the standups which didn't go down well with many of my old surfing friends. Dougy was super passionate about the fledgling sport and he dragged me along in his enthusiasm. It was his persistence that got me involved. Without his constantly pushing  I doubt I would have ever gone down that path. It was a shame his career was cut short with a heavy wipeout before he reached his full potential. Below Dougy King of The Island takes a left Photo Stroh early 90′s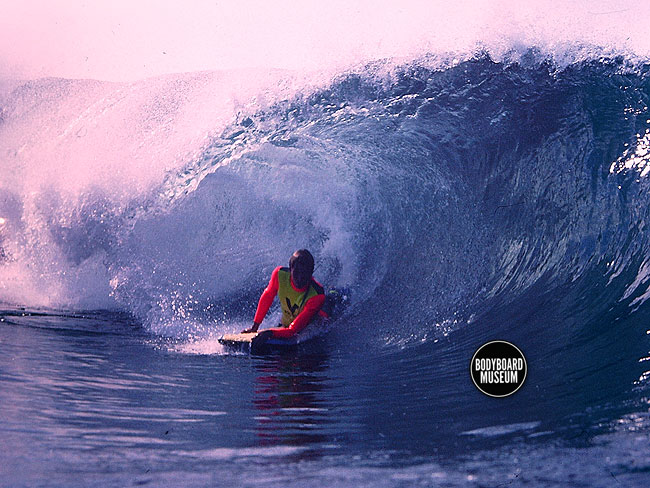 The mid North Coast area of NSW has produced many great bodyboarding talents over the years. The beaches around Port Macquarie and Forster have produced stars like Eppo, The Murray Brothers, Kingy, Thorto, Banno, Mason Rose, Sam Bennett and Toddy De Graaf to name just a few. Troy De Coque in the early to mid 90′s from Forster was another who made a name for himself with his DK and prone moves. Below Troy showing his diversity at Bulls Paddock photo Stroh '92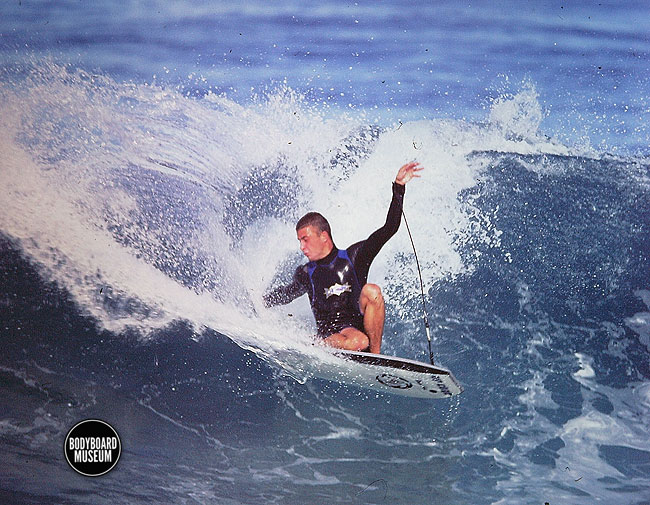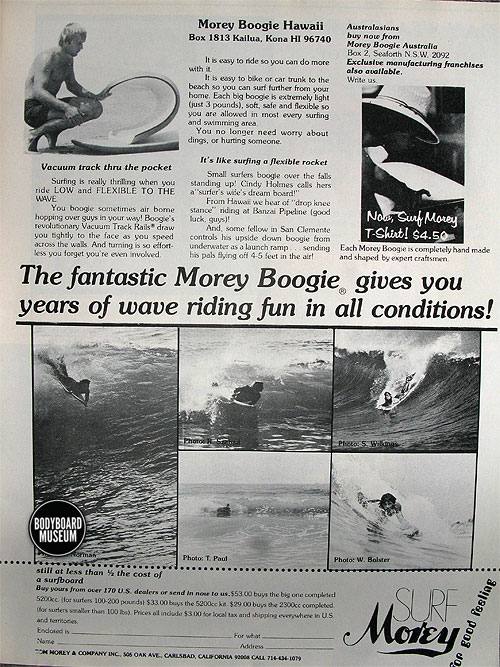 When Hawaiian Jeff Hubbard burst onto the scene in the early 90′s the sport of Bodyboarding would never be the same again. Hubb took aerial moves to a new level of high performance with a emphasis on going big. Suddenly Hubb was breaking boundaries and creating new moves that had never been performed. Pic below Hubb shadow dancing at Pipe late 90′s photo Chris Stroh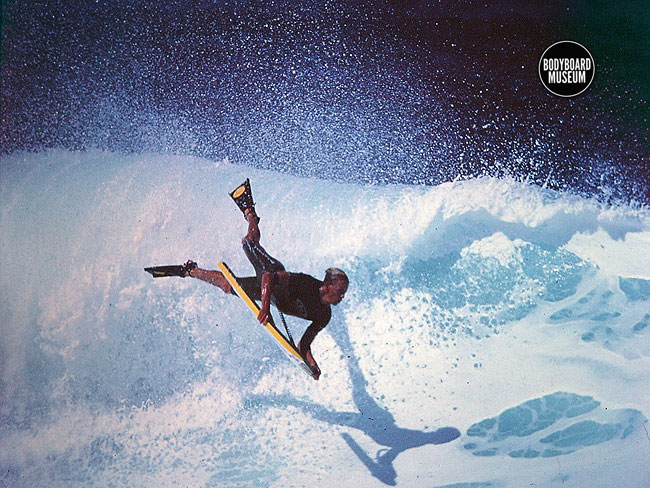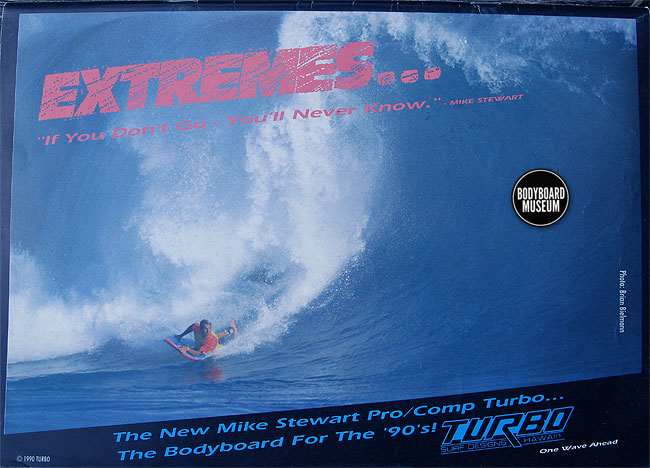 Cronulla's infamous Skid Kids seen in the picture below were sometimes Contest directors nightmares. Here's Riscole, Dougy Robson, Nugget, Brett Young, Wingnut and Matt Percy forming a tunnel for a Brazillian Competitor at the 1990 Pro Am at Manly. The Cronulla Boys were at war with the officials of the ABA around this time and were  loudly making a stand about contests being held at small wave venues where spinning to win to the beach in 1ft waves won you a place at Pipeline . Through their early protests it started a chain reaction of similar thought over the coming years which eventually lead to the first Shark Island Challenge and Contests worldwide being held at premier wave locations like The Box,  Reunion Island and El Fronton today.