HISTORY
Posted: May 9, 2012 at 9:45 am
Shark Island has produced plenty of top class locals over the years. Names like Chaz McCall, Doug Robson, Brett Young, Matt Percy, Nugget, Ballard, Rissole, Lester and John Showell have all made their mark on this incredible wave that seems made for bodyboarders. Below Wazza Feinbeer is another of the Island crew who neglected his own personal safety to ride this incredible barrel. Wazza approach was fearless and in his prime he was  prepared to pay the ultimate sacrifice to get heavily barrelled. Below Wazza with his unique canoe helmet photo by Stroh '89.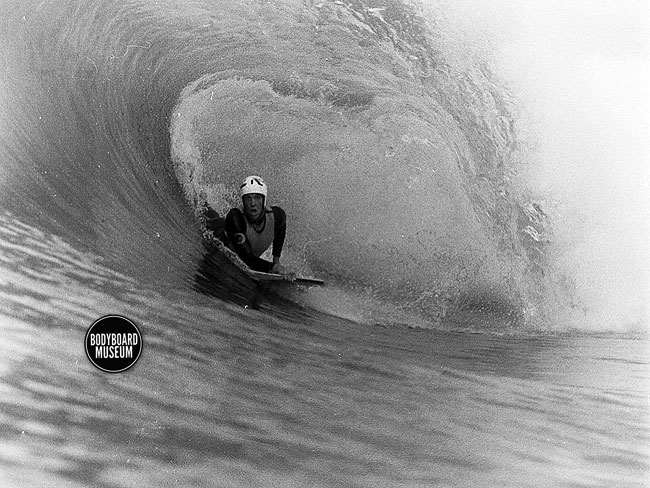 Posted: May 9, 2012 at 9:36 am
Some say that as a grommet Bal showed all the signs as a future prospect  in standup surfing. Once the bodyboard bug bit he traded in his surfboard and quickly made a name for himself as the king of Aussie Dropknee throughout the 90′s. Below Dave dissects a wave at The Wall at Cronulla around '89 photo Stroh.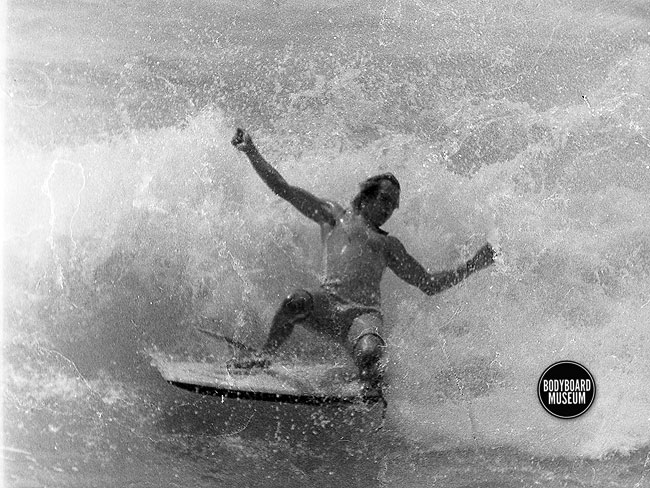 Posted: May 9, 2012 at 9:28 am
When bodyboarding went viral in Australia in the mid 80′s , the young Cronulla bodyboarders had a clear advantage over everyone else in the land of Oz by concentrating on their  big wave skills. With waves like Shark Island , The Point and Voodoo in their backyard they adapted to powerful waves early in their careers and made a huge impact on sport both locally and internationally. Below Brett Young lines up a heavy drop at Cronulla Point around '88.Photo Chris Stroh.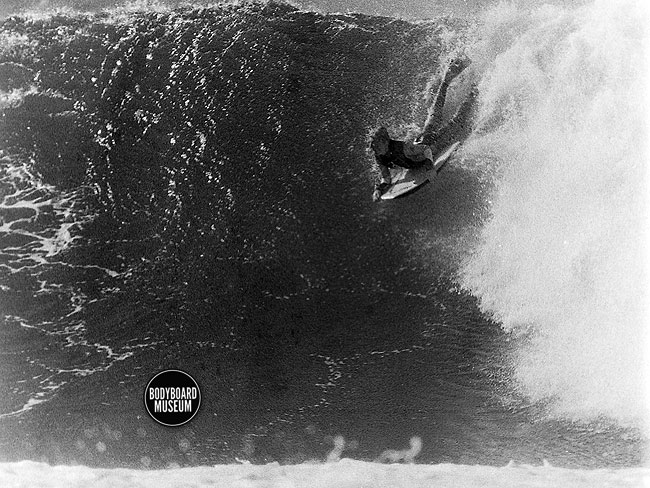 Posted: May 9, 2012 at 9:19 am
In the late 80′s Dougy Robson was the name on everyones lips in Australia. He was charging Shark Island and winning all the local comps. Photo Stroh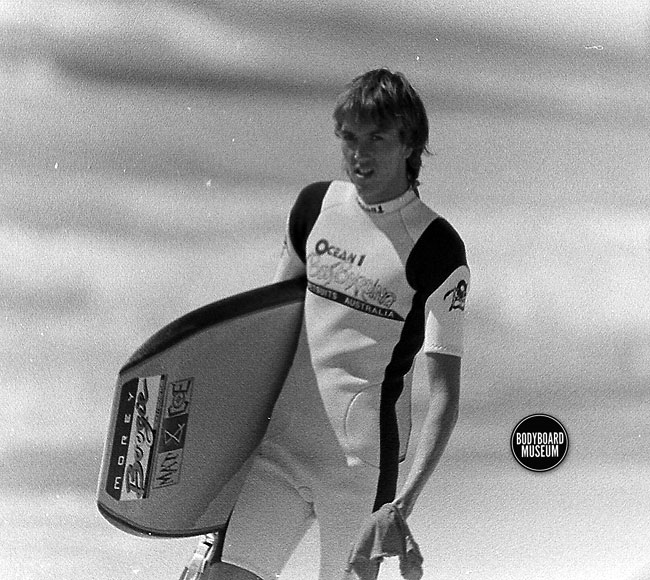 Posted: May 9, 2012 at 9:17 am
Shot of Mike Stewart surfing Guilotines in the late 80′s while he was touring and competing in Oz. Riding for Gotcha  on his blue turbo  he was at his stylish best. Unfortunately we had to cut the photo session short to get Mike to a shop promo. Photo Chris Stroh