HISTORY
Posted: July 12, 2012 at 12:32 pm
Adam Mac was one of the standout bodyboarders from Queensland throughout the 90′s. A regular barrel master when the Gold Coast Points were firing or a air specialist in the D Bah A Frames. Adam had a respectable contest portfolio but kept it mostly amateur level and never chased the  Pro Tour dream. Photo Stroh surfing D Bah mid 90′s.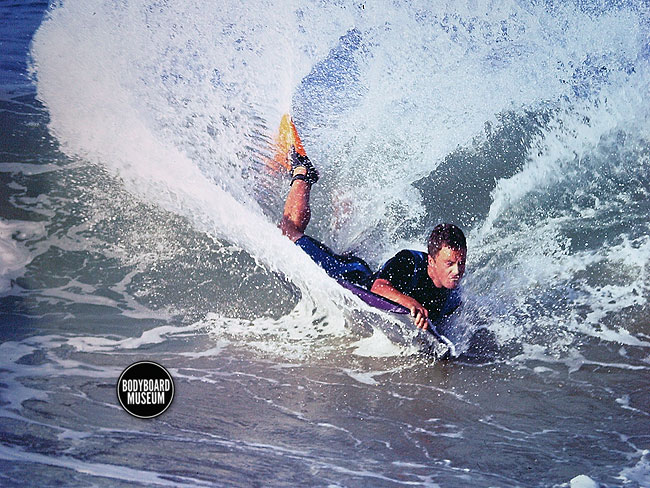 Pikers Hole was first surfed on mats and kneelos in the 70′s but it wasn't until the early 90′s after years of going unridden that Wazza Feinbeer rode it by himself on his bodyboard with his brother Steve Austin. Wazza was the first bodyboarder and for years had the spot to himself. In early 2000′s word got out about the world class slabbing beast of a wave that rivals the heaviest barrels around. It was the beginning of the end for many years after surfers from Maroubra claimed the spot and renamed it Ours. Lately the Bra Boys have relented to a degree their violent stance and bodyboarders are now sneaking back in the lineup. The beast unleashes photo CSP.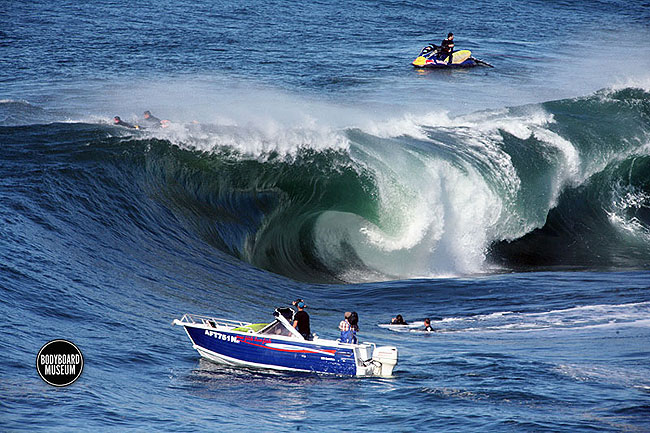 Apart from being one of Shark Islands longest standouts Christian Ricco also known as Rissole first came to attention as one of the Skid Kids from Cronulla. His scene in Underground Tapes 1 where he reveals what its like to be apart of the Island crew is legendary. Here Rissole gets up to some mischief in 1990 with a bit of body art. Photo Stroh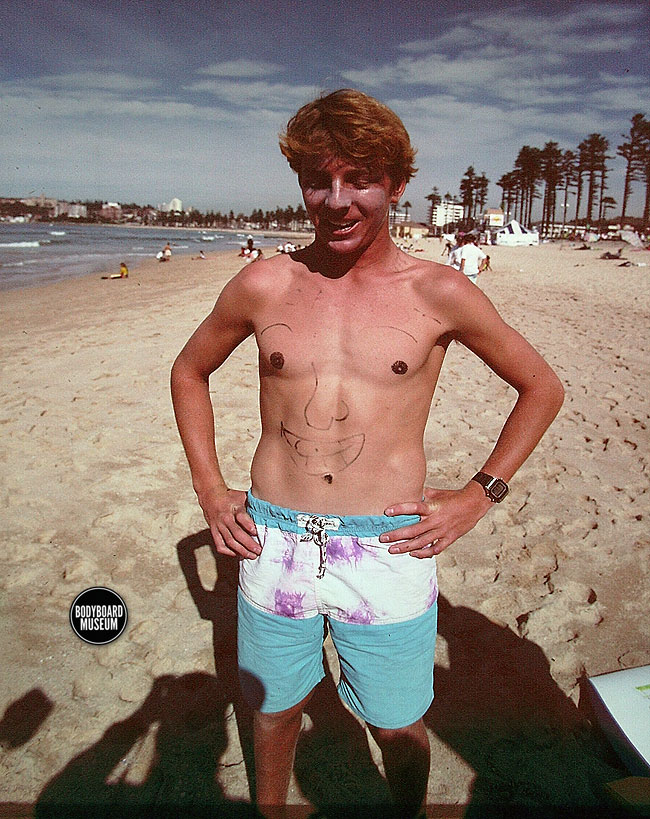 Mez began his career in bodyboarding manufacturing in New Zealand working for  Rick  Broderson who was producing Morey , HB, O&E and assorted other brands. From here the rugby loving Kiwi moved to the Central Coast of Sydney where he worked for Toobs and Rheopaipo. A stint in America working for Buzz  at Custom X gave him the skill and confidence to bust out on his own.Today Mez is the driving force for Versus and Nick Mezritz Designs and is at the forefront of new manufacturing materials and future shapes. Photo Mez hard at work pic Stroh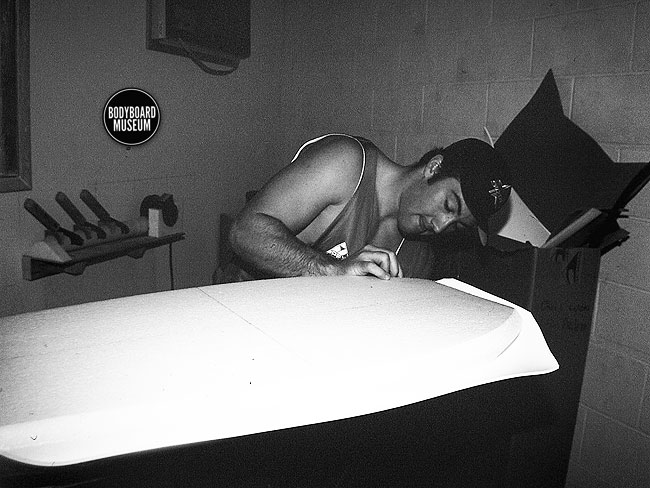 In the 90′s one of the most publicised bodyboard photographers was Joseph Libby. The Hawaiian lensman was coming up with the shots of all the young Hawaiians including Aka, Fred Booth, Kainoa, A.J and the rest of the local crew of rippers. Libby was also behind the all Dropknee video Fumanchu which is still regarded as a classic even today.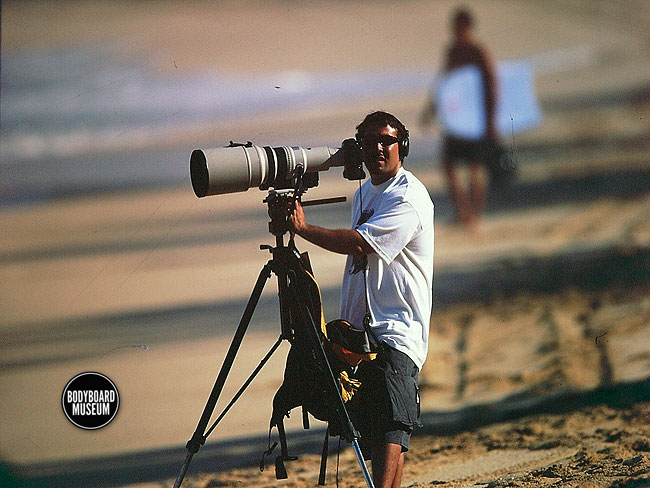 Around the late 80′s Josh Murphy was the standout bodyboarder in Victoria. He was winning countless local events, State titles and made his presence felt in the Aussie Titles. The pic below of Josh was taken in '89 competing in the  Pro Am at Manly by Chris Stroh.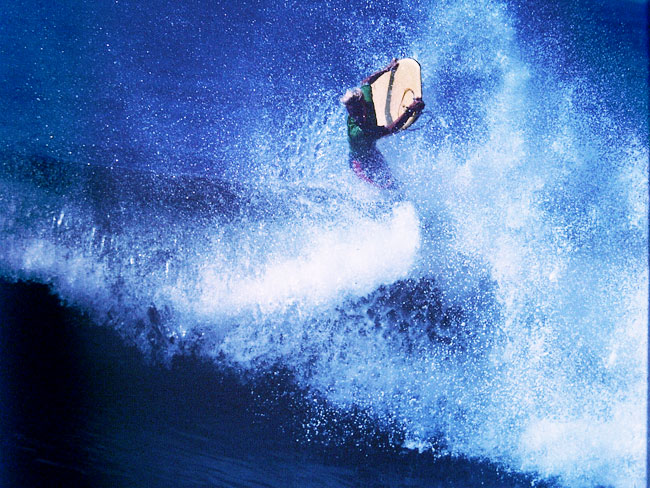 When Team Manta embarked on a tour of Australias most southern Island they had no idea what to expect. Ross Hawke and Wingnut were the first two Pro riders to venture down to the Apple Isle and were blown away by the quality untapped bodyboarding waves that greeted them. Plus the dedicated local crew, a few even surfed in the icy waters without wetsuits. This shot Wingnut and The Hellman watch as huge swells pound the rugged Tassie coasline. Photo Stroh '90