HISTORY
Posted: August 16, 2017 at 11:15 am
Pat Caldwell at the first Pipeline contest 1980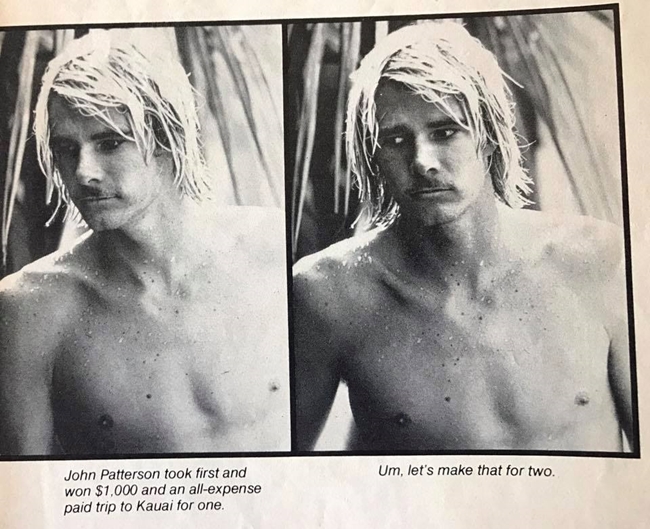 Circa 90s, Roach tears apart Pipeline in Hawaii during the annual Morey Boogie comp. Photo Stroh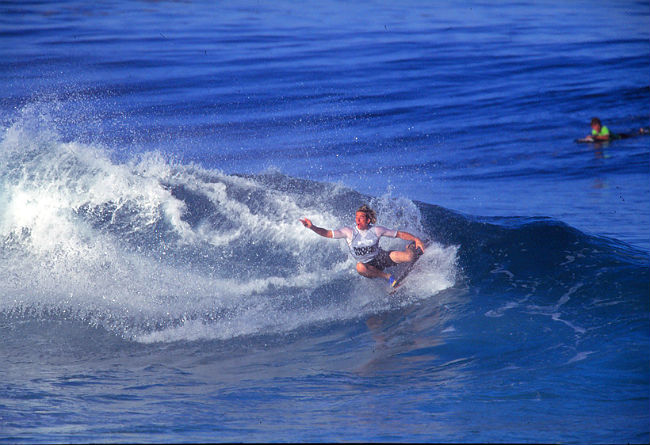 Ben Severson competing in the ABA comps at Manly Beach '89 photo Stroh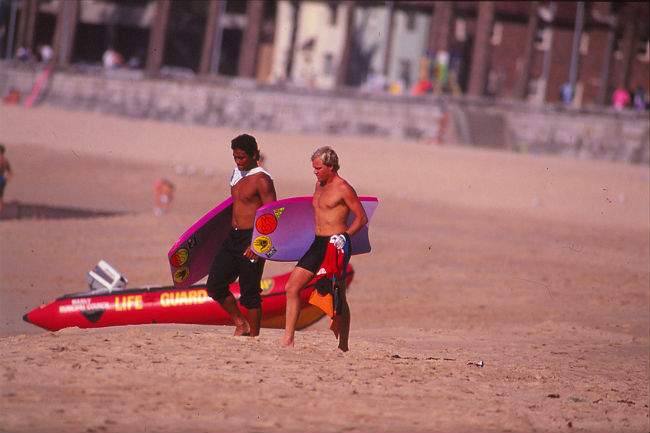 From Tahiti Matt Walbrou made a huge impact on the bodyboard scene in Hawaii especially at Pipeline where Matts go for it on the biggest and wildest days earned him respect in the lineup. This shot taken during the 1994 Morey Boogie World Title event by Stroh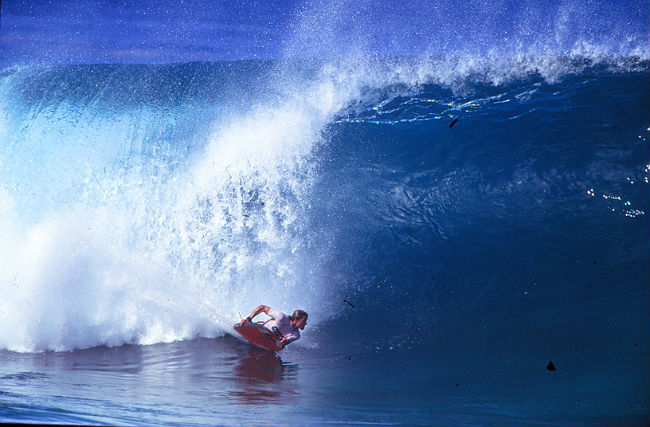 From left to right ?, second is the late Ron Adams from California,Daniel Kaimi from Hawaii, ?, Dean Marzol from Hawaii and Aussie Evan Penglis.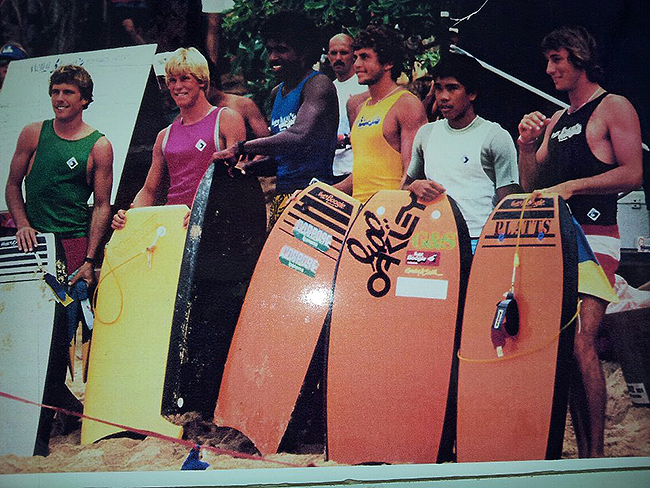 The first SIC in 1997 was a special occasion, with the entire judging panel and competitors watched the event from a 50ft boat parked in the channel. When refreshments got low Waz, The Skull and The Pulsator came to the rescue photo Stroh.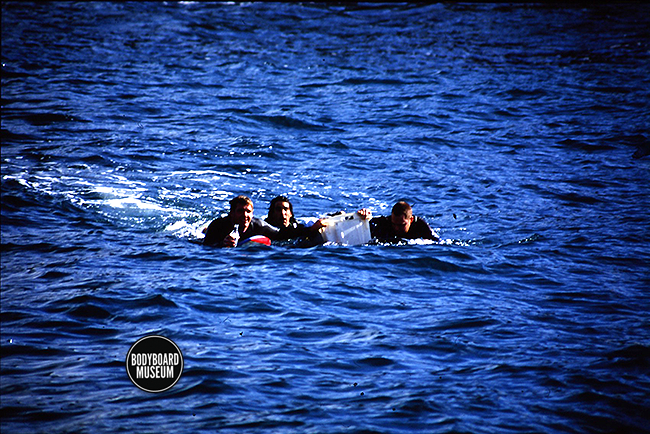 Celebrating the final heat at Pipe 2001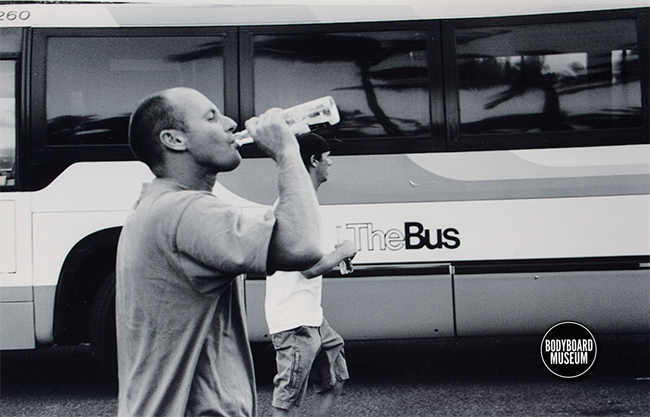 The Contest arena looking all time for The Comp.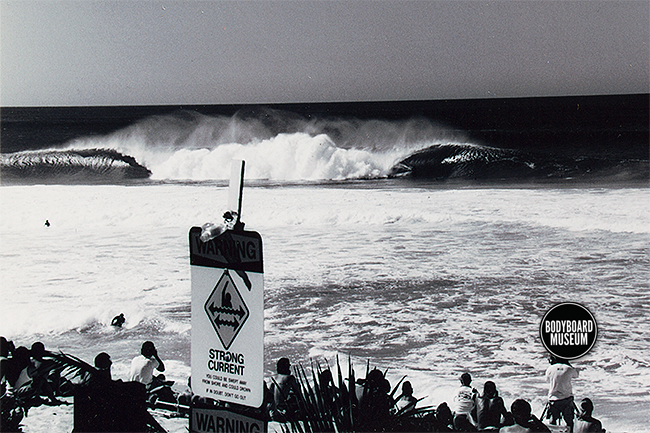 In the late 80′s the best of Australia's bodyboarding talent would meet annually for the National and Aussie Titles to battle it out for top honors at Manly Beach. While the soft beach break waves wernt overly constructive for great riding, the events did prove helpful for bringing together the tribe in one place and forming bonds between the riders. Photos Chris Stroh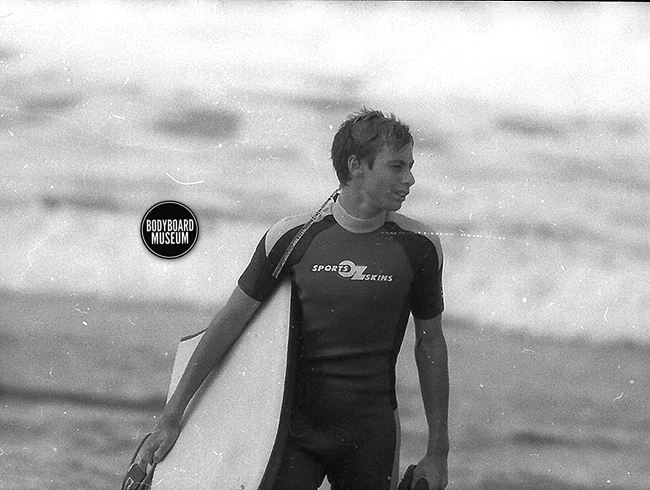 Rising star Steve Bullet MacKenzie from Maroubra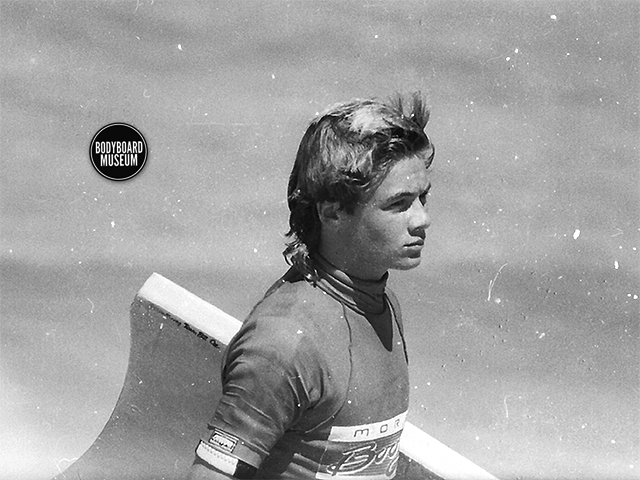 Port MacQuaries Adam Murray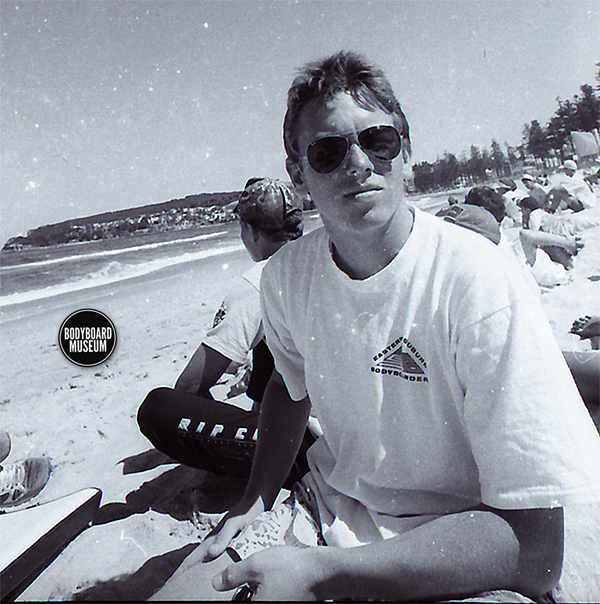 Ross Hellman Hawke top open division and International competitor from Maroubra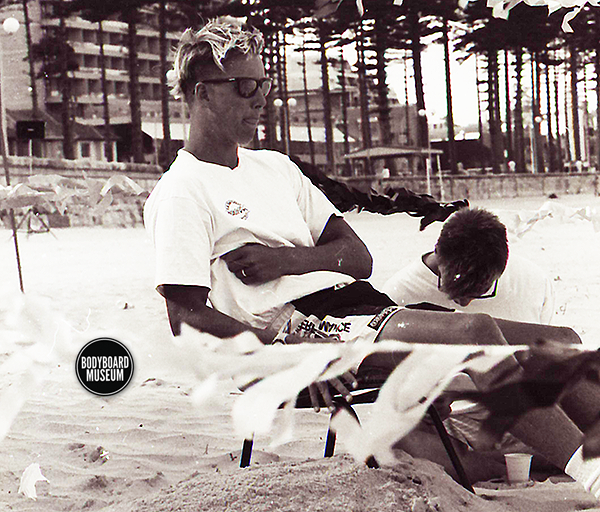 Central Coasts Tim Jones