HISTORY
Posted: May 1, 2011 at 6:04 pm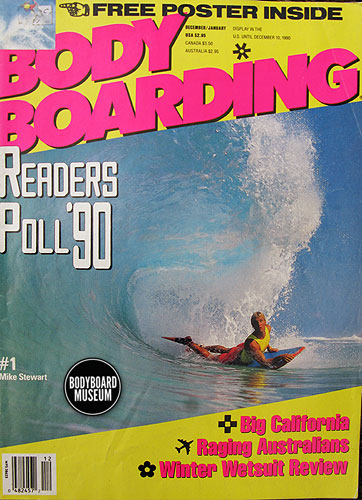 Mike Stewart pulls in on the cover of Bodyboarding Mag Dec/Jan issue 1990 and wins the Readers Poll once again.
When Eppo busted out his big aerial moves his wide bow leg stance which he claimed helped cushion his landing earnt the knickname frog airs. When you regularily got as high as Eppo you need all the help you can get to achieve those injury free smooth landings. This flight pic was taken at D Bah in Queensland by Chris Stroh mid 90′s.
The Aussie Rush Magazine featured below which was on sale  in the later half of the 90′s came with a free vid. Thats Wingnut who scored the cover.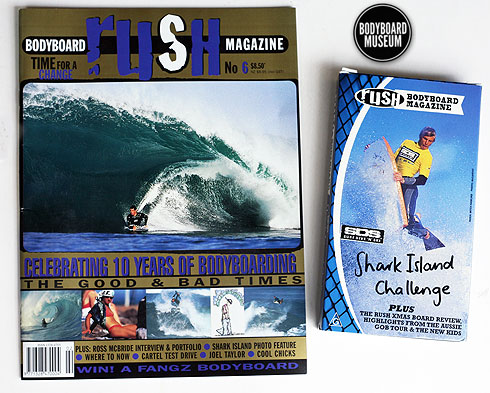 French bodyboarder David Legley taken far too soon along with Matt Walbrou who were tragically killed in a car accident while heading to a contest.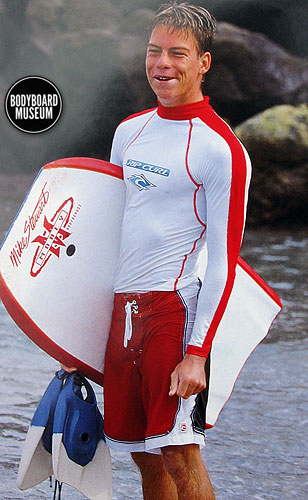 San Diego's Kai Meyer scores the cover of Bodyboarding Magazine early 90′s.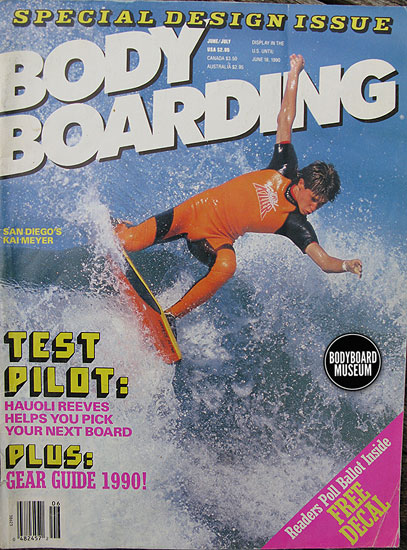 Ben Severson riding for BZ in the early 90′s pic by Hank.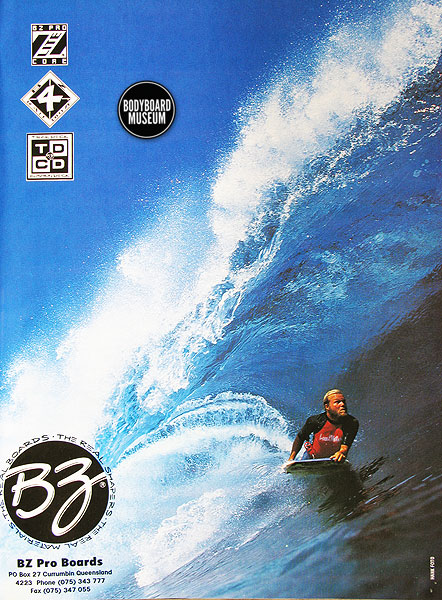 Steve Mackenzie was well known for his tube riding skills but when the opportunies arised he could bust big as well. Backdoor forward air around '93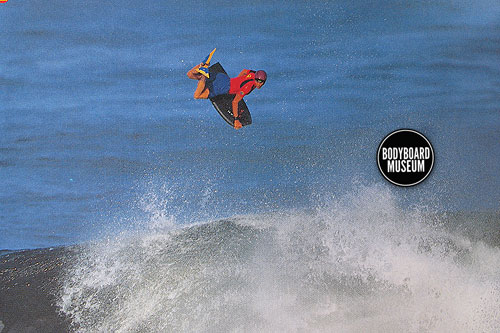 Standup pioneer Danny Kim getting vertical on his finless boogie early 90′s.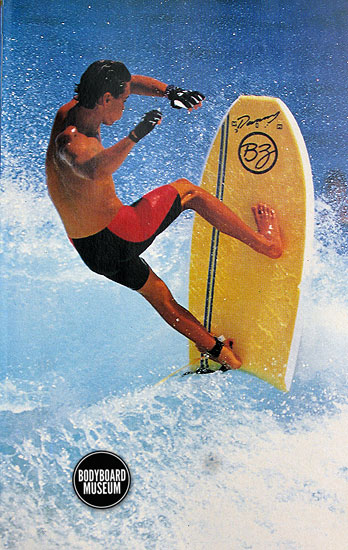 Paul Roach demonstrating the meanest wave gouge in bodyboarding scores the Bodyboarding Mag cover in '91.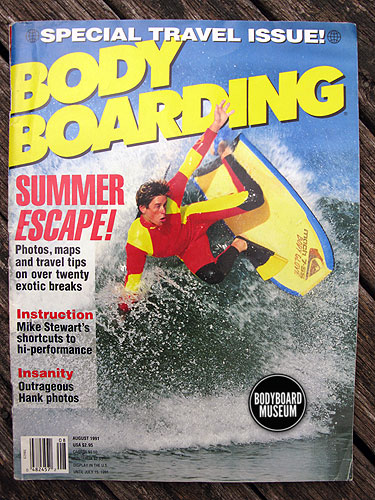 Part of the Underground Tapes video series of the 90′s, now a collectors item this Wave Slaves advertisement features a Roach DK air sequence from the video.