HISTORY
Posted: March 22, 2011 at 9:02 pm
The young kid from Durban in South Africa who had a mouth full of metal and a head of white hair took the bodyboarding world by surprise when he rocked up on the Northshore in the late 90′s and took it apart. In the space of a few years Botha had 2 back to back world titles and was the youngest rider to ever achieve such a feat. Dre has since turned into one of the sports true enigmatic characters who chargers hard and lives to get barrelled.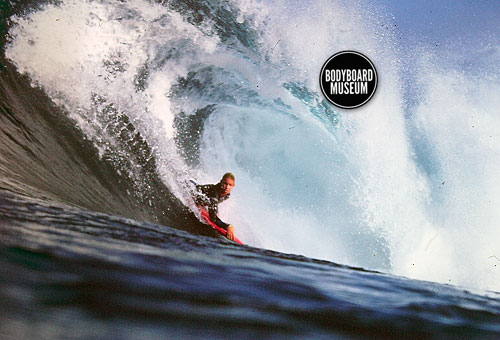 Posted: January 1, 2011 at 12:42 pm
In the late 90′s South African born Andre Botha dominated at Pipe. Along with Stewart, Kainoa, Tamega and a handful of  others, Dre could be counted on to take off on the biggest , gnarliest and most deadly barrels that Pipe could muster up. Dre was fearless and it was this attitude and his rare ability that saw him become the youngest bodyboarder to win not one but two World Titles. Taming the beast photo below by Stroh late 90′s.