HISTORY
Posted: July 24, 2014 at 10:45 am
Aussie DK star Dave Ballard mid 90′s Seq Stroh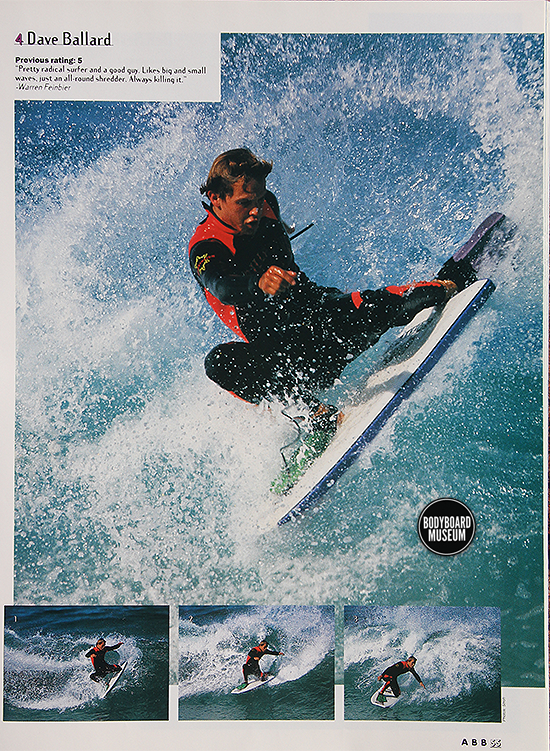 One of the stars from the '92 Underground Tapes 2 film  "Waves From Hell" , Dave Ballards riding played a big part in the success of the movie. Photos Stroh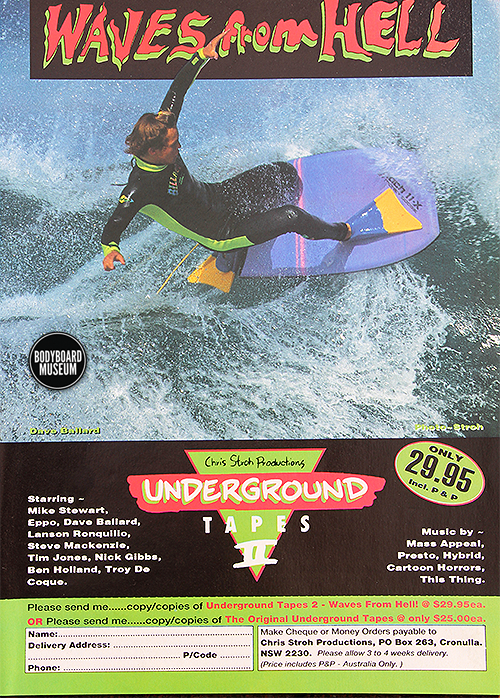 Aussie Bodyboarding legends came from near and far to celebrate Dave Ballards 40th birthday at Woonoona on Easter Saturday. Revelers included Evan Penglis, Ross Hawke, Macca, Doug Robson, Eppo, Mark Fordham, Rissole, Wingnut and many more. Bal in the red T shirt spent Easter Friday at pumping Shark Island one of the best days of the year so far.Photo courtesy Fordy.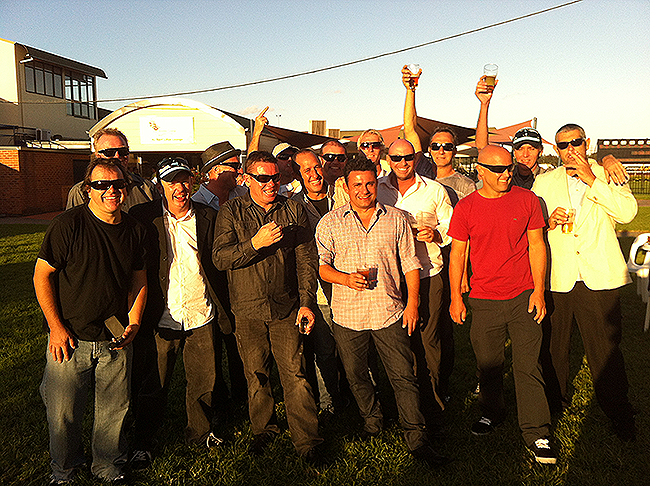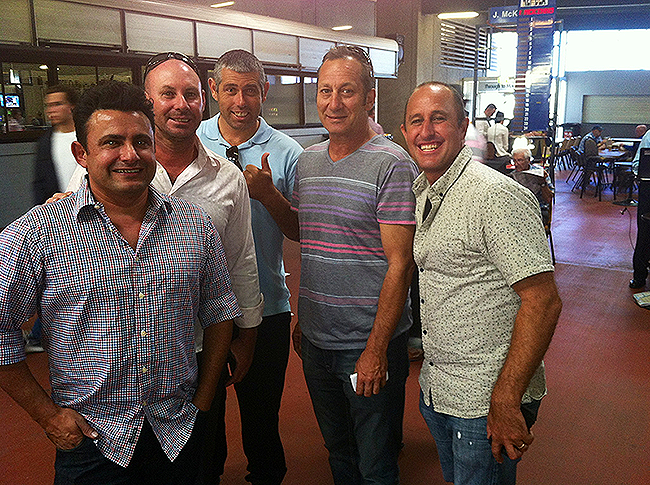 Above Fordy, Macca, Wingo, Evan and Eppo.
Dave Ballard grew up surfing The Alley at North Cronulla a regular left handed rip bowl its where he honed his powerful Dropknee style. This shot Garie Beach 90′s photo Stroh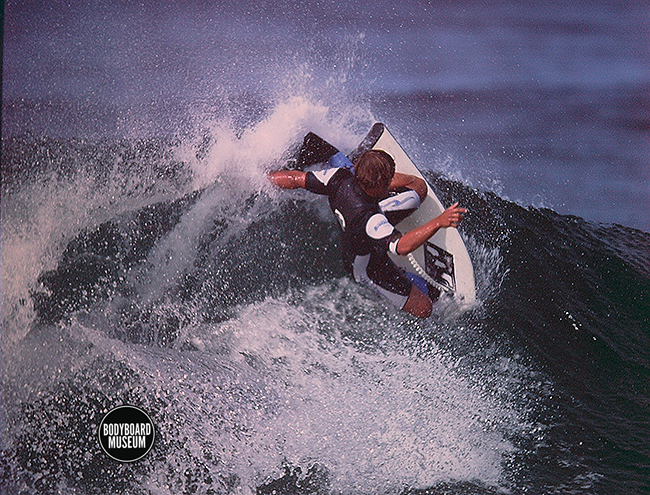 Dave Ballard by the age of 16 was already hands down the number one Dropknee rider in Australia. Photo Stroh 1990.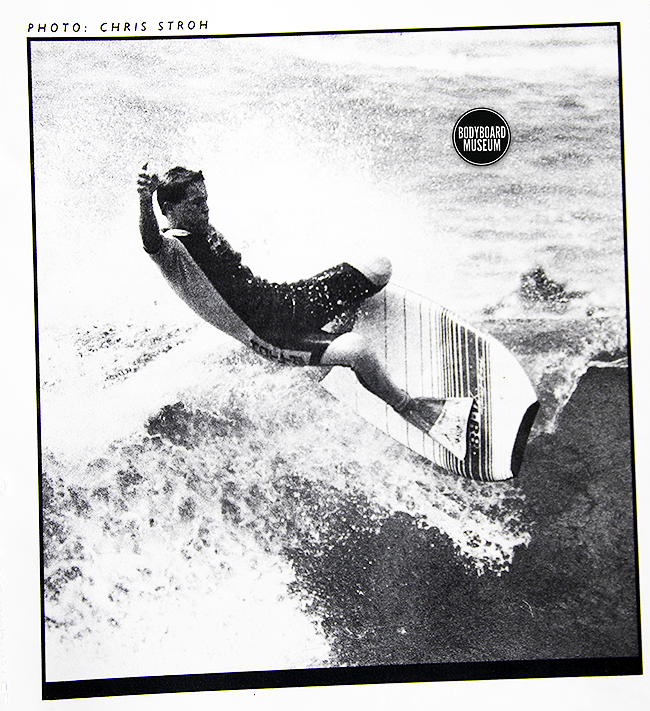 Young Dave Ballard best known for his Dropknee skills at the age of 15 was dominating all the Junior NSW and Aussie titles by riding mainly prone around '89.This shot taken at Manly by Chris Stroh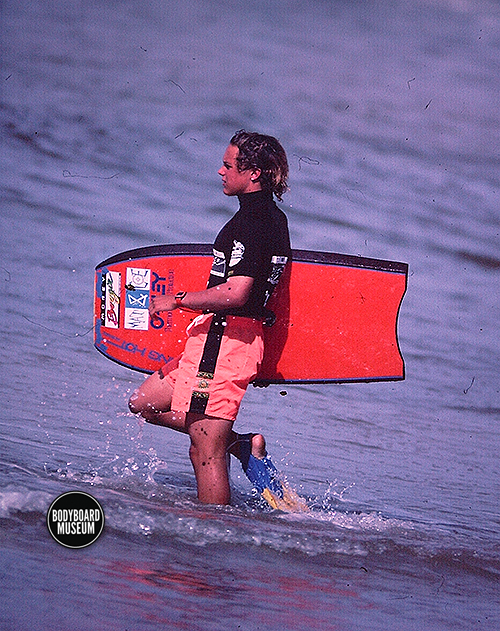 Dave Ballard and Ross Hawke,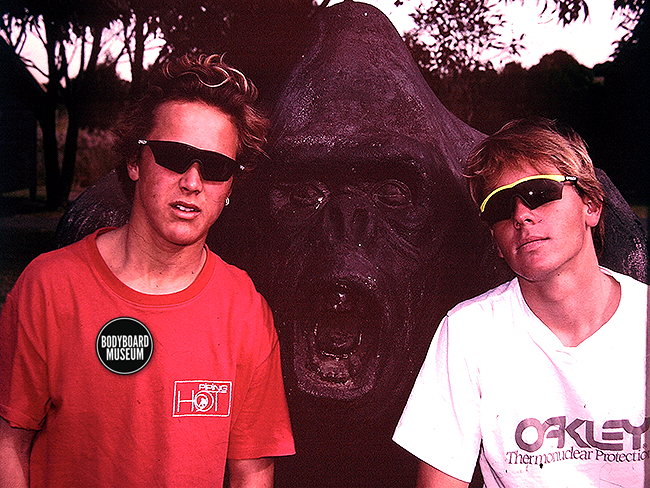 Oakley sunglasses shoot early 90′s photo Stroh
Early 90′s, I was experimenting with flash and pole-cams in the water trying to get that elusive angle. This shot taken at Mystics, Bal was at his DK best around this time, he had the knack of turning average waves into great photos with his powerful moves. Words and photos Chris Stroh.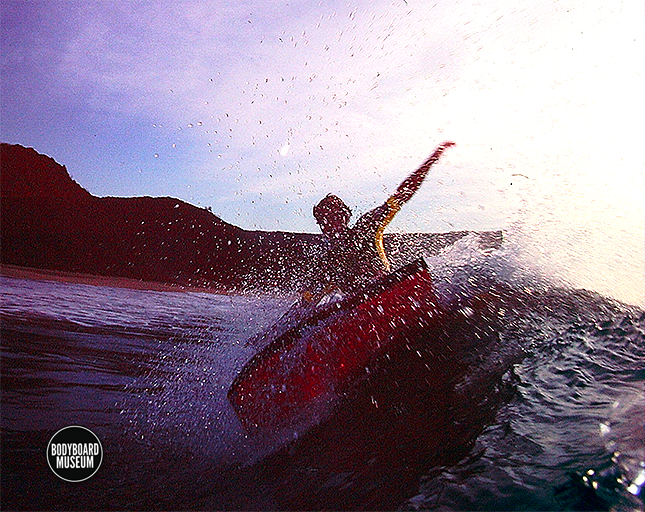 Mid 90′s Dave Ballard brought out a model with Hydro swim fins who where making an assault on the bodyboard manufacturing market.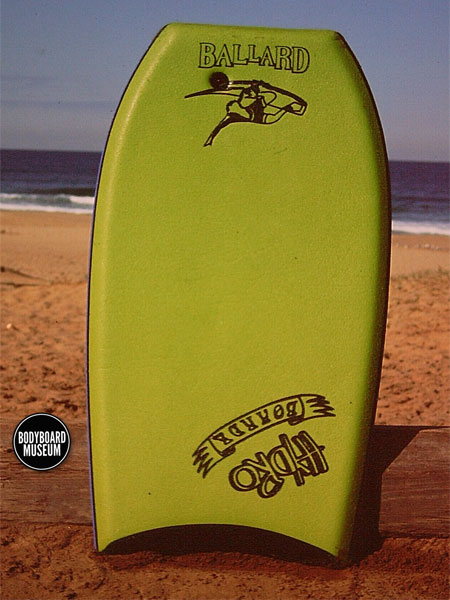 Some say that as a grommet Bal showed all the signs as a future prospect  in standup surfing. Once the bodyboard bug bit he traded in his surfboard and quickly made a name for himself as the king of Aussie Dropknee throughout the 90′s. Below Dave dissects a wave at The Wall at Cronulla around '89 photo Stroh.