HISTORY
Posted: October 18, 2014 at 8:45 am
Hawaiian born and bred, Fred Booth was the complete bodyboarder ripping prone as well as backside and forehand Dropknee equally impressive. Here's Fred at The Wedge in Newport Beach Circa 90′s.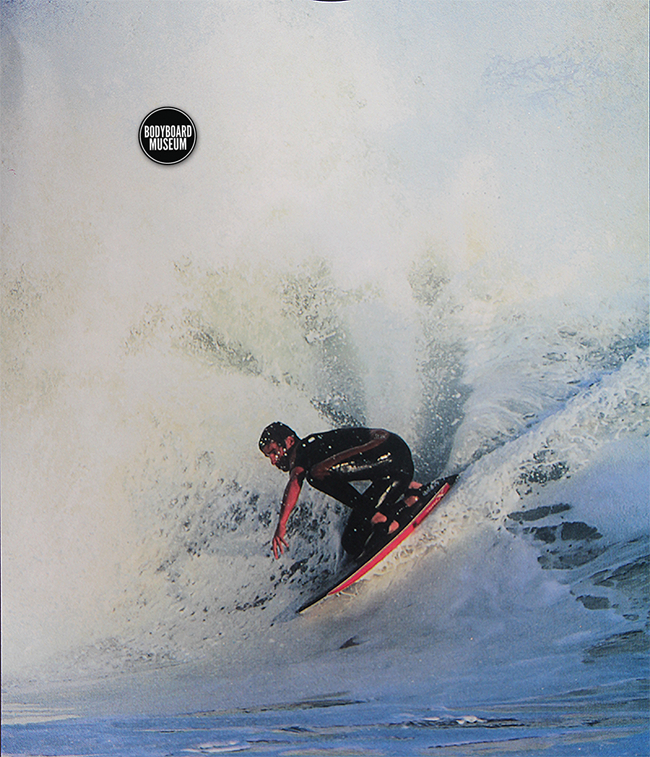 Posted: May 22, 2014 at 6:39 pm
Hawaiian Fred Booth tests gravity in this Sandy Beach bone rattler early 90′s.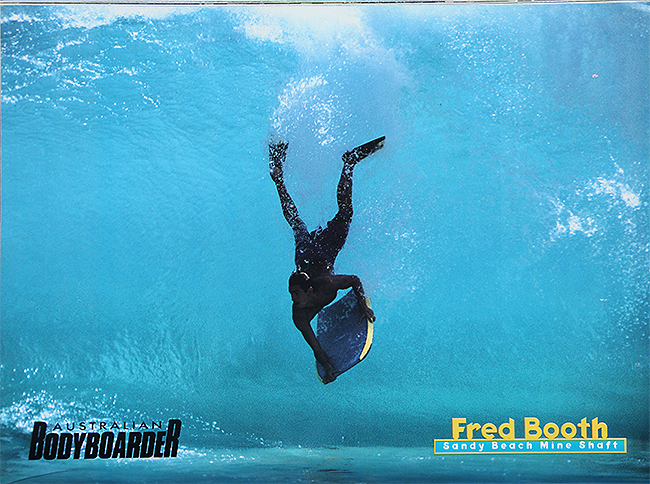 Posted: September 16, 2013 at 5:48 pm
With ample talent both prone and Dropknee Hawaiian bodyboarder Fred Booth took an alternative path by focusing on his free surfing skills instead of chasing points in contests. During the Hawaiian season Boothy was one of the main standout performers at Off The Wall and Backdoor with big moves like this frontside lip launch photo taken by Joe Libby Circa 90′s.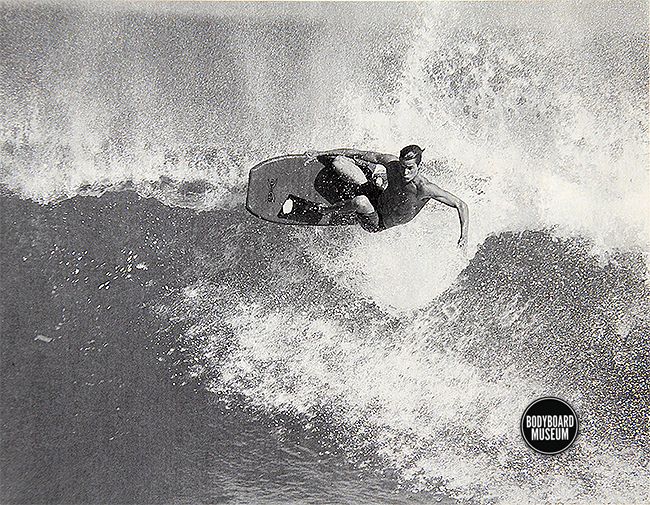 Posted: August 29, 2013 at 11:58 am
In the 80′s and 90′s, Off The Wall on the Northshore of Hawaii was the make or break wave during the winter season months for  many bodyboarders hoping to earn maximum coverage in the magazines for their sponsors. Fred Booth was one of the standouts both prone and dropknee taking full advantage of the almost photo studio setup. Seq of Freddy below by Libby.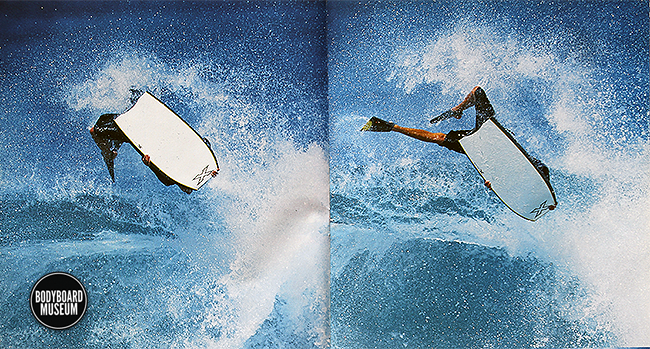 Posted: April 19, 2012 at 9:20 pm
When it came to Dropknee the Hawaiians were definitely leading the way throughout the 80′s and 90′s. Names like Jack Lindholm, Kainoa McGee,Keith Sasaki, Aka Lyman, Kyle Maligro, Harry Antipala,  Joey Viera, Robbie Gall and Jacky Buder are just a few of the standouts. Below is Fred Booth who also took dropknee riding to the edge of performance  as part of the Custom X team in the 90′s. Floating on the lip like a butterfly at OTW photo Stroh.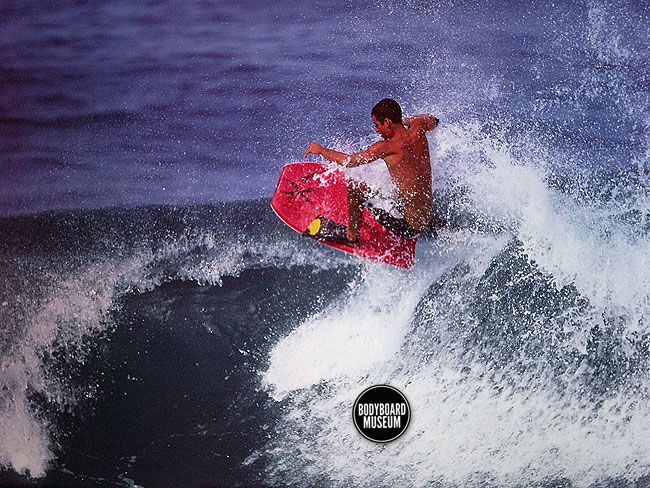 Posted: August 24, 2011 at 11:34 am
One of the Northshore underground, Boothy was one of the most exciting and explosive bodyboarders throughout the 90′s. This pic by Libby was promoting the Boothy model for Custom X.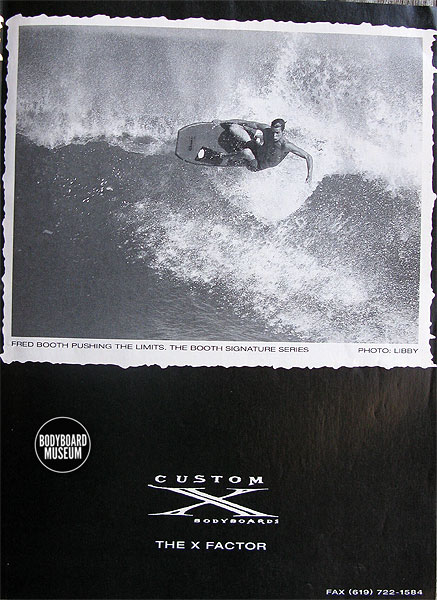 Posted: June 19, 2011 at 5:21 pm
Fred Booth working for Custom X back in the early 90′s typical day at the office for Boothy.