HISTORY
Posted: January 20, 2012 at 3:11 pm
Few people would be prepared to put their body through the wringer like Jeff Hubbard. The guy must be made of elastic or flexible rubber to walk away from a landing like this taken in West Oz. Hubb still claims the title as the sports most frequent flyer. Shot taken around 2000.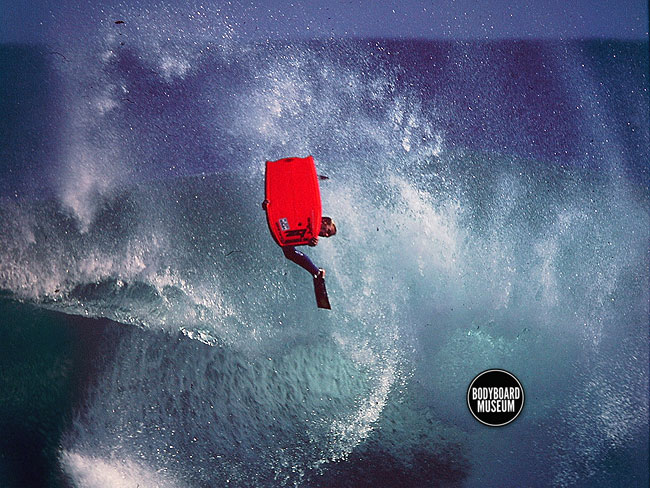 Posted: December 6, 2011 at 5:37 pm
Jeff Hubbard blew the sport away when he took over from Eppo as the aerial king and took it up a couple of notches with his crazy acrobatic display. He left the sport speechless when he pulled the first 720 captured on film at Pipe. This air of Hubb at Off The Wall was a standard move for the kid from Kauai who pulls these moves with ease like other riders pull spinners. Photo Stroh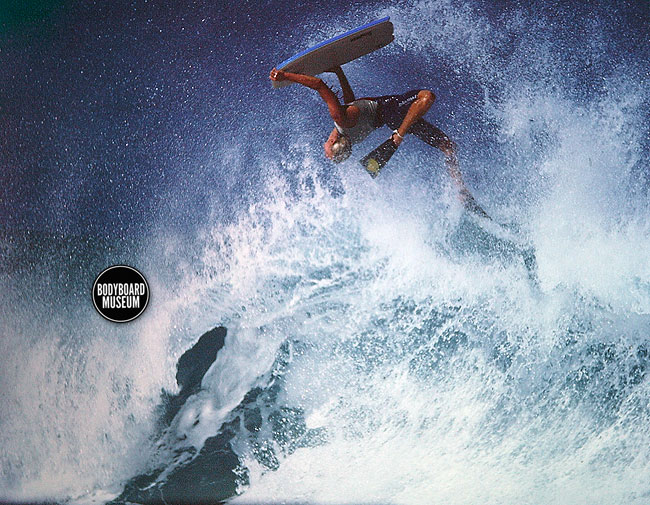 Posted: August 18, 2011 at 4:52 pm
Jeff Hubbard has a reputation for big aerial moves but he is equally happy taking on waves of consequences. Check out the slab of water known as The Wedge in California he's about to cop on his head. At least it made the cover. Photo Hoover.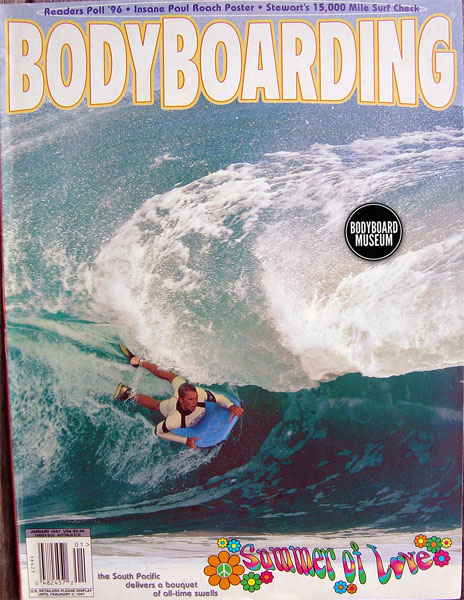 Posted: August 2, 2011 at 2:30 pm
The sport of Bodyboarding owes a lot to Hubb who has almost single handedly revolutionised aerial moves since he busted onto the scene in the mid 90′s. From his big airs, 720′s and signature Hubb move he has continually pushed the envelope. This pic of Hubb in typical flight on the cover of Bodyboarding Magazine was on the Jan.  2000 issue.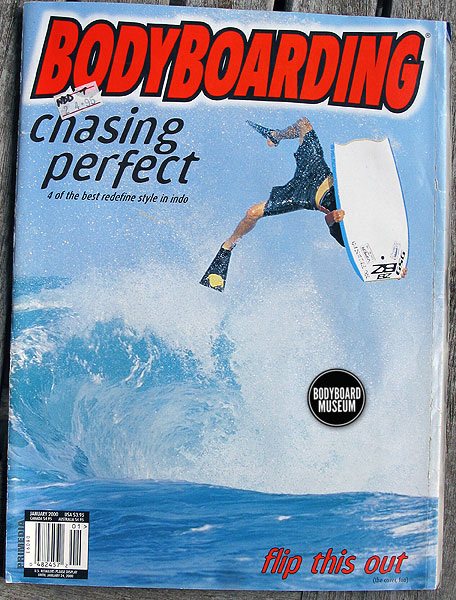 Posted: June 27, 2011 at 2:30 pm
Mike Stewart credits  Kavan Okimura with pulling the first airs. Then  it was Stewart's own boosts and Hauoli Reeves lip launches that took it a step further. Eppo was to follow leaving his mark by getting fully airborne time after time. Next came Hubb who took it even further…who's next.  Photo Hubb flight by Farris.