HISTORY
Posted: December 19, 2012 at 12:07 pm
Around 1990 Shark Island was a melting pot of high energy bodyboarding. On any given swell there was a hand-full of young riders who were pushing one another to go deeper and deeper. Names like Doug Robson, Youngy, Nugget, Dave Ballard and Wazza were redefining one of the worlds heaviest slabs that was purely suited to bodyboarding. Among this gifted crew was also Matt Percy in the pic below. Perce was the Black Knight of the sport in Oz  who started a movement to avoid competions held in crappy beach breaks. Photo Stroh Circa 90′s.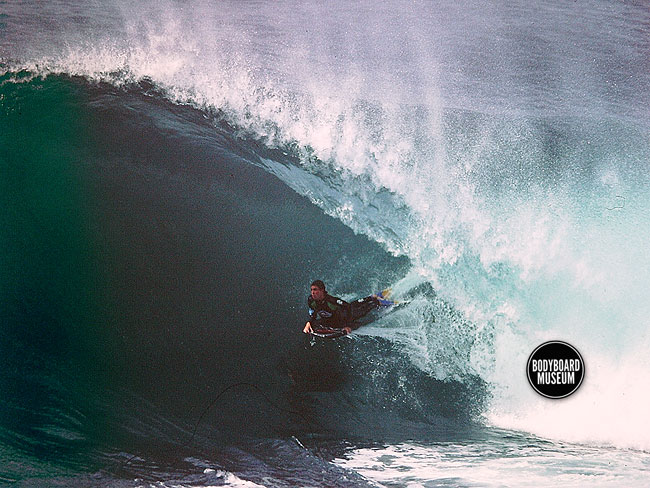 Posted: April 2, 2012 at 7:59 pm
Cronulla's Matt Percy was well known for his Shark Island charging in the early 90′s. He also gained a solid following for his stylish moves in and out of the water. A bodyboard purist Perce didn't buy into the whole Pro Bodyboard spin to win scene and was vocal in his objections. He rather put his energies into free surfing and travelling. This photo caught Matt doing what he did best getting pitted. Photo Stroh Island  '89.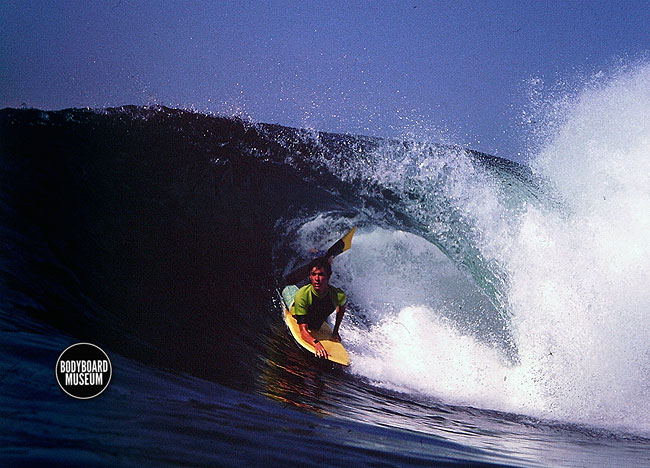 Posted: June 15, 2011 at 7:42 pm
Shark Island standout  Matt Percy scored the cover of French magazine Bodyrider issue 2 with a Shark Island tube complete with fluro zinc cream on his nose..photo Chris Stroh 1990.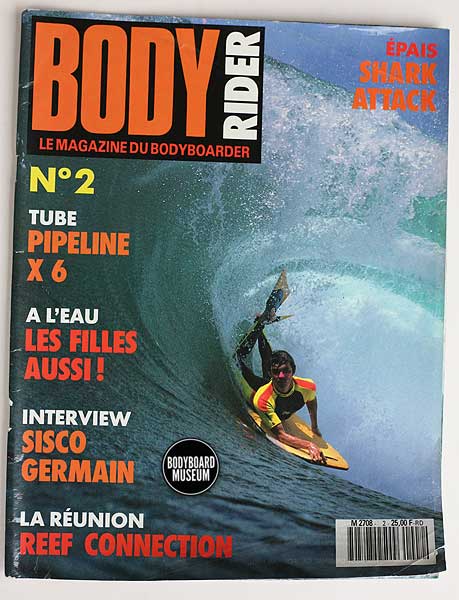 Posted: May 29, 2011 at 3:28 pm
In the early 90′s Shark Island was probaly the second most photographed bodyboard wave in the world next to Pipeline in Hawaii. Not surprising that someone would cash in its noteriety and pump out some Shark Island Clothing with Perce there mainman. Photo Stroh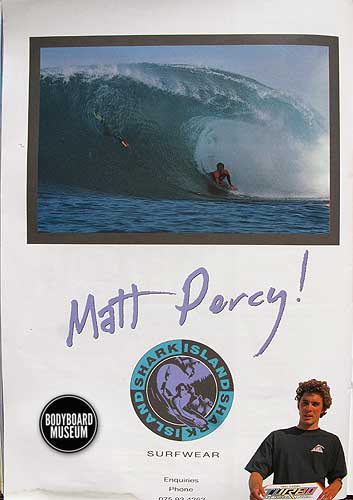 Posted: May 24, 2011 at 8:21 pm
Matt Percy Turbo Test pilot advertisement from 1990 Photo Stroh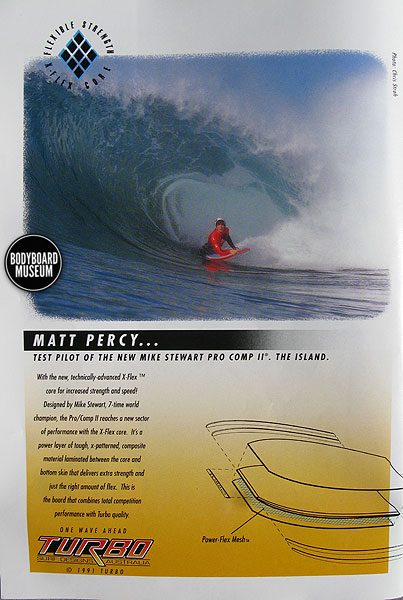 Posted: April 16, 2011 at 2:53 pm
Carving cutty by Matt Percy, Hawaii mid 90′s.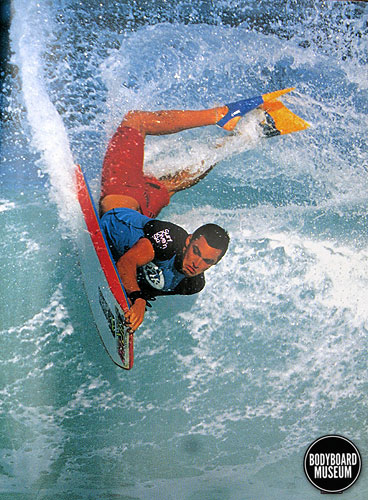 Posted: December 16, 2010 at 12:48 pm
Heres Perce charging with his full face Gath Helmet on at The Island. Some say the pull down visor helped your vision inside the barrel , more of a gimic than anything else and seemed to disappear out of the lineup pretty quick. Photo Chris Stroh early 90′s.