HISTORY
Posted: May 21, 2012 at 9:12 am
Riding waves and gloves for paddling have never been popular. While they have been proven to increase paddle power the unnatural feel and look have limited there retail success. Many companies have tried but most have failed. This advertisement from the early 90′s features Pat Caldwell spruiking a pair of TFL Power Gloves.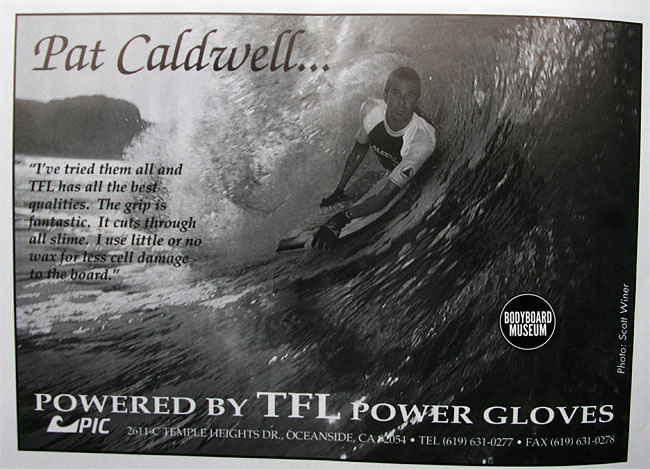 Pat  stylish as ever busts out the Praying Mantis move on a fun size day on the far South Coast around '90 photo Stroh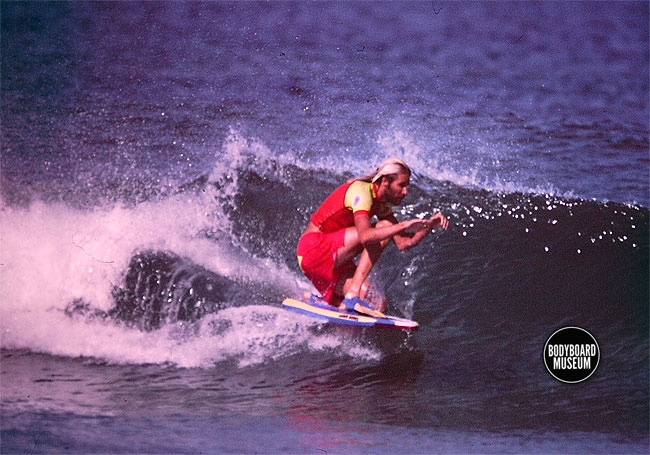 Pat Caldwell relaxes on a balcony overlooking the contest scene at Manly Beach during the Pro Am event which saw the cream of world bodyboarding turn up to compete. Pity the waves didn't show up. Photo Chris Stroh
2012 Pipeline Challenge saw a Legend heat run before the final. Pictured below are from right to left Lanson Ronquilio, Alex Kinimaka, Brian Wise, Pat Caldwell, Adad Wingnut Smith, Hauoli Reeves and Harry Antipala photo Trouville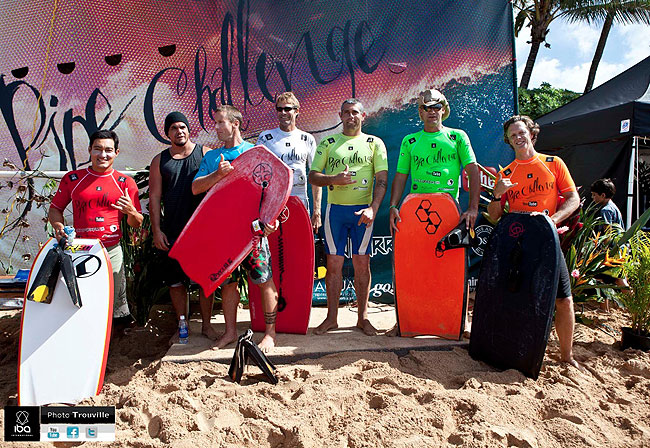 Pat Caldwell launches off the lip at the infamous Newport Wedge in California for Wave Rebel early  '90 photo by Russel Hoover.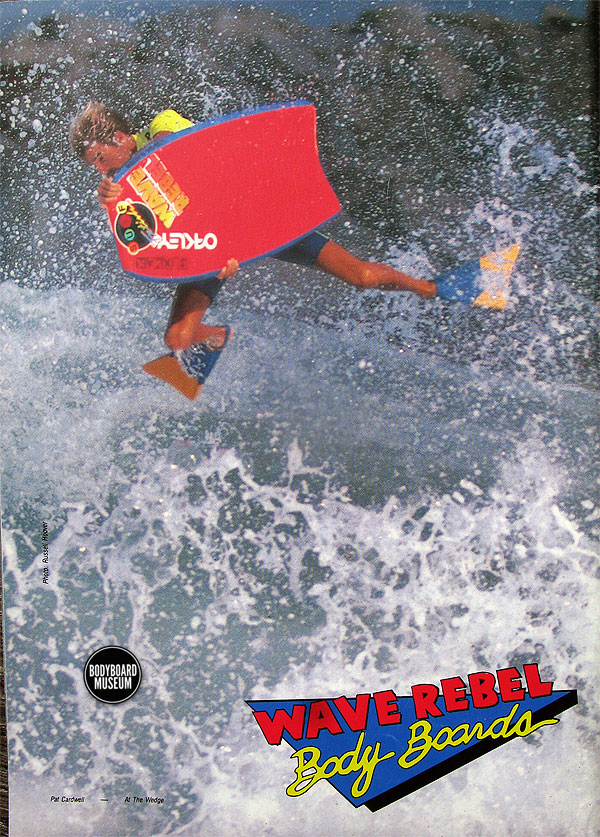 Bodyboarding pioneer and inventor of the el rollo Pat Caldwell  puts his signature move to good use in this classic Aleeda adv photo taken by Aaron Lloyd Circa late 80′s.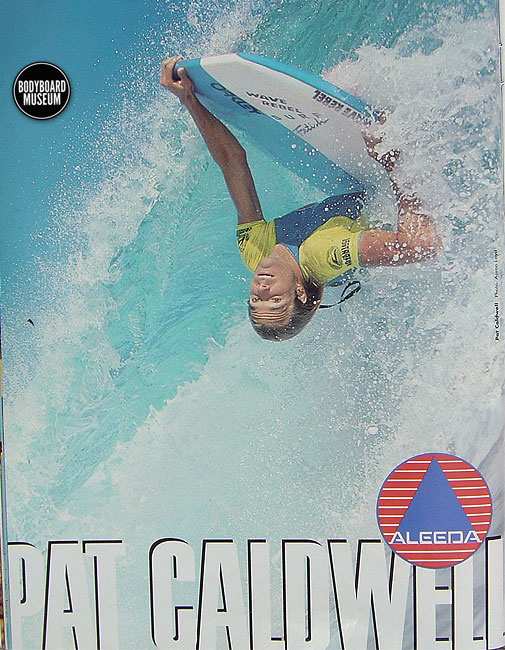 December 30th 1986 Pat Caldwell tucked into this Westside barrel with his unique style photo Chang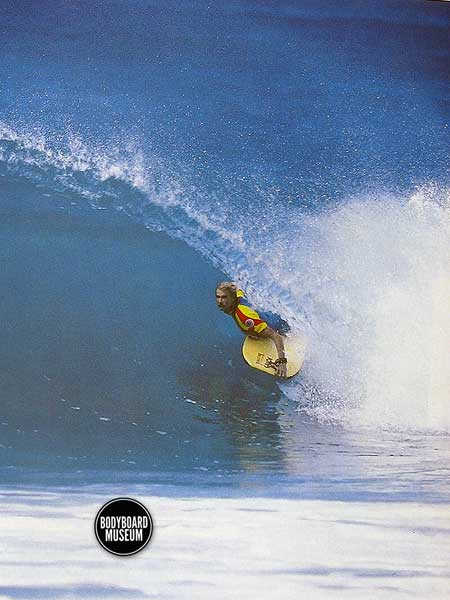 Pat is credited with being the first bodyboarder to pull a full rotation El rollo at Sandy Beach. This shot was taken by Tom Boyle in '84 a few years after that ground breaking day that changed the direction for the sport .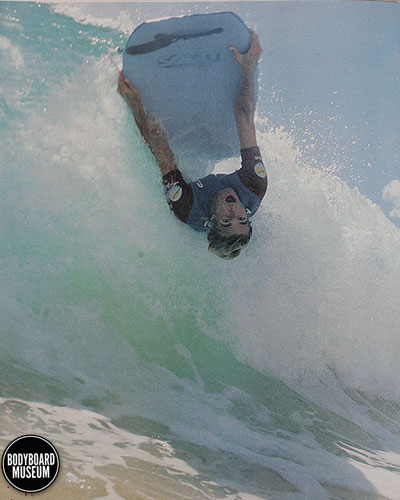 Charger, pioneer and innovator Pat Caldwell throughout his career was never far from the spotlight.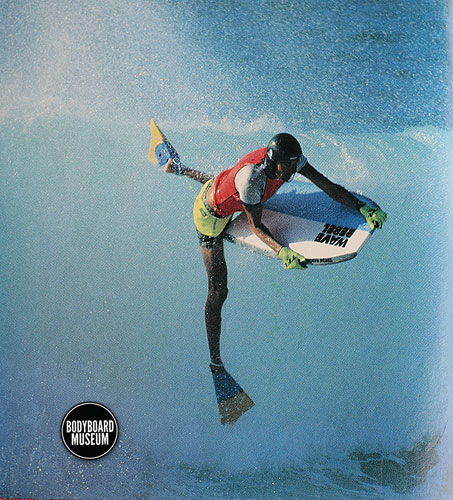 Pat Caldwell taking the elevator drop at The Wedge for Wave Rebel.