HISTORY
Posted: July 20, 2011 at 7:19 pm
As a Cronulla kid John Showell eagerly followed in the footsteps of Andrew Lester and soon began making a name for himself with his heavy go for its at Shark Island when it was at its evil best. John was a natural nutter out at Australia's best known and most infamous bodyboard wave. He would take off deep, power through whiterock dodging ledges and steps as the lips above would be as thick as they were high. Then while most riders would be happy enough to just make the barrel, John would launch some crazy big backflip or air off the section and make it. Total fearless and easily one of the top locals to ever grace this lineup. Right up there with Chaz, Wazz, Lester, Perce, Bal, Nugget and Rissole. This shot of Johnny was taken during a Shark Island Challenge right on dark as the sun was setting behind the highrise. Photo Chris Stroh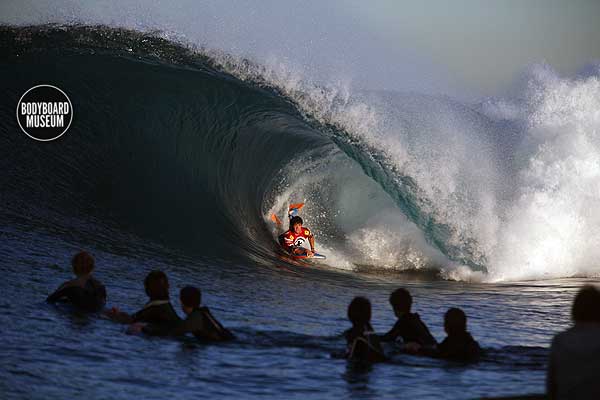 One of the sports true superstars and greatest waterman. From charging huge Pipe dropknee, busting heavy moves to winning contests, Kainoa is respected worldwide  . He's one rider who deserved a World title , came so close on numerous occasions and pushed Mike Stewart right to the edge in some classic duals. Photo below Industry advertisement of Kainoa displacing a heavy slab of water photo by Libby around 2000.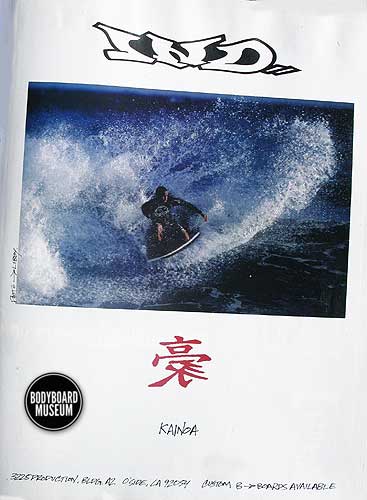 Jack Lindholm at Pipeline blew minds whether prone or dropknee he opened many peoples minds as to what could be achieved riding a humble bodyboard. This pic taken around '79 by Jeff Divine from Surfing Magazine.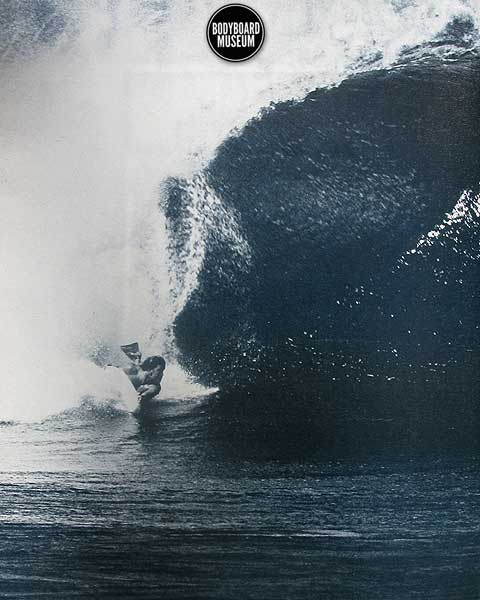 Retro footage of British Poet Laureate Sir John Betjeman getting stoked on bodyboarding (turn on the sound to hear him waxing eloquent): http://www.youtube.com/watch?v=whW5exlFoc4
Californian kid Raffi Meyer grew up in the bodyboarding public eye in the late 90′s as the next big thing in  dropknee. Paul Roach regarded as the king was one of his most vocal supporters. For a while Raffi who rode natural looked set to follow in Roaches wake. He had the moves and skills but seemed to bum out on the whole stagnating bodyboarding scene a few years later and dropped off the radar for a while.  Pic below showing Raffi blazing in his prime with his trademark fronside float riding for Cartel Bodyboards photo by Nunez around 2000.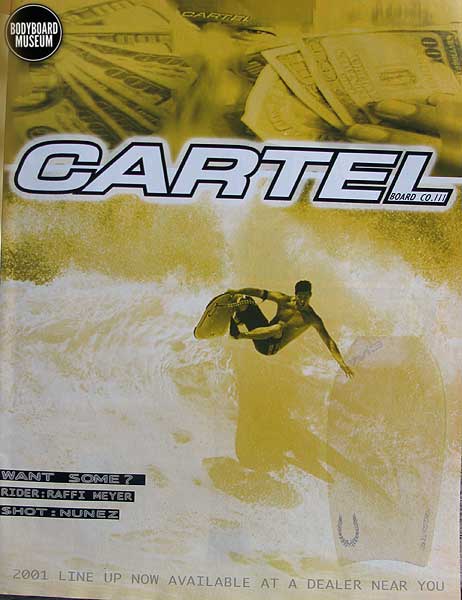 Bodyboarding Magazine October issue 2000 celebrates Ryan Hardy winning the awesome first Tahiti Skins contest at Teahupoo with a epic shot on the cover. Hardy's win that day is still regarded as one of the most epic victories and performance surfing the sport has ever seen. Footage of Ryans win and the final heats can bee seen here.                             http://www.youtube.com/watch?v=3ZbqT0ts4Ws&feature=related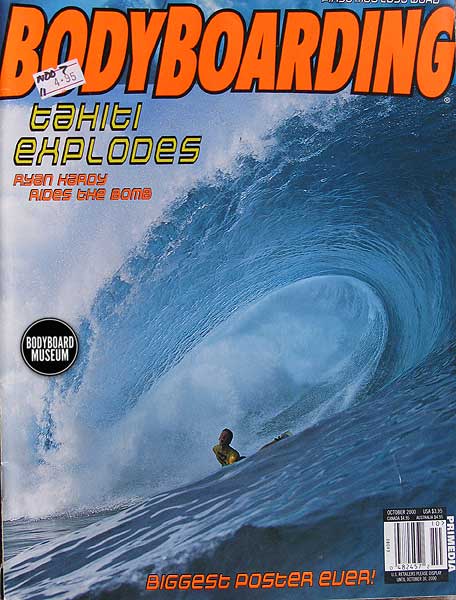 Paul Roach many believe is a freak when it comes to riding Dropknee. Speed ,  power and style make up the basic formula to his riding but there's also his spontaneity. You just never knew what this dropknee lord would do next on a wave. From Manta adv early 2000 photo Jack English.
One of the first Morey Boogie bodyboards kit models to arrive in Australia around '73 that came complete  with glue and instructions  on how to put it together. This classic board is on show at Bodyboarders Surf Co. on the Gold Coast.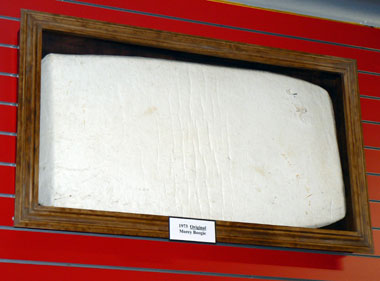 We owe it all to the sher vision of this man Tom Morey who in on the afteroon of July 7th 1971 put one of his brain waves to action and created the modern day bodyboard. Photo of Tom with his earliest prototypes.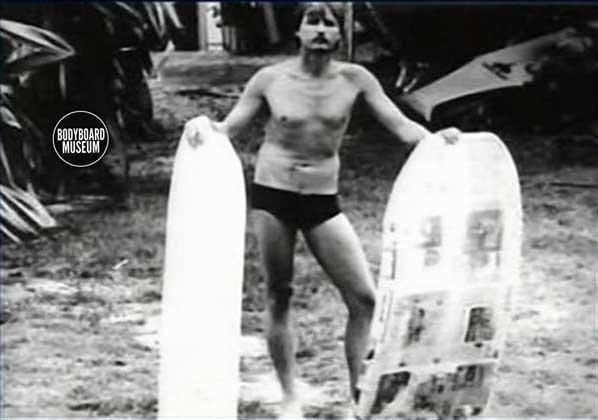 Here's a clip from one of Australias most important and passionate bodyboarders of the last decade from his self titled project made by the Waldron Bros.