HISTORY
Posted: July 13, 2014 at 5:32 am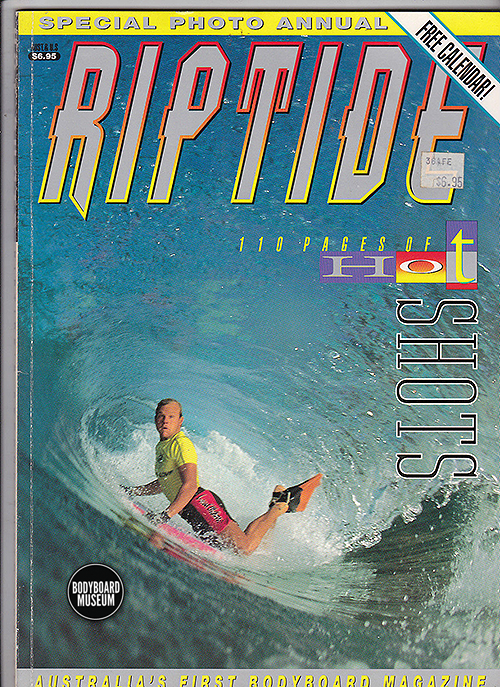 son
May 1985 Pat Caldwell graced the cover of the first edition of Bodyboarding Mag with a photo taken by Tom Boyle.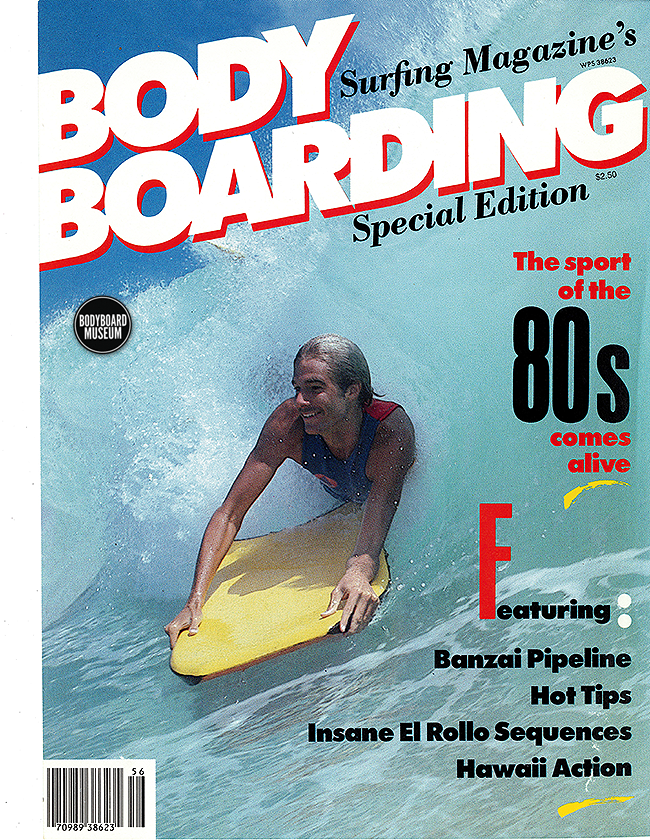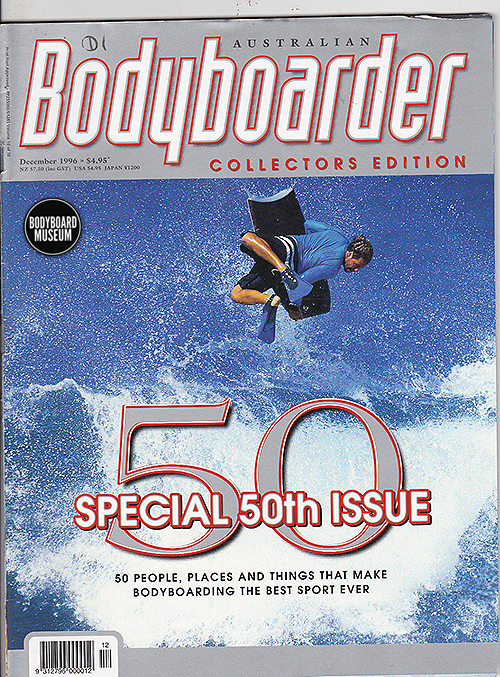 From Avalon Beach, 60′s Surfing legend "Midget"  once called Tully the best wave rider he had ever seen.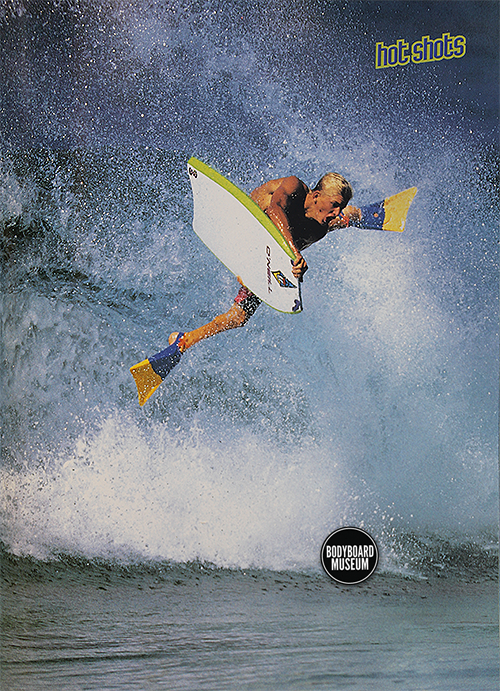 Aussie Bodyboarding legends came from near and far to celebrate Dave Ballards 40th birthday at Woonoona on Easter Saturday. Revelers included Evan Penglis, Ross Hawke, Macca, Doug Robson, Eppo, Mark Fordham, Rissole, Wingnut and many more. Bal in the red T shirt spent Easter Friday at pumping Shark Island one of the best days of the year so far.Photo courtesy Fordy.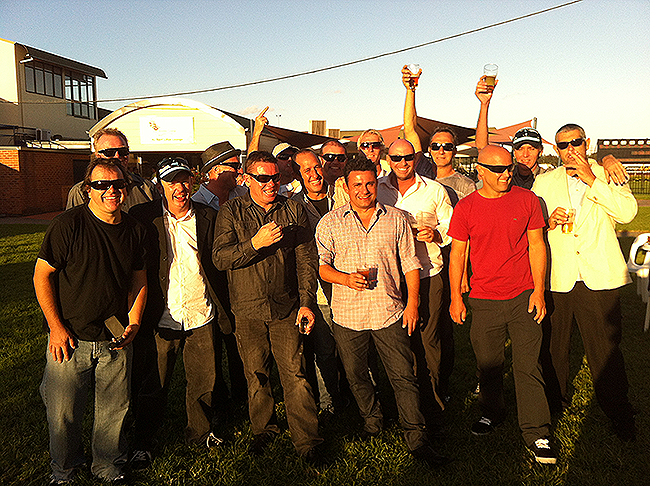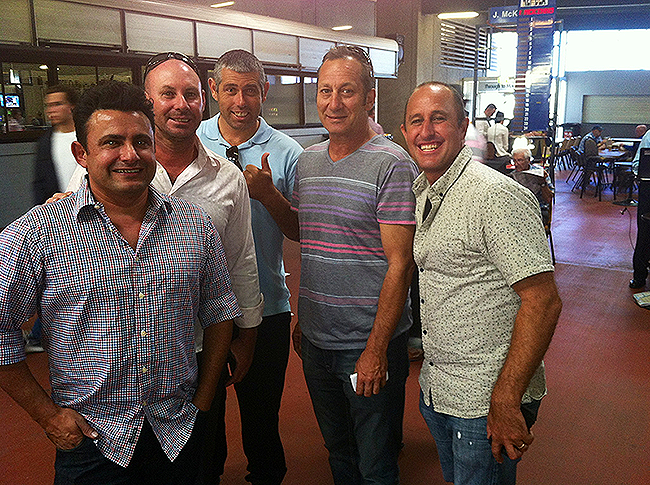 Above Fordy, Macca, Wingo, Evan and Eppo.
To its legions of followers, bodyboarding is quite simply the most intense watersport on the planet. Wherever you find waves that are too heavy for even the most gung-ho of surfers, there you'll find the boogers, screaming into dredging pits and scoring impossibly deep barrels. "Born to Boogie: Legends of Bodyboarding" tells the story of this incredible sport from 1971 to the present day. The pioneers, the champions and the underground chargers are all profiled, among them Tom Morey, Pat Caldwell, Ben Severson, Jay Reale, Mike Stewart, Michael 'Eppo' Eppelstun, Guilherme Tamega, Andre Botha, Ryan Hardy, Damian King, Ben Player, Jeff Hubbard, Mitch Rawlins and Pierre Louis Costes. Written by respected bodyboard journalist Owen Pye, Born to Boogie tells the tale of how the sport was created, how it developed, flourished, faltered and fought back to become one of the most exciting extreme sports in the world today. Filled with incredible stories spanning four decades and packed with iconic images, Born to Boogie is a book that every bodyboarder will want to check out.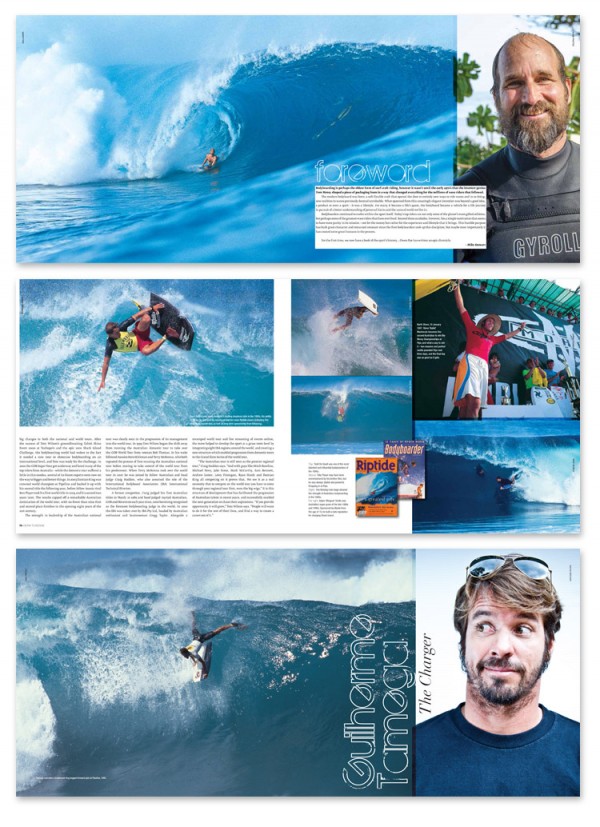 This years Pipe comp brought together a bunch of former Pipe legends  including Left to Right Jay Reale, Hubb, Skipp, Ben Severson, Tamega, Kavan, Pat Caldwell, Dean Marzol, Kainoa McGee,  Keith Sasaki and Mike Stewart photo courtesy IBA.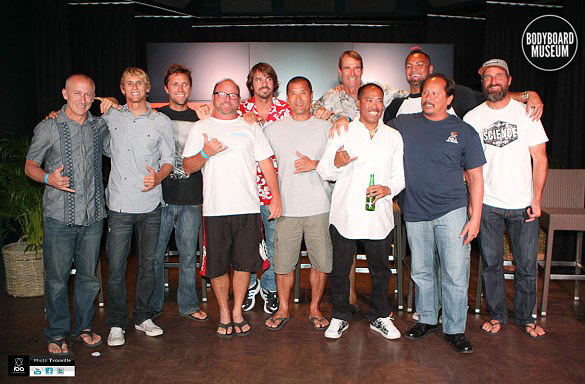 Around the late 90′s and early 2000 Kap Sanderson was one of the standout young Hawaiians who remained underground and never followed the whole pro bodyboard scene. Photo Stafford 2000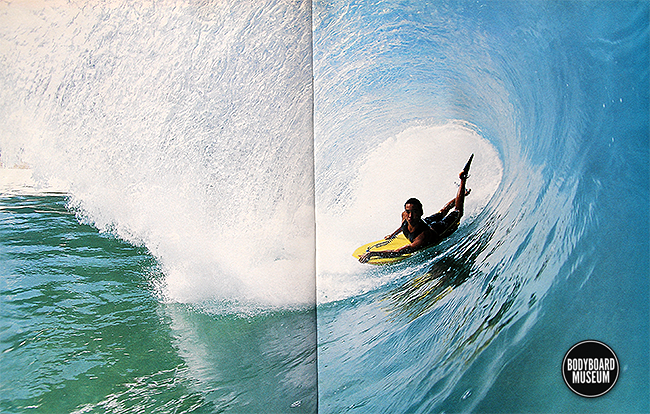 Aussie big wigs of the 90′s. Benny owner of Down The line products, Dave Appleby, Mez, Eppo and Ray from Beach Street Surf Shops.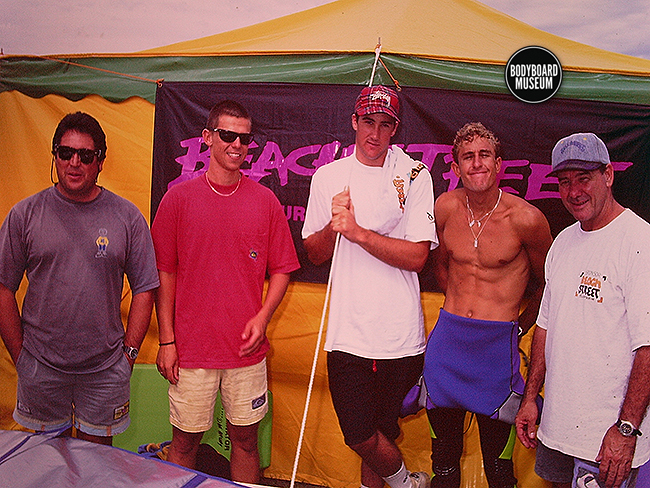 From Avalon Beach, Tully was one of Australia's red hot young guns in the mid 90′s. His debut in Hawaii had people raving about his style and gutsy performances at Pipe. Photo Stroh '96.