HISTORY
Posted: October 18, 2014 at 8:45 am
Hawaiian born and bred, Fred Booth was the complete bodyboarder ripping prone as well as backside and forehand Dropknee equally impressive. Here's Fred at The Wedge in Newport Beach Circa 90′s.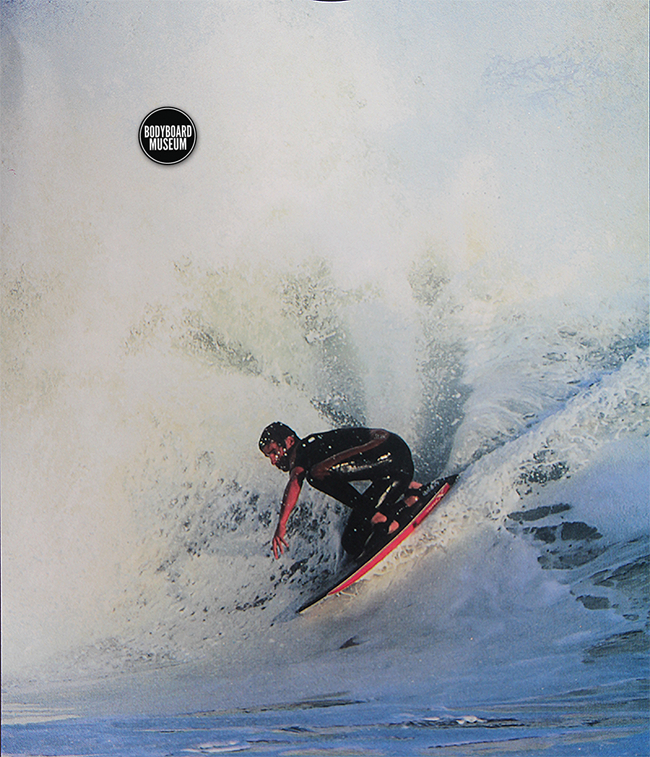 Bodyboarding in the '80s from ENCYCLOPEDIA of SURFING videos on Vimeo.
Before surf mats and boogie boards, Body surfers  ruled the heavy reef lineups by taking off much deeper than the standups. Cronulla Point shown below was one of the first gnarly waves in Aus to see hardcore body bashers put their bodies on the line to get tubed. Photo Jack Eden.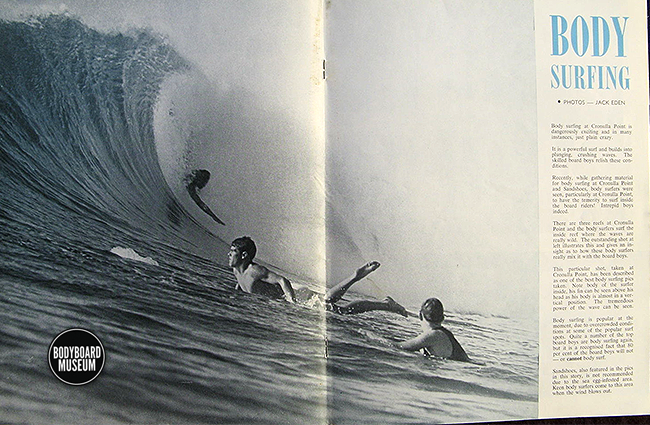 May 1985 Pat Caldwell graced the cover of the first edition of Bodyboarding Mag with a photo taken by Tom Boyle.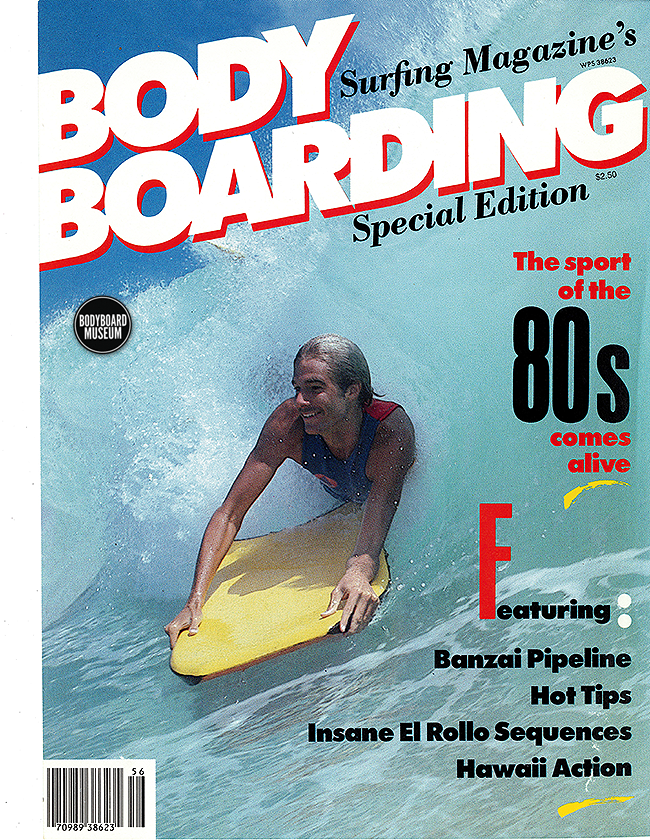 Hawaiian underground,Stan Moniz was apart of a new wave of dedicated young Hawaiian bodyboarders who ruled at spots like Sandy's on the South Shore and Off The Wall on the  Northshore in the early 90′s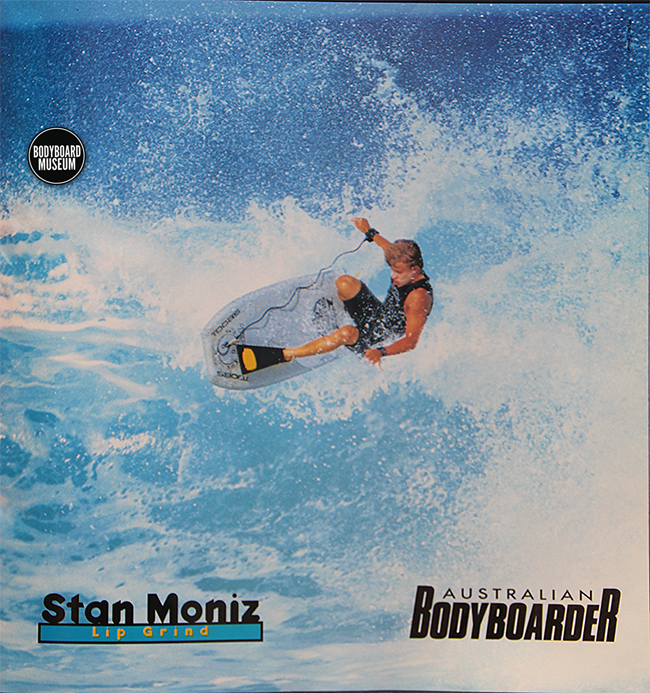 ,
Aussie star of the late 80′s and early 90′s, Hailing from Cronulla Doug was  one of the first Aussies to get recognition around the world with standout performances in Hawaii.
Country soul, Margaret River '91. Moreys George K, the late Ross Graffin, Tom Wilson and Steve Macca chill out between surfs. Photo Stroh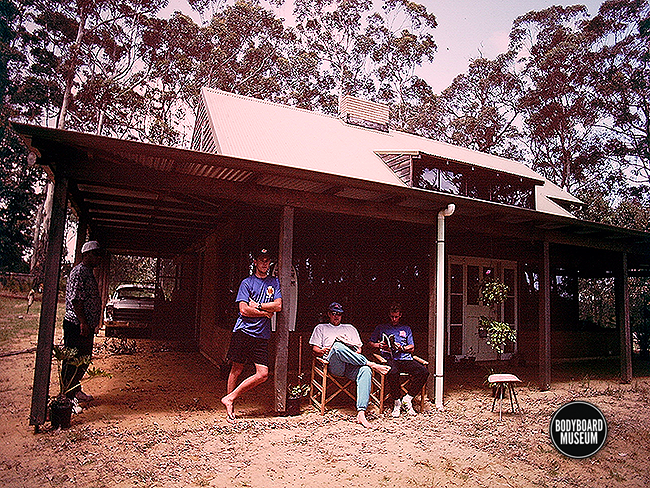 Adam and Ashley Murray from Port MacQuarie were a competitive force  winning up a host of  Junior titles in the early 90′s. The pair both got over competing a few years later and went on the soul surfing mission. Younger bro Ashley was equally talented at both prone and Dropknee as this '93 Bodyboarder Mag Cover shows.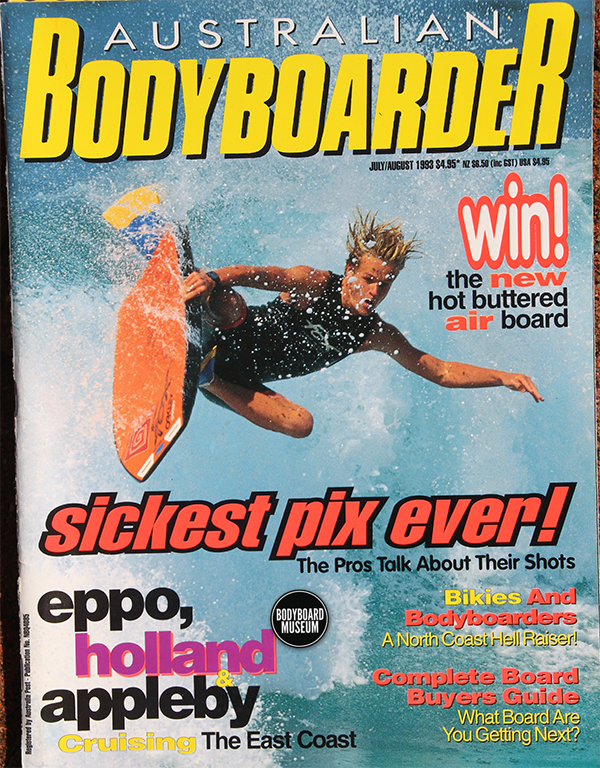 This is where it all began, Tom holding the first Bodyboard made in 1971 photo Scott Winer.