HISTORY
Posted: October 25, 2010 at 1:56 pm
This is the first ever Manta bodyboard Circa mid 80′s. Terry Fleming designed and shaped his first design in his garage using vinyl from a old lounge as the deck. It was the start of  a Bodyboard empire that flourished throughout the 90′s with riders like Eppo, Ballard, Youngy,Tim Jones, Rawlins, Roach and Wingnut all flying the flag Tery sold the company quite a few years back and now lives up the mid north coast of NSW. pic Stroh
Maligs grew up surfing the reef and beaches of Kauai an outer Island of Hawaii. It was here he joined forces with Bob Sato and other riders like Harry Antipalla and Chris Burkart to form the Kauai Classic Team. What set Kyle apart was his individuality both on land and in the water.Kyle was a freak. Prone , Standup or Dropknee he ripped. He coloured his hair, wore outlandish clothes, sang in a band and preached the bible. He was not your typical pro bodyboarder. But as natural talent goes Maligs had heaps and when he's out at Off The Wall the photographers are guarenteed to get the shot. This carve pic of Kyle was taken in Reunion Island Circa mid 90′s   photo Stroh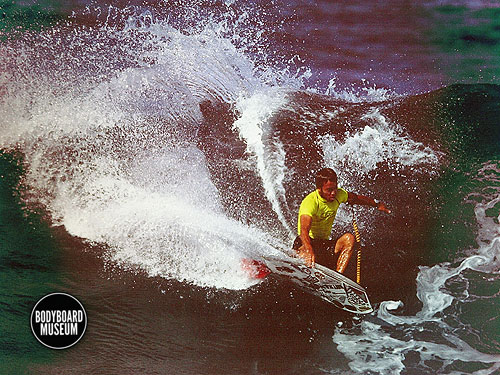 Sevo the 1986 World Champ was Mike Stewarts main competitive rival throughout the 80′s. Contest after the contest the pair would meet up in the finals with Ben ending up second more times than he would like to remember. Sevo also was known for his deep tube riding skills earning the knickname Troll. Ben is also credited with designing the round rail and one of the first to combine his manouevres. With BZ ,his model was at the forefront of design in the 80′s. Today Sevo is a lifeguard in Hawaii and still runs his BSD Bodyboard Company producing hardcore equipment and bodyboardso. Photo belof Ben chilling was taken late 80′s on the South Coast pic Stroh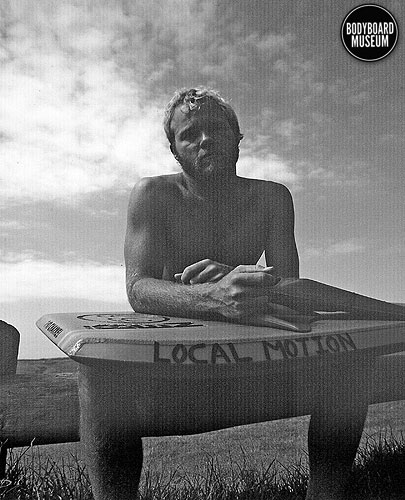 Premier Clothing originated in the US and first came onto the bodyboard scene around the early1990s.With double page spreads advertising and a strong team which included Tamega, Hetrick, Nelz, Babby,Vargas, Chuck and Vicki Gleeson the brand looked set to make waves. The brand had good new fresh designs and looked like it was the real deal but within a year or two it disappeared.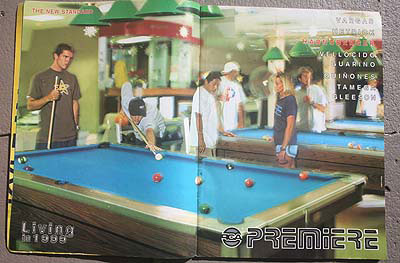 Before Mats and Bodyboarders conquered Shark Islands notorious barrels in the 70′s a brave crew of Body Surfers were already charging the notorious wave back in the Sixties. Here Geoff Love takes the drop at Surge.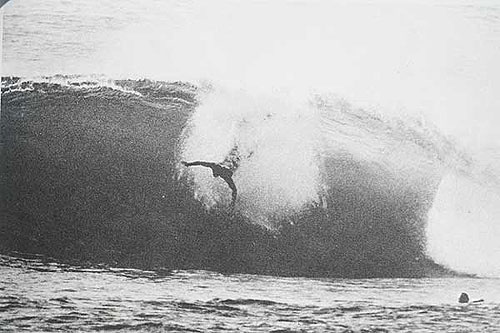 This shot appeared in an Atunas advertisement early 90′s showing young Gold Coast grommet Michael Crawley on the knee. MC was never sponsored by Atunas but back in those days minor details like that didnt seem to matter as new bodyboard companies jumped on the bandwagon as the sport boomed.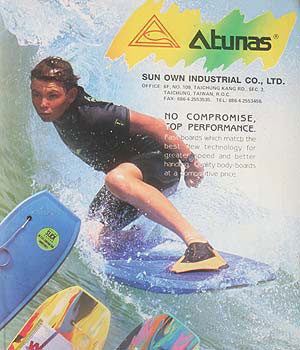 Paipo (pipe-oh) is a Hawaiian word designating a short or small board. 
 Also known in Hawaiian as kioe, a body board, or belly board, from 2-to-4 feet long, ridden in the prone position.The Hawaiian paipo board was the ancient equivalent of today's bodyboard or "boogie board." Hawaiian paipos were  made of either breadfruit or wili wili. It measures 12 1/2″ at the nose, 9 1/2″ at the tail and is 56 1/2″ long. Its bottom is convex, with shaped rails, nose rocker and slightly concave deck. The drawing below was from from 1851 showing ancient Polynesians having fun in the Shorey.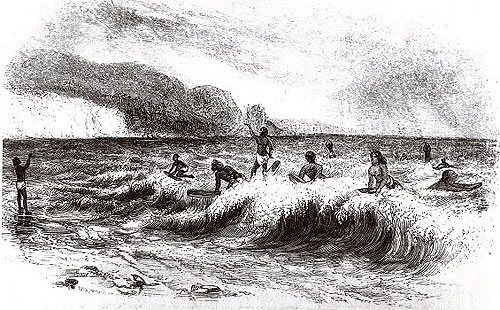 When the West oz surf helmet company came up with a light and comfortable design many bodyboarders were never seen without them surfing. In the early 90′s Tim Jones, Ryan Hardy and Joey Jordanoff were part of the team and the helmet often became works of art with individual riders customising their helmets with graffiti etc. This cover shot of Tim Jones was taken at Makapuu.   pic Stroh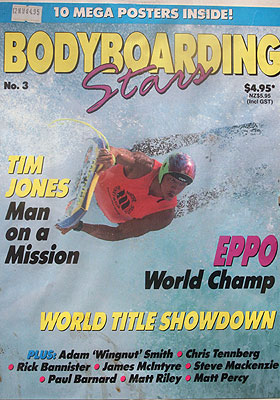 Before No Friends and Premier Clothing the people at Morey Boogie unleashed a brand of beachwear. Jay Reale was there main ambassador and although it only lasted a few seasons it was the beginning of breaking away from traditional surf brands.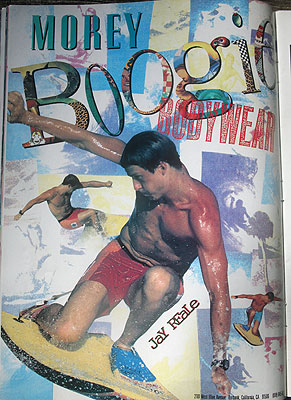 Mitch Rawlins was already being claimed as the next big thing in the sport when aged around 15 he hit the Northshore of Hawaii for the first time. For a kid from the Gold Coast being thrown into a gladiator pit like Pipeline is pretty daunting. Only the strong will survive. This huge punt by Mitch on his Manta bodyboard was taken during this maiden trip and his performance soon had tongues wagging all around the planet.    pic Stroh