HISTORY
July 9, 1971, Tom took his latest invention of a prone riding surfcraft down to Honols, Kona Hawaii. The board is 54 inches long shaped from a broken surfboard blank and covered in newspaper. After catching a few waves prone he realises he has something special. "This is going to be a device that everyone will have" he thinks to himself. This was the start of the bodyboard revolution. Below Tom and the first bodyboard.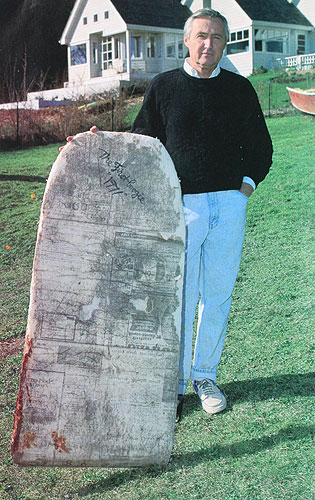 Dave was one of the original Skid Kids the group of Cronulla bodyboarders known for their charging at Shark Island and causing mayhem on land. What set Bal apart was his Dropknee skills. Dave possessed a powerful gouging style and daring lip launching moves that he made consistently, not like most of his DK rivals. Through the 90′s he battled Roach and Aka Lyman for top honors.Sponsored by Billabong and Manta for a while Bal had the distinction of having more Riptide covers than anyone else. Today Bals still ripping both prone and DK and is still an Island standout.   photo Stroh, Garie lip bash.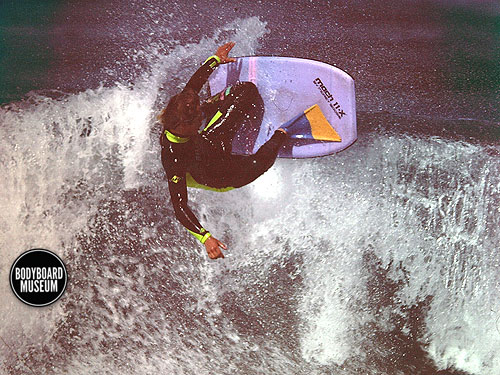 Hauoli was one of the sports true characters. He built up a reputation in Hawaii for his go for it lip launches at maxing Off The Wall. He was also a bit of a exhibitonist on land getting him plenty of media coverage  for his outrageous behaviour that earned him the title Rude Boy. This photo was taken in Aus when touring for Morey Boogie. Hauoli would don a Sadam Hussan mask and freak out any lineups when he paddled out….photo Stroh crica 90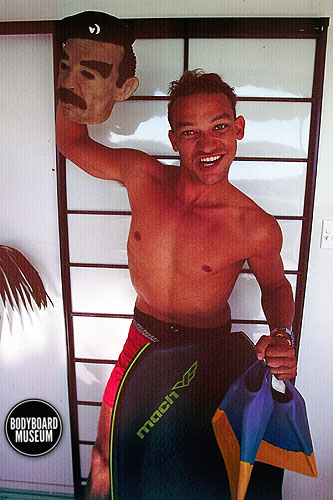 Early 90′s saw Fins Magazine hit the news stands. The mag was produced on the Sunshine Coast and gave the local Queensland kids a solid  push. Fins lasted a year or 2 before it disappeared. This cover was of Aka Lyman with his eye on the next sestion at Pipe around 93 by Stroh.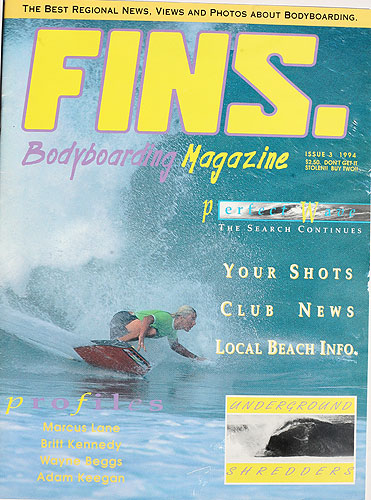 Chaz was Australias first bodyboard star. He first rose to fame after he moved from England to Cronulla Beach in the late 70′s. He found a bodyboard and started charging at Shark Island. Pics began appearing in surf mags of Chaz going for it taking on some warping Surge beasts. McCall began riding the type of  mutant barrels that were thought of at the time impossible to ride. Chaz appeared in Morey Boogies first all Aussie advertisement. Eventually Chaz got sick of the crowds and moved north to Byron. It was Chaz who inspired the likes of Doug Robson , Brett Young and the new Island crew to take the sport to another level.    pic Stroh Circa 80′s.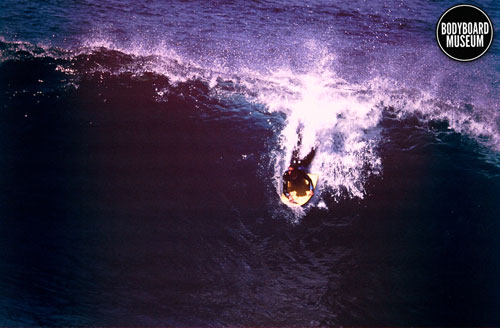 The first Underground Tapes videos by Chris Stroh came out in the early 90′s. The original concept behind the series  of 10 films was similar to guerilla warfare according to Strohy. "Nothing was planned , just hit and run and shoot everything that moved vertical. It was all about the action  rather than quality". Strohy foccussed on the upencoming young Aussies as they struggled for recognition. Names like Macca, Hellman, Nugget, Eppo, Wingnut, Perce, Bal, Riley and the rest showed what they were made of and the series created a cult like following. Shot on Hi8, what it lacked in high definition it compensated with busting big, mutant barrels and a heavy helping of writing off. The vids were left of centre and ahead of there time. The good news is Strohy is working on releasing a box set of UT action digitally enhanced for release sometime in 2011. Stay tuned….Below the original cover with a silhoutette of Mike Stewart busting an invert at Guilotines. photo Stroh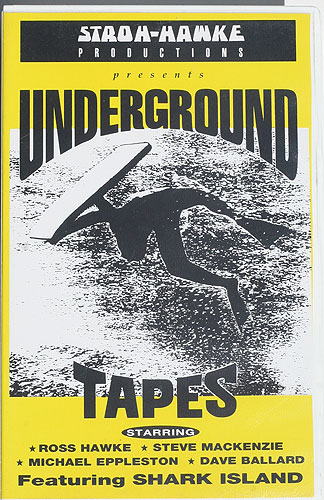 Tom began  bodyboarding with the original Sandy Beach crew and soon found himself competing against the likes of Sevo, Pat Caldwell, JP Patterson and Mike Stewart. Tom at the time was one of the sports first pro riders making it to the finals at Pipe several times. When his parents bought him a camera Toms direction changed. He began shooting shots of his friends some of the first images of the sport. In 1979 it was Tom who took the first ever publised shot of Jack "The Ripper " Lindholm in a profile in Surfing Magazine. Tom's next mission was to become the driving force  behind the first issues of Bodyboarding Magazine. Then came the series of videos called Bodyboarding Video Magazine. Toms dedication and drive was the spark that got bodyboarding to a worldwide audience in the early years. This pic was snapped at Foster during an Aussie surf trip around 92.   photo Stroh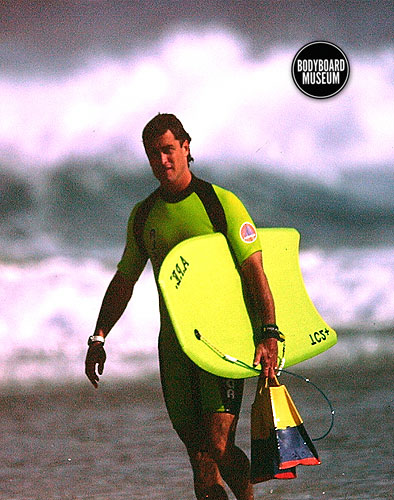 Lanson Ronquilio came to everyones attention when in 1990 he attempted an reverse air at Off The Wall that ended up a weird twisted flip that was captured on film and appeared in Killer Days video by Tom Boyle. This one move was the inspiration for riders like Eppo who went on to invent the ARS and Backflip. Lanson was a standout performer on the Northshore where his smooth moves at Pipe and Backdoor had tonues wagging. He was an original member of the No Friends team. Sometime around the start of 2000 Lanson almost drowned one late session at Pipe when a duckdive went wrong and the lip slammed him into the reef head first. Unconcious and not breathing, Nugget noticed his board tombstoning and pulled him up. He recovered fully. Today, Ronk still bodyboards and works on Oahu.This photo is of Ronk and his bodyboard model girlfriend Erin early 90′s in Australia  pic Stroh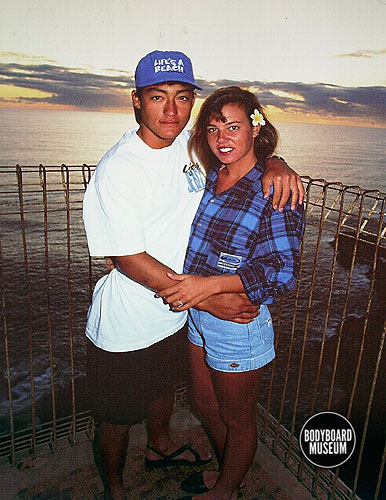 Matt Riley was the pinup boy of Aus bodyboarding back in the late 80s and early 90s. Matt came from Monavale and rose to everyones attention when he was the first Aussie to ever beat Mike Stewart in a heat at Manly. Matt could rip both prone and dropknee and was a strong competitor who's technique was super stylish. He was sponsored by Quicksilver, Morey Boogie and was the editor of Aus Bodyboarder Magazine. Today he runs his own lanscaping buisness and still has a following of devoted fans.  Stylish slash at Monavale rip bowl pic Stroh early 90′s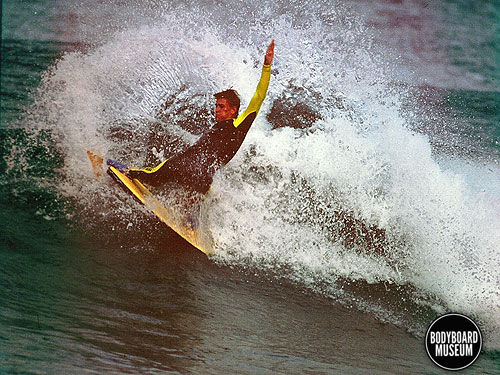 Although Chris Won is best known for his standup on a bodyboard riding this shot was snapped at Pipe in January 93. The wave featured in Underground Tapes "Reef Madness" video and it shows Chris getting belted by the lip. Everyone who surfs serious Pipe will experience one of these eventually. Won survived and today he still surfs the Northshore as well as acting in a few Hollywood blockbusters like Into the Blue and Blue Crush.photo Stroh