HISTORY
Posted: October 16, 2013 at 7:38 pm
Ben Severson Ben Board with BZ was one of the most popular board models in the 80′s and early 90′s.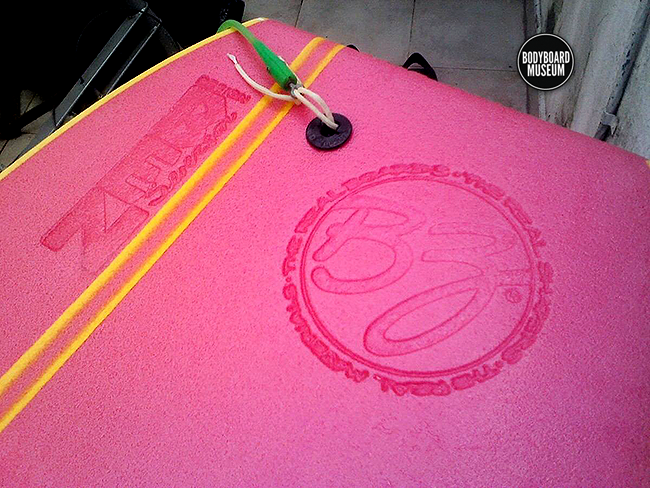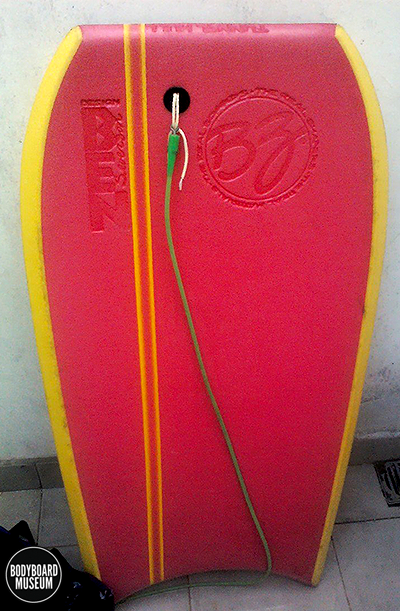 Sevo didn't earn the nickname "Tube Troll" for nothing photo Chang '93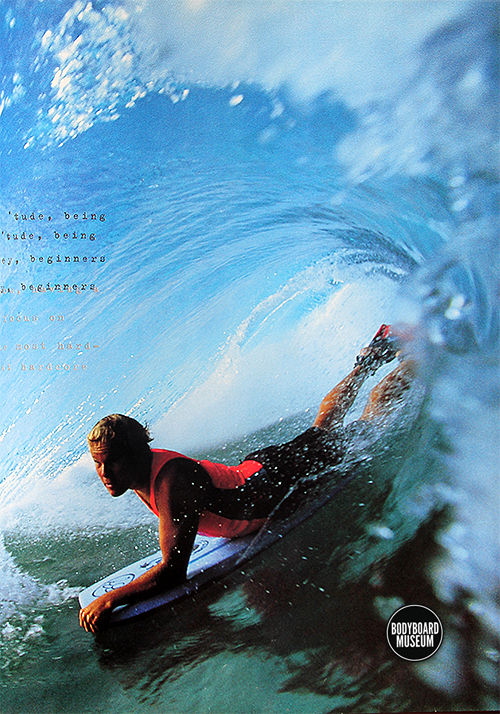 Early shots of Ben Severson's smiling face peering out of barrel after perfect barrel gave bodyboarding a fun loving image that attracted scores of enthusiasts who wanted that very same experience.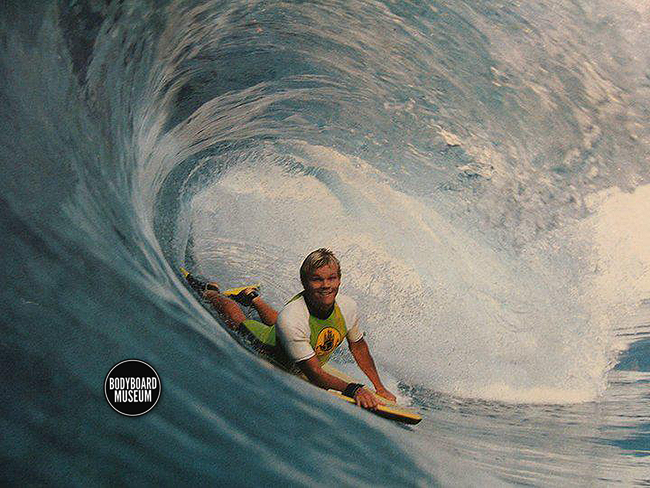 When Ben Severson hooked up with BZ Bodyboards in the 80′s his custom board was highly sort after and his model was one of the top sellers around the world. This shot shows a typical Sevo move, a stylish  floater spin. Photo Bielmann.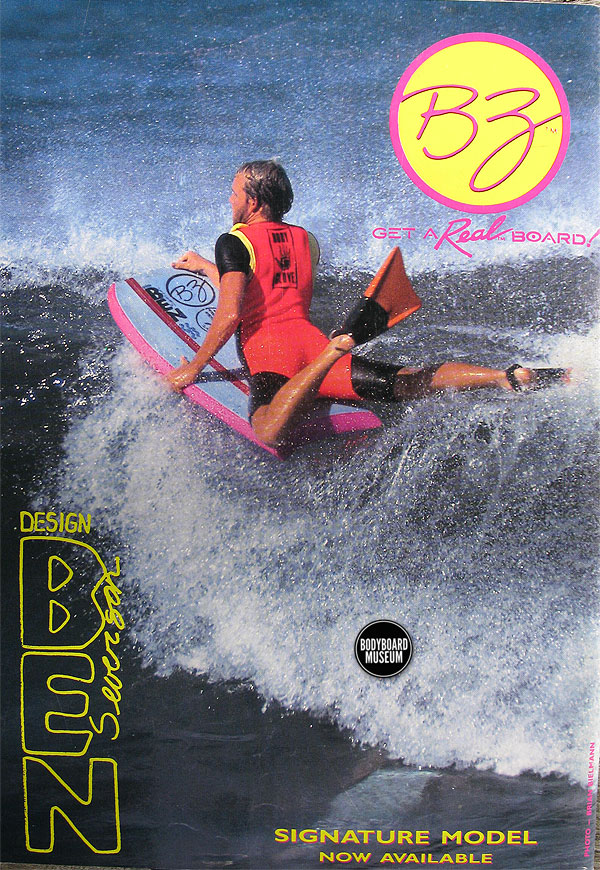 Small wave venue contests were part of the bodyboard contest scene in the early days. The Manly Beach venue  attracted a large spectator base however it rarely produced the quality waves that bodyboarders need to perform. The photo below of Brazillian Marcello and Hawaiian Ben Severson was a typical scene on contest day with wave priority a major winning factor. Here the pair battle over a 1 foot wave. Photo Stroh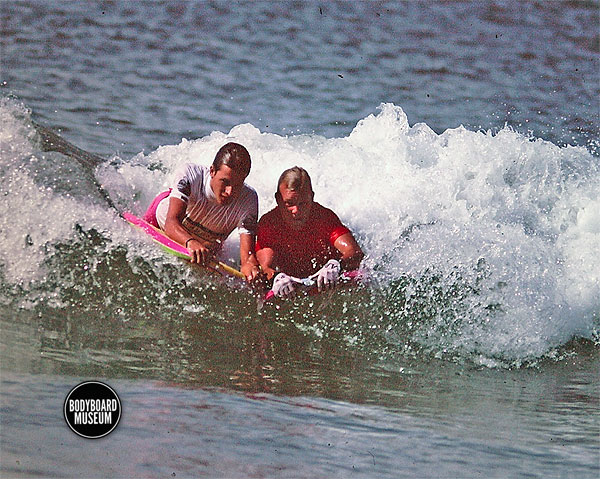 Ben Severson going for the fully natural wildman  look with a well established beard riding for Local Motion late 80′s pic Chris Dyball.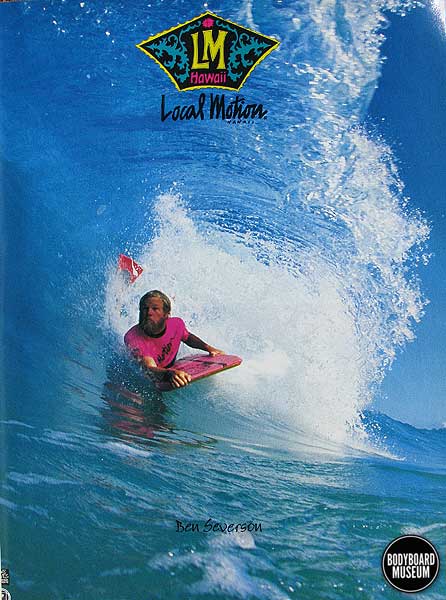 Ben Severson has scored plenty of front covers during his time at the top as a top bodyboarding proffessional. This Bodyboarding Mag cover was from '93.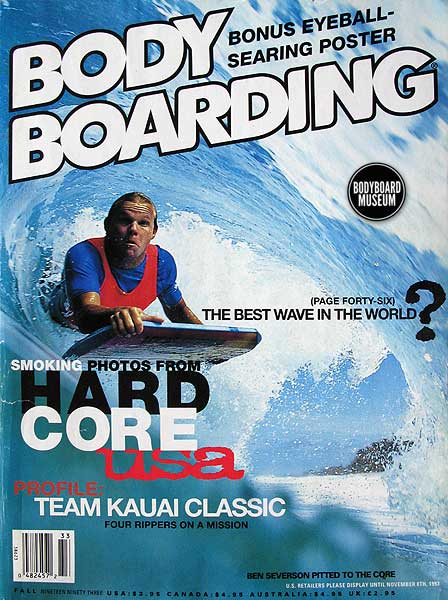 Early 90′s Aussie adv with Ben Severson in flight for BZ  plus young Clint Portelli inset shot. Main photo by Klopf.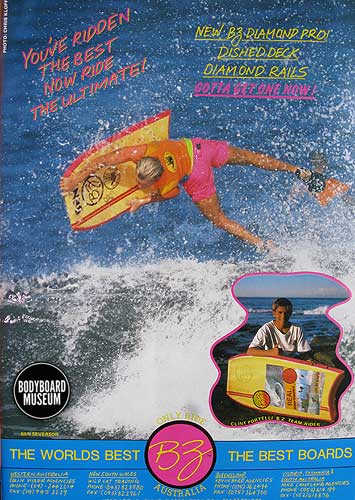 The Ben Severson Design bodyboard brand utilised a lifetime of experience by the former World Champ and pioneer of professional bodyboarding. Sevo single handedly created quality boards and products in the mid 90s and continues to produce the goods today from his home in Hawaii.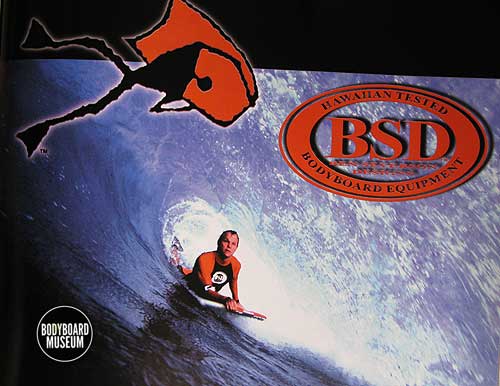 Ben Severson riding for BZ in the early 90′s pic by Hank.